When you think of stress, you probably think of feeling stressed out with life's daily stressors like your job, obligations, finances, and so on.
While a certain amount of stress is normal and even healthy, too much stress can start to impact your health.
High stress levels can contribute to other mental health concerns like depression, anxiety, and sleep problems due to an increase in cortisol levels.
A diet high in processed foods may worsen stress levels. One study found an association between saturated fat, added sugar intake, and increased anxiety symptoms.
Stress also exists in the form of oxidative stress and inflammation in your body. This type of stress increases the likelihood of cell damage and increases your risk of chronic diseases like cancer, high blood pressure, heart disease, and type 2 diabetes.
In addition to practicing good stress management techniques, you can also look to your diet and include foods that reduce stress.
10 Best Foods to Help Fight Stress
1. Dark chocolate
High-quality dark chocolate not only tastes amazing, but it also has antioxidant properties. Cocoa contains flavonoids and may also play a role in heart health by boosting nitric oxide production. Nitric oxide helps relax your blood vessels which boosts circulation.
Your adrenal gland makes the main stress hormone called cortisol. Cortisol is helpful in the short term but can have detrimental effects if you have consistently high cortisol levels.
Prolonged high cortisol from chronic stress can raise your blood pressure and increase the risk of heart disease, type 2 diabetes, and other chronic diseases.
Dark chocolate is rich in flavonoids, a type of antioxidant. According to a study, flavonoid-rich dark chocolate may help increase your resilience to stress through its influence on your adrenal gland.
RELATED: 10 ways to naturally reduce your cortisol levels.
2. Oatmeal
Oats are a type of whole grain and are rich in a kind of fiber called beta-glucan. In one study, a beta-glucan supplement was found to improve mood in people who were considered stressed.
While it might be a bit of a stretch to say that oats can make you less stressed, they have many health benefits that might improve your health – and that might be a stress-reducer by itself.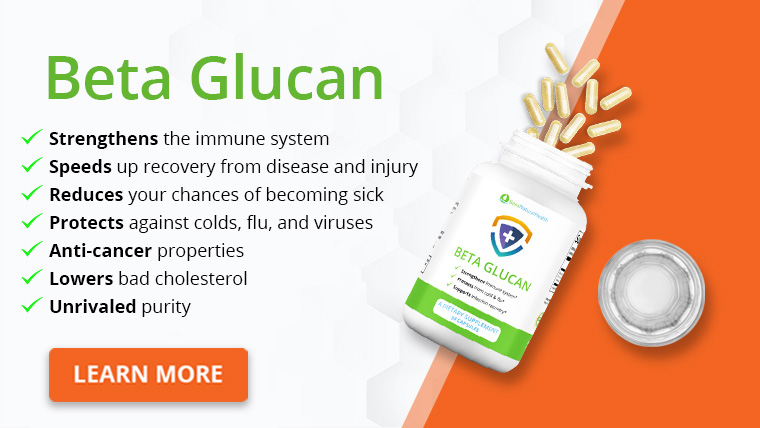 3. Chicken
Under high levels of stress, your body may need more protein. This is especially true during times of illness and injury. Chicken is a good source of protein and provides all of the essential amino acids your body can't make on its own.
Chicken is a source of tryptophan, an amino acid that helps with serotonin production. Serotonin is a mood-boosting hormone that may combat feelings of stress and anxiety.
Protein consumption from foods like chicken not only can help your body make more serotonin, but it might benefit your mood in other ways as well.
Eating protein might help your body produce more dopamine and norepinephrine, which are neurotransmitters (like serotonin) that are also important for brain health and mood.
4. Fatty fish
Fatty fish like salmon, anchovies, and mackerel are rich in heart-healthy omega-3 fatty acids. Not only do omega-3 fatty acids help fight against inflammation, but they might help boost your mood as well.
If you have high stress levels, your mood is likely negatively impacted. According to a study, omega-3 fatty acid supplementation improves mood and cognition.
Another study found that omega-3 fatty acid supplementation reduced anxiety symptoms.
5. Pumpkin seeds
Pumpkin seeds are one of the best foods that reduce stress due to their magnesium content. Magnesium is well-known for its potential relaxing effects, which is why it's used in lotions to help treat restless legs and muscle tension.
Magnesium may also help fight symptoms of anxiety, according to a study. Another study highlights that stress can lower your body's magnesium levels, feeding a cycle of being more susceptible to stress.
One ounce of pumpkin seeds (around a handful) provides nearly 20% of the daily recommended amount of magnesium.
6. Broccoli
Broccoli is a good source of vitamin C and sulforaphane, another type of antioxidant that helps protect against cell damage. Vitamin C is one of the best-known antioxidants which helps prevent damage from oxidative stress.
Your immune system can take a hit when you have high stress levels. Vitamin C helps support a healthy immune response.
In a 2009 study, smokers and non-smokers were given a portion of broccoli in their diet for ten days. Compared to the diet without broccoli, levels of cell damage were lower when the participants consumed broccoli in both smokers and non-smokers.
7. Avocados
Avocados are rich in B vitamins which may help lower stress levels. One cup of sliced avocado provides 20% of your daily value for vitamin B6. Vitamin B6 is important for producing feel-good hormones like dopamine and serotonin.
Avocados are also a good source of magnesium, a mineral that helps promote relaxation and may help lower stress levels.
Avocados are a good source of fiber, which helps feed the beneficial bacteria in your gut. These bacteria are important for your mental health. When there is an imbalance in gut bacteria, the risk of anxiety and depression increases.
8. Green tea
Green tea is a source of polyphenols, a type of antioxidant. Antioxidants help fight inflammation which causes cell damage. The polyphenols in green tea make up around 30% of its dry weight.
Green tea is rich in glutathione, a type of antioxidant. Glutathione deficiency can lead to oxidative stress. This is linked with Alzheimer's disease, liver disease, heart disease, stroke, and diabetes.
Green tea contains an amino acid called L-theanine. L-theanine has potential benefits like improved mood and reduced feelings of stress and anxiety.
9. Bananas
If you have chronic high stress levels, you might suffer from some of the negative impacts of high cortisol. One of the potential drawbacks of having high cortisol levels is high blood pressure. High blood pressure increases your risk of heart disease and other vascular complications.
Bananas are a good source of potassium, which helps relax blood vessels and lower blood pressure. One medium banana provides 12% of your daily potassium requirements.
According to a study, eating bananas can help promote healthy blood pressure levels, particularly in those who eat a high-salt diet.
10. Whole grains
Whole grains contain more fiber and nutrients than refined grains. According to a study, eating non-refined grains is associated with lower depression and anxiety severity among participants.
Whole grains are richer in potassium and magnesium compared to refined grains. These nutrients can help promote relaxation and combat high stress levels while also promoting healthy blood pressure levels.
Instead of eating white bread, white rice, and other grains made with enriched flour, try including whole grains as a part of your healthy eating habits:
Barley
Brown rice
Buckwheat
Bulgur (cracked wheat)
Millet
Oatmeal
Popcorn
Whole-wheat bread, pasta, or crackers
Get Your FREE Eye Health Diet Plan
Nine most important vitamins for eye health
How to naturally protect and improve your eye health as you age
Developed exclusively by our medical doctor
Conclusion
Several foods can reduce stress by providing antioxidants and certain vitamins and minerals that help fight stress and anxiety.
Along with practicing stress management techniques and opting for healthy living habits, you can help make your body more resilient to the stresses of everyday life.
An added benefit of these foods that reduce stress is that they may offer other health benefits like lowering your risk of chronic diseases.
Explore More

Find out 10 Foods That Can Boost Your Mood.