How long does it take to recover from prostate robotic surgery?
Every patient wants to get right back on their feet after surgery. But you can't heal overnight.
Although the prostate surgery recovery time is shorter with robotic-assisted surgery, the body needs at least 2 to 3 weeks to heal and recover after prostate robotic surgery.
It can take 3 to 4 weeks for the abdominal incision sites to completely recover.
Of course, the prostate surgery recovery time is different for everyone.
Older patients with health problems, or those who develop surgery complications, often experience a longer rejuvenation period.
Knowing what happens after prostate surgery can set you on the right track. The guide below can help.
We compiled some practical advice on the side effects, healing process, and aftercare post-robotic surgery.
What is robotic prostate surgery?
Radical prostatectomy is an invasive surgical procedure that can be used to treat prostate cancer.
Some major problems with radical prostatectomy are short- and long-term complications. Especially erectile dysfunction and incontinence.
Robotic prostate removal surgery uses an advanced surgical system to take out the cancerous prostate gland. Including some of the tissues around it.
This is a less invasive procedure that relies on a sophisticated robotic surgery system. The system offers better control, precision, and vision.
Compared to standard open surgery, men who get robotic surgery should have less pain, blood loss, shorter recovery times, and faster hospital stays. Robotic surgery allows the surgeon to perform more precise dissection, which can help spare the nerves.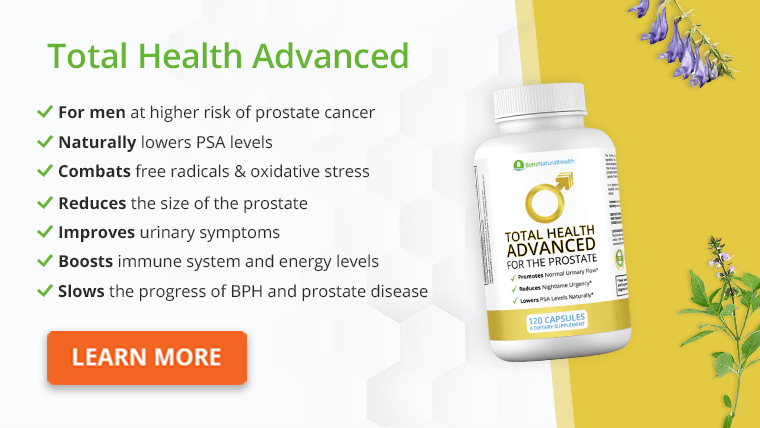 Side effects and risks of robotic prostate surgery
Prostate removal surgery can come with side effects. The likelihood of side effects after robotic surgery is different for every patient. The complication rates in men undergoing robotic prostatectomy (RP) are lower.
The main side effect of prostate removal is erectile dysfunction followed by urinary incontinence. Poor erectile function can affect many men after the procedure.
Data shows that after radical prostatectomy, 33% of men had mild, 10% severe, and 13% moderate urinary incontinence.
Other side effects can include:
permanent urinary incontinence
strictures
bleeding
blood clotting
infection
impotence
hernia
heart attack
Another potential adverse effect of radical prostatectomy is the shortening of the penis. Decreased circulation and the death of nerve cells might contribute to the reduction in penis size.
What can I expect after robotic prostate surgery?
Robotic prostate surgery is a very precise procedure with high effectiveness.
You can expect to have some swelling, soreness, bruising, and discomfort near the robotic prostate surgery incisions. During the first week, the scrotum and penis can swell. The swelling should subside in 1 to 2 weeks.
You will also be using a urinary catheter. This tube helps drain the urine from the bladder and stays there for about 1 to 2 weeks.
During this time, it is normal to experience some bladder spasms and gas cramps. Your healthcare provider can help with that.
Here is a more detailed outline of what to expect after prostate surgery.
Pain after prostate surgery
Pain after robotic prostate surgery is common. But, most men experience mild to moderate abdominal discomfort.
You can feel the majority of the pain in the incisions and abdomen. There is also going to be some discomfort coming from the urethral catheter you are using.
These abdomen problems should improve over the next few days. Your doctor can suggest taking some painkillers if necessary.
Many patients get adequate pain relief with over-the-counter medications. Ibuprofen is a commonly used over-the-counter medicine after prostate removal surgery.
How long does pain last after prostate surgery?
Men can feel pain or discomfort in their belly, or the spot between the anus and scrotum for 2 to 3 weeks. Ideally, you should rest and let the body recuperate.
Change in urine and bowel function
After prostate cancer surgery, you can have poor urine control. Incontinence rates after prostatectomy can be as high as 80%.
Men can experience urine leaking when they try to lift something heavy, sneeze, or cough. Urine leakage after radical prostatectomy is a possible complication that could be a sign of chronic urine incontinence.
Men can also have a sudden urge to urinate. They can start to leak before they get to the bathroom.
So, why is it so hard to control urine after prostate removal? It all comes down to the sphincter muscle.
Normally, a man has three distinct anatomical structures that manage urine. There is an external sphincter just under the prostate, a sphincter in the bladder neck, and another in the prostate. The surgical procedure leaves you with only one – the external sphincter.
Then there is constipation. It can take men up to 1 week after the procedure to have a bowel movement.
During this time, you might experience bloating, and cramping. A healthcare provider may suggest a stool softener or laxative to help with your bowel activity.
Tip: Wear an incontinence pad or absorbent underwear to avoid wetting your clothes.
Erection problems
Around 85% of men experience erection problems after robotic surgery.
Because of poor blood circulation, the penis has trouble getting or maintaining an erection. Erectile dysfunction can last for a few months.
In the first months after radical prostatectomy completion, men won't have morning wood, which is a spontaneous erection of the penis that happens in the morning or during sleep.
Since the prostate gland has been removed, men can't release sperm. They can still orgasm, but the penis won't release any ejaculate fluid.
When it comes to the erectile dysfunction recovery period, most patients with intact nerves can notice improvement 1 year after treatment.
The most common medications used post-robotic surgery are PDE5 inhibitors. This includes tadalafil, vardenafil, and sildenafil. If the pill doesn't help, doctors may suggest using a mechanical vacuum, vascular surgery, or penis implants.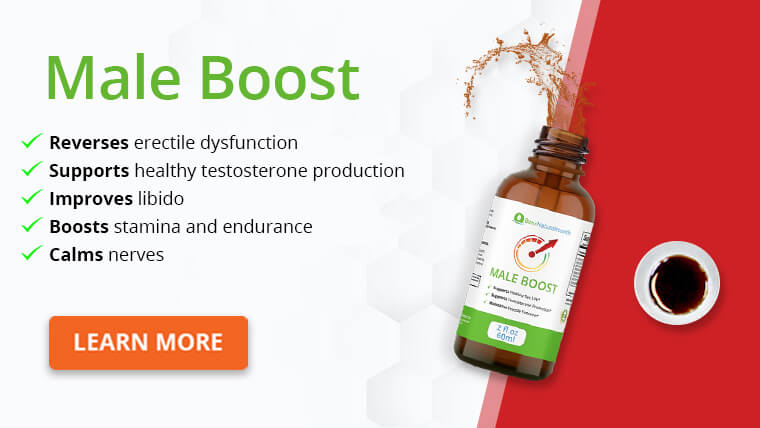 Incision and catheter care
During the prostate removal surgery recovery period, you must take proper care of your catheter and incision site.
Before you take a shower, you can remove the urine drainage bag and let the urine flow into the shower. When you are done showering, gently and carefully pad the suture sites with a clean towel. Don't rub the incisions too hard, or you can irritate the skin.
Tip: If the incision area rubs too much against clothing, you can use a gauze bandage to cover it.
You can expect to have some redness at the edges of the incision. Including a bit of clear or bloody leakage.
Talk to your doctor if the redness is bigger than 1/2 inch from the incision area or if there is enough drainage to soak the dressings.
Tip: For adequate incision care, don't apply ointments, like Neosporin, directly on the skin.
The catheter must stay in place while you heal. If, by any chance, the catheter falls out, contact a urologist.
The healthcare provider will replace the device and offer you an antibiotic ointment. The ointment lubricates the area on the outer side of the catheter, where the device enters the tip of the penis.
The ointment can curb some of the discomfort and inflammation. Apply the product when necessary.
Patients also receive two urine collection bags. One is a bigger bag that you will use at night, and the other one is a smaller bag that you can place under the pants during the day. You shouldn't use the smaller bag at night, because it can only last for roughly 3 to 4 hours before you have to empty it.
Tip: How fast the urine bag fills up depends on your urine output and fluid intake. You should drink 1.5 to 2 liters (6 to 8 glasses) of water a day unless your doctor instructs you otherwise.
Diet after robotic prostate surgery
In the first couple of days, you should consume a bland diet. Bland food is easier to digest and good for the stomach.
Some men prefer to drink mostly liquid. To avoid irritating the stomach, don't consume carbonated drinks.
After you start having a normal bowel movement, you can start eating soft foods. Like soups, oatmeal, and scrambled eggs.
With time, you can slowly incorporate your old diet. To avoid nausea, try eating smaller portions instead of overeating for the first couple of days.
Some of the best foods to eat post-robotic surgery are:
Whole grains
Citrus fruits
Chicken breasts
Nuts
Legumes
Strawberries
Salmon
Veggies high in fiber
Your body requires a good amount of nutrients, vitamins, minerals, and antioxidants. You should also supply it with healthy fat, fiber, and protein.
Options such as these can create a good environment for the body to recuperate.
Tip: Steer clear of foods that produce gas, such as beans, lentils, or Brussels sprouts. This can help the body readjust after prostate removal surgery.
Get your FREE bladder diary
Daily bladder diary
Better understand your urinary symptoms
Step-by-step guide
How long does it take to recover from prostate robotic surgery?
The prostate surgery recovery period is faster for those who have robotic surgery. The robotic prostate surgery recovery time can take 2 to 3 weeks.
With standard open surgery, you need to stay 2 days in the hospital, and the prostate surgery recovery time can last roughly 2 months.
After robotic surgery, you can return to your daily activities in 1 to 2 weeks. Some adverse reactions last for a few months.
For an adequate rehabilitation program, doctors recommend:
10 to 15 minutes walks, about 3 times a day (if possible)
Avoid doing activities that cause pain or discomfort
No horseback riding, motorcycle driving, or bicycle riding for 2 months
No lifting things over 15 pounds for at least 6 weeks
The prostate surgery recovery time at home will vary based on how well you take care of your body. The healing process takes time and is different for everyone.
To maximize the time it takes to recover after robotic prostate surgery, consult with your healthcare provider every step of the way.
What to do after robotic prostate surgery
After prostate removal surgery, you would need to work on regaining bladder control. You should be ready to wear incontinence pads for a while. Or use adult diapers for double or heavy incontinence.
Remember, every man is different. Some patients need 2 months to control their bladder. Others might require 6 months.
What matters is that you put in the effort to speed up the robotic prostatectomy recovery time.
Kegels can help strengthen the external sphincter. So, do your Kegels regularly and be patient.
Another thing men want to know is what to wear after prostate surgery. Most patients feel comfortable in loose-fitted clothes, such as shorts or sweatpants. They have enough room to fit the catheter and still offer some breathability.
If you want some more support for the abdomen, you can wear waistbands. These are abdominal binders people use to relieve swelling and pain, support their surgical incision, and start moving. Always talk to a doctor first before using a stomach binder after prostate surgery.
Depending on how well the prostate surgery recovery is going, some doctors may recommend using vitamins or supplements.
Options such as vitamin E, D, C, calcium, and selenium might prove useful in promoting overall health and well-being.
Some dietary supplements can help with erectile dysfunction. They can be promising natural enhancements that might ease some of the ED symptoms. These include Ginseng, Yohimbe, Ginkgo, and horny goat weed.
Conclusion
How long it will take to recover from prostate robotic surgery can vary from person to person. While the body heals, it is normal to experience some pain, discomfort, swelling, and redness.
Right after the procedure, you can't have intercourse. The body is still in the healing phase and it is normal to have to wait longer.
In a month after the robotic surgery, you can start having sex. Problems with erections can happen, which is why doctors recommend ED medicine or other treatments to stabilize the symptoms. To get your sex life back on track, and mitigate the post-recovery symptoms, consult with a specialist.
Explore More