Who doesn't love mango?
It can be sweet or slightly acidic; it all depends on the maturity of the fruit.
But besides its delicious flavor, this tropical fruit is highly nutritious.
Not only can mango increase immune function due to vitamin C content, but it can also help fight chronic inflammation.
Mango can also play an essential role in sexual health. However, not a lot of people talk about the benefits of mango sexually.
This delicious fruit might increase stamina, improve fertility, boost sex drive, and improve hormone function.
If you are looking to increase your sexual health through mango, you've come to the right place.
The purpose of this article is to talk about the benefits of mango sexually and how you can include it in your diet.
4 Benefits Of Mango Sexually
Now, before talking about the sexual benefits of mango, it's important to understand there aren't too many scientific studies linking the relationship between mango and sexual health.
The following sexual benefits rely upon the nutrients found in mango and its distinctive benefits on sexual health.
1) Might Increase Stamina
Mango has two crucial ingredients that can help increase blood flow. Magnesium and potassium can help promote healthy blood flow and circulation.
Not only can it help reduce blood pressure, but improved blood flow means it can also improve erectile function.
In addition, mango is also high in natural sugars. This means it can become a healthy snack before heading to the bedroom to give you more energy and allow you to last longer.
Try dipping some dehydrated mango in some dark chocolate (which is an aphrodisiac) to spice things up with your partner and help improve your stamina.
2) Can Help Improve Fertility
Another feature of mango is its high antioxidant content. It contains antioxidants such as vitamins A and C.
Antioxidants help decrease free radicals, which can help reduce inflammation.
Research shows that antioxidants might help improve fertility, as well as blood circulation. However, more research is still needed to determine the link between antioxidants and improved fertility.
3) Might Increase Sex Drive
Some researchers say that vitamin E, which is found in mango in small amounts, can help increase libido by increasing circulating testosterone.
However, more research is needed to determine the relationship between mango and increased libido.
4) Improved Hormones Function
Finally, also thanks to its vitamin E content, mango might help regulate hormonal function. While it might not have as much vitamin E as other sources, such as nuts and seeds, evidence suggests that it may help regulate hormones.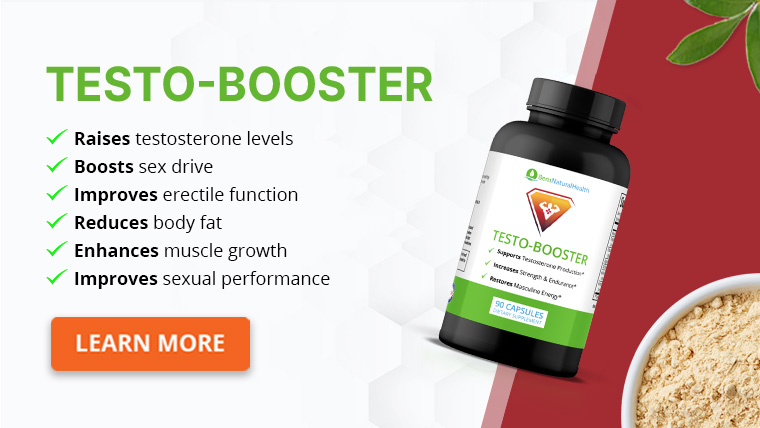 Are Mangoes Good For You?
Yes, there are many health benefits of eating mango. Let's dig deep into the other benefits of mango by taking a closer look at the nutritional information of mango.
According to the US Department of Agriculture, one cup of mango (165 g) has the following nutritional information.
| | |
| --- | --- |
| Nutrient | Amount |
| Calories | 99 |
| Carbs | 24.8 g |
| Fiber | 2.6 g |
| Net carbs | 22.2 g |
| Proteins | 1.4 g |
| Fats | 0.6 g |
| Potassium | 277 mg |
| Vitamin C | 60.1 mg |
| Folate | 70 mcg |
| Vitamin E | 1.5 mcg |
As you can see, mango is a fruit high in fiber, potassium, and vitamin C. In addition, it supplies a good amount of other nutrients, such as folate and vitamin E.
Mango offers 10% of the daily recommended fiber intake. Consequently, it can help improve digestion, reduce cholesterol levels, and fight against constipation.
Also, thanks to its high vitamin C content, mango can help fight free radicals, meaning it can help reduce inflammation. It can also help enhance immune function, making you less likely to catch a cold.
Finally, since mango is also a good source of magnesium and potassium, it can help increase blood flow, reducing the risk of high blood pressure.
Get Your FREE Low Testosterone Diet Plan
The ultimate testosterone boosting diet
Combined with exercise & lifestyle advice
Developed exclusively by our nutritionist
4 Recipes To Help You Add Mango To Your Diet
There are several ways for you to add mango and get all the sexual benefits of this delicious fruit. The first way is to simply cut it into cubes or slices and eat it fresh.
However, there are other ways in which you can add mango to your diet. Here are some different ways to use mango:
Mango popsicles: For those hot summer days, put in a blender mango, Greek yogurt, vanilla, and stevia. Place the mix into popsicle molds and place them in the freezer.
Mango salsa: Mix mango, onions, bell pepper, cilantro, and lime to get the best mango salsa. You can place it on top of a cooked chicken breast for a punch of flavor.
Mango Thai salad: Mix mango, bell peppers, shredded chicken, onions, cilantro, crushed peanuts, lettuce, and Thai dressing for a delicious salad.
Mango smoothie: Another way to add mango to your diet is to make it a smoothie. The benefit of making it a smoothie is that you can add other aphrodisiac ingredients such as chocolate, figs, maca, ginger, and pumpkin.
Conclusion
Mangos are a versatile and delicious fruit that you can eat for breakfast, lunch, dinner, or as a snack. The sky is the limit when it comes to adding mango to your diet.
You can use mangos to make a delicious salad, smoothie, or dessert, or simply dip them in chocolate to have the ultimate aphrodisiac food.
Not only can mangos help improve overall wellness, but they can also have incredible benefits sexually. They can help increase stamina, improve fertility, increase sex drive, and improve hormonal function.
However, remember that there is not a lot of information regarding the relationship between mangos and sexual health. So, more research is still needed to dig deep into all the potential benefits you might obtain when adding this delicious fruit to your diet.
Explore More