Because of its sweet flavor and unique aroma, pineapple has become one of the most renowned fruits on the planet.
It is also packed with minerals and vitamins, offering a range of benefits.
But did you know that eating pineapple can also help in the bedroom?
There are a number of benefits of pineapple sexually that can revamp your sex life.
This fruit can increase your libido, act as an aphrodisiac, spike testosterone production, and more. Here is a detailed guide on what pineapple can do for your sexual health.
Nutrition of pineapples
This fruit is low in calories but has quite a remarkable nutrient profile. A cup of fresh pineapple chunks offers:
Carbohydrates: 22 g
Fiber: 2.3 g
Protein: 0.89 g
Calories: 82 g
Fat: 0.20 g
Vitamin C: 88% of the DV (daily value)
Manganese: 109% of the DV
It also has trace amounts of vitamins A, K, calcium, zinc, and phosphorus.
What makes the product stand out is the manganese content. This makes it a key factor in supplying the body with antioxidant compounds. These compounds can aid metabolism and growth.
This fruit is especially rich in vitamin C. Vitamin C is crucial for growth, development, iron absorption, and immune health.
What are pineapples good for?
Pineapple has many minerals, nutrients, dietary fiber, and bioactive compounds. As a result, the health benefits of pineapple include antioxidant, anti-inflammatory activity, better bowel movement, and nervous system function. (1)
These nutrients in pineapple make it good for:
Fighting inflammation
Relieving arthritis pain
Stimulating post-exercise recovery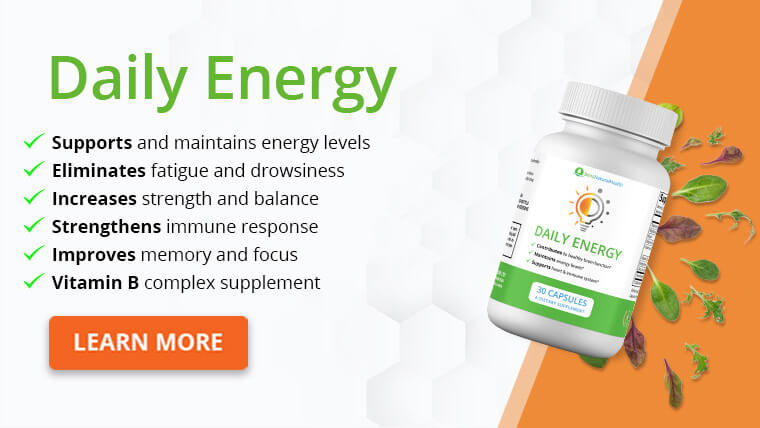 4 benefits of pineapple sexually for women
Low sexual desire affects over 20% of women. Most affected people experience a lack of sexual interest, trouble achieving an orgasm, or unsatisfying sexual relationships.
This fruit can help women: (2)
Improve libido
Increase sexual stamina
Manage sexual desire
Improve the taste and smell of vaginal secretions
Pineapple is a popular libido booster. It contains high amounts of thiamine and vitamin C. These are known for stimulating the happiness hormones and supplying the body with a hefty dose of energy.
Both of these benefits of pineapple sexually can help women in the bedroom. Due to its high amounts of thiamine and vitamin C, eating pineapple can give the body a surge of energy, potentially increasing sexual stamina. (3)
Both testosterone and estradiol are critical for managing a woman's sexual desire. One of the important benefits of pineapple sexually is that this fruit can increase hormone production, including testosterone levels. (4)
Additionally, bromelain from pineapple contains strong anticancer effects. Its properties might come in handy for reducing the odds of breast cancer. And since many female patients receiving breast cancer treatment might find their sexual desire to plummet, they can include some pineapple in their diet.
The aphrodisiac pineapple and its impact on overall health can make it a great addition to anyone's diet. But, more research is necessary to confirm its impact on sex drive in women. Although there is no evidence, the fruit could change the flavor and smell of a woman's vaginal secretion.
Some meals, like fruits and veggies, can affect the vagina's pH. Pineapple has a fresh scent and can benefit overall health.
6 benefits of pineapple sexually for men
Manganese deficiency might cause loss of sex drive, degeneration of seminal tubules, and lack of semen. A man's libido often relies on manganese, so you should add more manganese-rich foods to your diet.
The main benefit of pineapples sexually for men is that this fruit is pumped up with manganese and vitamin C. You can get 109% of the daily value of manganese in just a cup of fresh pineapple chunks.
Some of the most notable pineapple sexual benefits in men include:
Increased libido
Improved testosterone levels
Better fertility chances
Erectile dysfunction management
Improved sexual stamina
Better sexual smell
Since this fruit nourishes the body with thiamine, it can also be a useful aphrodisiac for men. Lab studies show that manganese at a concentration of 0.1 mM can support good sperm motility. It also had a positive effect on the maintenance of sperm motility. (5) While a manganese deficiency can lead to a lack of libido and ejaculation.
So, these are some of the amazing pineapple benefits sexually. Pineapple can help men slightly raise their testosterone levels. This fruit has bromelain, which is critical for healthy testosterone production.
This was recorded in controlled trials where bromelain was demonstrated to enhance recovery, and decrease exercise-induced inflammation and muscle damage. Plus, this fruit has a chock-full of antioxidants, making it one of the best foods for men. (6)
Research shows that antioxidants improve serum sex hormone levels and increase a person's fertility chances. This is very important for men who want to increase their spontaneous pregnancy rates.
When it comes to pineapple and erectile dysfunction, it's important to talk about vitamin C intake. (7)
According to 2018 reports, vitamin C benefits testicular and erectile function. Some studies suggest that testicular and erectile dysfunction is linked to low plasma vitamin C levels. And vitamin C found in fruits and veggies might protect nitric oxide from oxidation and enhance testicular and erectile dysfunction. (8)
Another benefit of pineapples for men is that it can give the body a quick burst of energy. This can provide men with a boost in sexual stamina. Besides improving human libido and sexual stamina, this fruit can also improve sperm smell.
It increases the pH of the sperm, making it smell good and taste less bitter. This fruit is a good detoxifier, as it helps clear out mucus.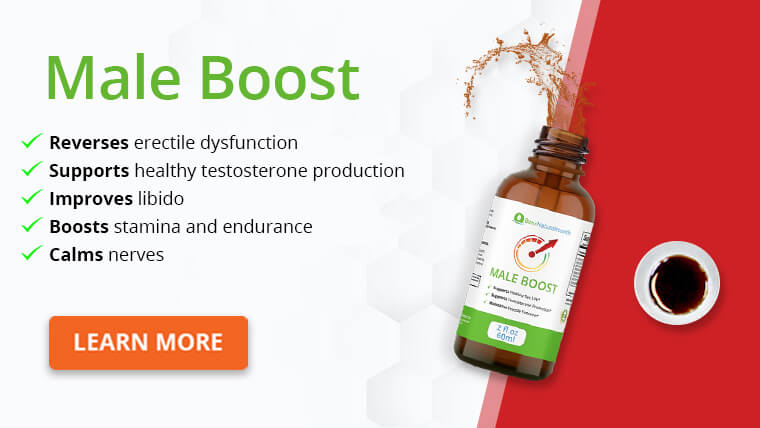 Other health benefits of pineapples
The standout nutrient in this fruit is vitamin C. This vitamin offers antioxidant compounds and supports the immune system. It can also help with weight loss.
A 2018 animal trial shows that pineapple juice can be used to avoid obesity. It could help increase fat breakdown and reduce fat formation. But, more research on humans is necessary to confirm these results. (9)
The vitamin C, potassium, and fiber content in this fruit can support heart health. Bromelain in pineapple can decrease nasal swelling and inflammation. And help the body heal burns and wounds. According to experts, it can also reduce the effects of diarrhea. (10)
Bromelain can relieve various cardiovascular disorders and osteoarthritis. The fruit can benefit bone health and help prevent osteoporosis. Just a cup of fresh pineapple chunks is packed with ascorbic acid and vitamin C.
This antioxidant and vitamin play a key role in collagen formation that forms hydroxyapatite. Therefore, binding the bone matrix cells together.
You still need to eat a healthy diet and include other veggies and fruits to promote overall health. In other words, pineapple is a practical way of enhancing your vitamin C consumption.
Some people also use pineapple to prevent hair loss. Because it is loaded with vitamin C, the fruit might increase blood flow to the scalp and stimulate hair growth. But, there is not enough research to confirm this claim.
Are there any side effects of pineapple?
To date, studies prove that bromelain is well-absorbed in the body. Oral administration has no drastic side effects, even after a long time. But, overeating pineapple can cause problems. When you eat too much, the mouth starts to feel tender.
Overeating it can cause multiple symptoms, such as: (11)
abdominal pain
heartburn
vomiting
nausea
diarrhea
In addition, when you take excess bromelain, you can experience skin rashes, diarrhea, vomiting, and increased menstrual bleeding. Bromelain can also interact with some medications you are taking. Mainly insomnia drugs, anticoagulants, antibiotics, and tricyclic antidepressants.
On that note, you should avoid drinking unripe pineapple juice or consuming unripe fruit. Unripe products could cause notable vomiting and diarrhea.
Furthermore, exposure to high levels of manganese could impair male fertility. Ingesting too much can cause side effects on reproduction and fertility in male and female mice. So, if you plan to use pineapple for sexual health, talk to a specialist first.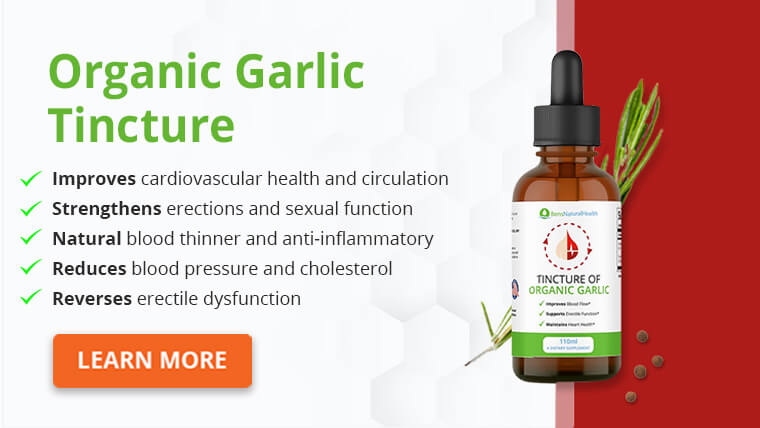 How to consume pineapples to get the sexual health benefits
There are a ton of ways to enjoy this juicy fruit. You can make a glass of fresh pineapple juice to drink. If you want something to snack on, then you could cut big chunks and grill the slices to serve as a side dish.
Of course, you can also snack on it on the go. Fresh pineapple has a great number of vitamins, minerals, and nutrients. And it has this natural sweetness that keeps you coming back for more.
Generally, people should consume at least 5 servings of veggies and fruits daily. This can help them maintain optimal health.
But if you are trying to work on your sexual health, then you shouldn't eat more than 1.5 cups of pineapple a day. To find a perfect pineapple, pick the fruit whose leaves on top are not browning. Place the fruit on the table and let it ripen before eating it.
Once you cut the fruit up, store it in the fridge, ideally in an airtight container. People also use a bromelain dietary supplement. This is an enzyme mixture derived from the fruit, stem, and juice of the pineapple plant. It is a go-to choice for muscle pain, soreness, and kidney stones.
Conclusion
The truth is, there is more to pineapples than meets the eye. Bromelain, the enzyme in this fruit, can amplify T-levels and increase sex drive. The benefits of pineapple sexually can be useful for both men and women. In men, pineapple can help with testicular and erectile dysfunction. For women and men, the fruit can be a notable libido booster. It can also improve sexual stamina and sexual smell.
But, research on pineapple for intimate health is limited. And this fruit alone can't take your sex life to a whole new level. You still need to eat other healthy foods.
So, if you plan to use it, you can add this fruit to your diet. Just make sure not to eat too much, as you can have stomach problems, like vomiting and nausea.
Explore More