Eating dates can provide several sexual benefits.
While more research is still needed to determine the benefits of dates sexually, it seems that they might improve fertility, increase stamina, and act as an aphrodisiac.
In this article, we'll go over the health benefits and sexual benefits of dates for men and women.
We'll also go over different ways to enjoy these delicious treats in your diet.
How Dates Can Help Sexually
Besides offering several health benefits, dates can also offer different sexual benefits. So, how can dates benefit you sexually? Let's take a closer look.
1) Might Help Improve Fertility
Evidence suggests that dates can help improve fertility, at least in animals. It seems that since dates are high in antioxidants, they can help reduce inflammation and promote a better environment for fertilization.
It also seems that dates might have a positive effect on sperm. They might help increase sperm count, quality, and motility.
2) Can Increase Stamina
Dates are also very high in carbs, meaning they are a great energy source. So, if you need an energy boost to make you last longer in bed, try eating a couple of dates before.
The best thing is that since they are not very filling, you won't feel so stuffed, which might have a negative effect on your performance.
3) May Boost Sex Drive
Finally, it seems that dates might act as an aphrodisiac, increasing libido. You can even dip them in some chocolate to help you get in the mood.
However, keep in mind that there is not a lot of scientific evidence to back up the relationship between dates and libido. But, hey, they won't cause any harm if you decide to try them out.
Nutrition Facts About Dates
There are two common types of dates: Medjool and Deglet Noor. While they might have slightly different flavors, textures, and appearance, ultimately, they have very similar nutritional values.
In 100 grams of dates, you can find the following nutritional information:
| | |
| --- | --- |
| Information | 100 grams of dates |
| Calories | 277 |
| Carbs (g) | 75.0 |
| Fiber (g) | 6.7 |
| Protein (g) | 1.8 |
| Fat (g) | 0.2 |
| Copper (mg) | 0.4 |
| Potassium (mg) | 696 |
| Magnesium (mg) | 54 |
As you can see, dates are high in nutrients, making them a food worth adding to your diet.
One of dates greatest benefits is their high fiber content. In 100 grams of dates, you find 6.7 grams of fiber, which represents roughly 27% of the daily recommended intake for fiber. This can help improve digestion and promote better bowel movements.
In addition, thanks to its high fiber content, it helps release glucose slowly, promoting better glucose levels.
They are also high in antioxidants, such as carotenoids and flavonoids, which can help reduce inflammation and decrease the risk of chronic illnesses, such as diabetes and heart disease.
Finally, research shows that adding dates might help promote good brain function. And, it seems that it can help reduce the risk of Alzheimer's.
Get Your FREE Low Testosterone Diet Plan
The ultimate testosterone boosting diet
Combined with exercise & lifestyle advice
Developed exclusively by our nutritionist
Best Ways To Consume Dates
I love adding dates to my meals, but sometimes I want more variety than just adding them fresh and straight from the bag.
Here are some recipes to add dates to your diet.
Date Balls
If you want to increase your energy levels, making date balls can be a great way to boost your energy levels in a delicious and fun way.
So, how do you make date balls?
Place dates, oatmeal, and honey in a food processor.
Once it's all mixed, add some dark chocolate chips to the mix.
Grab a scoop and make them into balls.
One of the benefits of these is that they are a good snack that you can take with you on the go. You can also place them in the freezer and have them on hand when needed.
Date Snickers
I love Snickers, but I know they are high in calories, sugars, and fats. All of which can lead to obesity and can decrease sexual function.
While I was in the kitchen, I realized that I could make healthier snickers using natural ingredients.
Grab a date and slice it in half.
Place a whole unsalted almond in the middle, and spread some peanut butter.
Close the date and dip it in melted dark chocolate.
Place them in the fridge, or have them straight away.
I can assure you that they taste like Snickers.
Cinnamon Date Smoothie
Adding dates to your smoothies can be a great way to sweeten the beverage without relying on artificial or natural sweeteners. It can also provide a creamy and slightly caramel taste.
You can follow several recipes on smoothies with dates, but my favorite is placing in a blender milk, banana, coconut milk (or regular milk), cinnamon, and dates.
Salted Date Caramel Sauce
The last option I have for you is a way to replace caramel sauce, which is high in calories and sugar.
You can make a natural caramel sauce using dates.
In a blender, add some softened dates (made by boiling them in water for 10-15 minutes), vanilla, boiling water, and salt. Add as much water as needed, depending on the consistency you want to achieve.
You can then store it in the fridge, and it can last 1-2 weeks.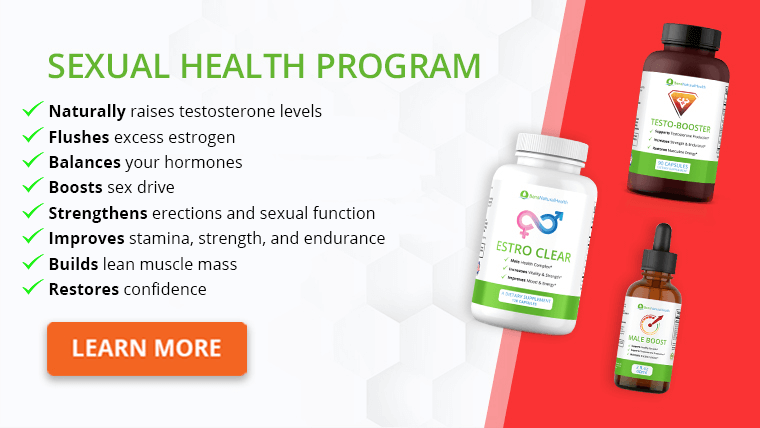 FAQs
Are dates a natural Viagra?
No, while dates might help widen blood vessels due to their high potassium content, they don't replace Viagra.
Do dates increase testosterone?
Currently, there is not enough scientific evidence to help support the fact that dates might increase testosterone levels. More research is still needed to determine the sexual benefits of dates.
Do dates make you sexually active?
It seems that dates might help increase libido, which can help you get in the mood. However, there are other factors that can affect you, such as the setting and your partner.
What happens if I eat dates every day?
You can get a good dose of nutrients and some sweetness without relying on added sugars. But, remember that they are still somewhat high in calories and carbs. So, to avoid weight gain, eat them in moderation.
What is the best time to eat dates?
You can eat dates at any time. But, if you want an energy boost, you can have them before a workout or before sex (to help you last longer).
Conclusion
Dates are a natural source of sweetness. They are a nice addition if you are looking to cut back on added sugar but cannot seem to eliminate all sweet things.
Thanks to their sweet and caramel flavor, they are a great food to add some flavor to your meals.
There are several health benefits of dates, such as improved digestion, better bowel movements, improved glucose levels, and boosted brain function.
But, eating dates can also provide several benefits sexually for males and females, such as improved fertility, increased stamina, and boosted libido.
However, keep in mind that there is not much scientific evidence to link dates and sexual function. More research is needed to determine its possible health and sexual benefits.
With that said, there is no harm in eating something sweet with your partner before having a romantic evening.
Explore More

Apple Benefits Sexually: Blood Flow, ED, Cholesterol, Heart Health.