The little blue pill, Viagra, is a very popular erectile dysfunction treatment, and Rhino pills are gas station sex pills, so this article looks at Rhino pills vs Viagra.
Viagra is the most effective drug to gain erection quickly – to treat erectile dysfunction.
Though effective, it may cause some adverse effects, like any pharmacological drug.
Therefore, those living with erectile dysfunction often look for natural alternatives, believing them to be a safer option.
However, this is not always the case.
There are many poor quality unethical producers selling sex pills containing harmful chemicals, and Rhino pills are the classical case of such drugs.
Rhino sex pills are promoted as natural pills to gain a quick erection.
However, lab tests have shown they are contaminated and contain pharmacological drugs.
They have failed to pass the lab tests and pose specific health risks.
Keep reading to learn more about Rhino pills vs Viagra and why gas station pills are unsafe.
Ingredients in Rhino pills vs Viagra
First, let us look at Viagra's ingredients. Viagra contains a single active ingredient, a pharmacological drug called sildenafil.
It belongs to a class of medications called PDE5 inhibitors. It works by increasing penile blood flow, leading to a quick erection.
Viagra or sildenafil is among the most effective drugs ever discovered by science to manage erectile dysfunction.
It works in the majority of cases, and it leads to an erection in about 30 minutes and results in an erection that lasts for a few hours.
However, Viagra has one significant drawback: it does not treat the root cause of erectile dysfunction and only provides temporary relief from the problem.
This is the reason why so many people are looking for natural remedies. Though natural remedies might not provide quick erection like Viagra, in many instances, they help manage the root cause of the condition.
However, many poor-quality natural remedies pose significant health threats. Now, let us look at Rhino pill's ingredients.
Rhino pills claim to contain the following ingredients:
Zinc Gluconate 50mg
Proprietary Blend 450mg

Oryza Sativa P.E.
Horny Goat Weed
White Willow Bark
Rauvolfia serpentina
Black Pepper
So, as one can see, Rhino pills contain zinc and a blend of natural ingredients like Oryza, Horny Goat Weed, and others. All these natural ingredients are good and known to help manage erectile dysfunction.
So, the question arises: What makes the Rhino pill dangerous?
These so-called gas station sex pill comes under different names like:
RHINO TIME 78000
RHINO LOVE 97000
MEGA RHINO 82000
24K Rhino capsules
Rhino 69 honey
Rhino gold pill, etc
However, despite the different names, most appear to contain the same ingredients with minor differences, raising doubts. It is difficult to say what is in Rhino pills precisely.
But, to make things worse, these pills have failed lab tests (despite some good Rhino 69 honey reviews).
This means Rhino pills do not contain what the pack mentions. Even worse, they are laced with pharmacological drugs.
Thus, the US FDA and Australian TGA have given various warning letters to the manufacturer of Rhino pills.
Various lab tests done in the US and Australia show that these pills contain unknown amounts of sildenafil, the same chemical that is present in Viagra.
Thus, these products are not entirely natural and contain chemical drugs of unknown quality and in unspecified amounts.
Get Your FREE Erectile Dysfunction Guide
Eleven most important herbs to improve erections
Natural lifestyle changes to reverse erectile dysfunction
Developed exclusively by our medical doctor
Do Rhino pills work?
Rhino pills might work, as they contain multiple natural ingredients that help those living with erectile dysfunction. Additionally, these pills contain unspecified amounts of sildenafil, which is a primary ingredient of Viagra.
However, when using any remedies, safety comes first. The problem with these pills is that they contain unmentioned chemical drugs in unknown amounts and of unknown quality.
Hence, consumers do not really know what they are taking.
As natural supplements, they must not contain any chemical drugs. It is illegal to add chemical drugs to natural supplements.
Differences between Rhino pills vs Viagra
Viagra and Rhino pills are two very different things. Below are some significant differences between the two:
Viagra contains single ingredient sildenafil, whereas Rhino pill contains multiple natural extracts along with certain undeclared chemicals.
Viagra is an approved medication for treating erectile dysfunction, whereas Rhino pill is promoted as a natural supplement.
The action of Viagra is clinically proven. However, Rhino pills have not been subject to clinical trials or such extensive testing. Moreover, they failed the lab tests for purity.
The quality and safety of Viagra are well established, with a well-known adverse effects profile. However, the safety of the Rhino pill is under question due to its constantly changing brand names and too many warning letters by various health authorities confirming that it has unapproved contaminants.
Viagra requires a prescription, whereas Rhino pills do not.
Since Rhino pills have so many legal issues, they try to dodge the authorities by frequently changing brand names and introducing new products, though the composition remains the same.
Is Viagra safer than rhino pills?
Yes, Viagra is safer than Rhino pill. Researchers and the FDA have tested it extensively for safety.
Moreover, billions of men have used Viagra in recent decades. Thus, there is massive post-marketing safety data to support the use of this drug.
However, the safety of Rhino pills is questionable due to so many warning letters stating that these pills are laced with medications, which is illegal to do.
This raises serious safety concerns. Though sildenafil, one of the drugs found in Rhino pill, is safe, it has been added to the supplement illegally, thus raising the alarm.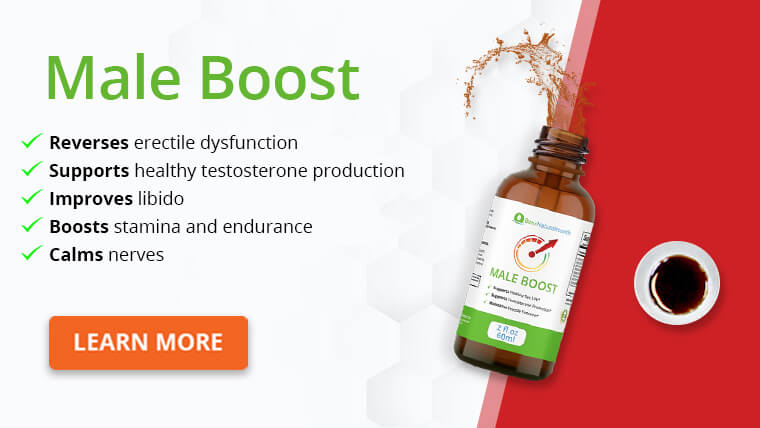 Why gas station male enhancement pills are unsafe
Most gas station male enhancement pills are unsafe. The problem is that these pills often contain poor-quality ingredients, and in many cases, they have even bypassed the essential quality checks.
Most gas station male enhancement pills do not work as claimed. Even worse, many of them are unregulated pills and may have some toxic contaminants.
Even adding pharmacological drugs to natural pills is an illegal practice that can harm consumers.
Therefore, for those looking for natural remedies, it is better to buy them from reputed brick-and-mortar stores, pharmacies, or online stores.
It is also essential to purchase well-known natural brands known to be of the purest quality, containing only high quality and safe ingredients, without many impurities.
Side effects and risks of Rhino pills vs Viagra
Side effects of Viagra
Viagra is generally well-tolerated, especially if used as recommended, that is, not using more than one pill in 24 hours and not exceeding the recommended dosage.
At therapeutic dosage, it may cause mild flushing, stuffy nose, mild headaches, and may lower blood pressure a bit.
These side effects are transitional and generally do not last for more than a few hours.
What are the side effects of rhino pills?
However, as far as Rhino pills are concerned, predicting side effects is quite challenging.
This is because every batch of this product differs. There are so many types of Rhino pills with some minor differences.
At best, the Rhino pill may not work at all. In the worst-case scenario, it may cause allergic reactions and even painful erection in some instances.
Quite like its action, its side effects are difficult to predict due to its changing composition and content of undeclared ingredients.
Conclusion
For those looking for natural remedies for erectile dysfunction, it is better to buy natural supplements that are produced using high-quality ingredients and do not contain any undeclared chemicals.
It is good to choose reputed brands and preferably natural supplements that are trusted by people and recommended by doctors.
Explore More