Masturbation promotes relaxation and better sleep, reduces stress, and enhances self-esteem and positive body image.
Additionally, masturbation promotes the release of feel-good chemicals in the brain that improve mood.
Indeed, the benefits of masturbation are numerous for men and women and their sexual health.
Some people, however, get cramps after masturbation. Why does that happen? How can you manage abdominal cramps? Read on to find out.
Is it normal to have cramps after masturbation?
Many people experience cramps after masturbation and orgasm. Sometimes the causes of these cramps aren't serious, but in other cases, they stem from a more serious problem and require treatment. Anyone can experience cramps after sexual intercourse and masturbation.
Although many people get cramps after masturbation, the feeling of discomfort could indicate something is wrong in their routine or that they have a medical problem that needs to be addressed.
What do abdominal cramps feel like?
Abdominal cramps manifest as a sudden, uncontrolled, tight feeling in the stomach. They're painful and uncomfortable. The intensity of pain varies from one person to another.
Abdominal cramps don't tend to last long. For most people, they go away on their own in a few minutes.

Is it a sign of orgasm?
Actually, cramps after masturbation could be linked to orgasm. There are different types of orgasms such as clitoral, vaginal, anal, combined or blended, erogenous, and convulsing. Some of these orgasms can cause discomfort and cramps in the abdomen, back, pelvis, and rectum.
The pelvic floor muscles contract during orgasm. If these muscles continue to contract intensely, this may lead to cramps.
As a result, you may experience pain and discomfort in the pelvic and lower abdomen regions. Sometimes the pain radiates to the back.
A study from the Journal of Sexual Medicine found that masturbation maintains pleasurable genital sensitivity but also increases pain sensitivity.
Causes in females
Women may experience cramps after masturbation for several reasons. The most common causes of cramps after female masturbation are explained below.
Position of the uterus
A tilted uterus, particularly when it leans more to the back, increases the risk of cramps during masturbation. That happens due to contact in cases when a woman uses toys or fingers to penetrate her vagina.
Basically, the angle makes contact with the cervix and triggers cramps and pain in the lower abdomen, pelvis, lower back, and vagina.
Also known as a retroverted uterus, a tilted uterus can cause pelvic pain, minor incontinence, dyspareunia (painful intercourse), and fertility difficulty.
The pelvic floor is too tight
In the average person, the muscles relax after involuntary muscle contractions that occur during masturbation or orgasm. However, the muscles remain tightened in women whose pelvic floor is too tight. Failing to relax can make the muscles cramp up, which is why you feel pain and discomfort.
Endometriosis
Endometriosis is a disorder wherein the endometrium (lining of the uterus) grows outside the uterus. In most cases, the condition affects the ovaries, tissue lining the pelvis, and the fallopian tubes.
Endometriosis affects one in ten women during her reproductive years, accounting for 176 million women worldwide.
Women with endometriosis are more likely to experience cramps after masturbation or sexual intercourse and many other symptoms, including painful periods, and infertility, just to name a few.
Cysts or fibroids
Uterine fibroids (noncancerous growths of the uterus) and ovarian cysts are often asymptomatic. In some cases, they can cause symptoms depending on their location and size. When cysts or fibroids cause symptoms, they can also induce cramps after masturbation and sexual intercourse.
Upon achieving orgasm, you experience contractions of the vagina, uterus, and pelvic floor. The throbbing that occurs with orgasm causes tension that affects cysts or fibroids. As a result, you can feel pain and cramps.
Type of birth control
The intrauterine device (IUD) is a type of birth control inserted into the uterus to prevent pregnancy. This long-acting and reversible form of birth control can alleviate menstrual cramps.
However, in the beginning, it can worsen the cramps. This happens as the body tries to get used to the intrauterine device. You may feel cramps for a few days up to a few months after insertion of the device. During this time, you may also experience cramps after sex or masturbation.
Menstrual cycle
Where you are in your menstrual cycle can contribute to the development of cramps after sex or masturbation. For example, ovulation occurs about two weeks before the period, and it typically doesn't hurt.
However, some women may have cramps after masturbation during this time. Cramps could be most severe in days leading up to and during menstruation. Period cramps can be particularly painful.
Causes in males
Cramps after masturbation and sexual intercourse are more common in women, but some men can also experience them. In most cases, prostatitis is to blame.
Prostatitis
Prostatitis is inflammation of the prostate gland. Evidence confirms prostatitis is the third most common urinary tract disease right after prostate cancer and benign prostatic hyperplasia (enlarged prostate). This condition accounts for 25% of all office visits to urological clinics regarding urinary and genital symptoms.
There are four types of prostatitis: acute bacterial prostatitis, chronic bacterial prostatitis, chronic prostatitis or chronic pelvic pain syndrome, and asymptomatic inflammatory prostatitis. Of these, chronic prostatitis or chronic pelvic pain syndrome is most prevalent.
Inflammation of the prostate gland can cause pelvic pain and cramps during and after sex or masturbation.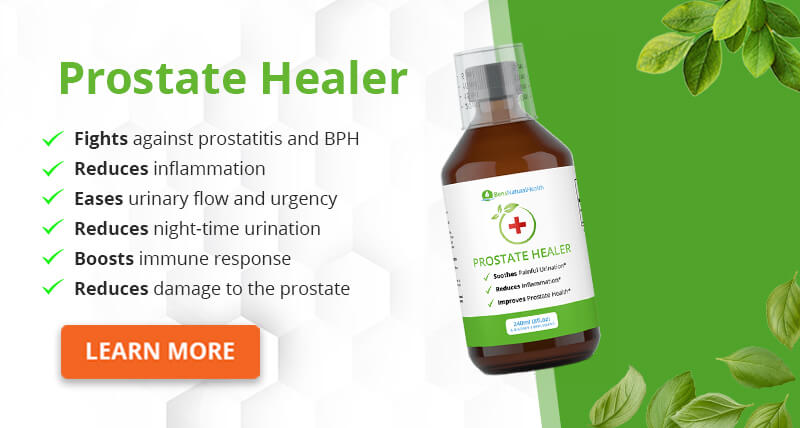 Other common causes
Besides the abovementioned causes, many other factors can cause cramps after masturbation. Other causes include:
Types of sex toys you use – sex toys that are longer or bigger form too much pressure on the prostate or cervix, thus causing pain and discomfort. The same applies to curved sex toys created for pleasuring G-spot or P-spot. Avoid using toys that cause discomfort and pain after you finish masturbating.
Masturbation style – some people prefer deep and rough masturbation. However, this particular style could cause cramping or pain afterward. This happens because rough or deep masturbation irritates the cervix or prostate or puts too much pressure on these areas.
Infection – underlying infections can also contribute to cramping after masturbation. These include sexually transmitted diseases, yeast infections, urinary tract infections, and pelvic inflammatory disease.
Mental health problems – depression, anxiety, stress, and other mental health concerns can make masturbation uncomfortable and contribute to cramping. They can also make sexual intercourse painful and less enjoyable. Mental health problems and bad mood affect the lubrication of the vagina and make the muscles of the pelvic floor, vagina, and rectum tenser.
Dysorgasmia – a painful orgasm affects all types of orgasms in men and women. Pain associated with this condition varies in intensity, but it can also cause cramps after masturbation.
Hernia – a hernia causes pain after masturbation that you can feel in the abdomen, groin, and pelvis. Anything that includes tension or straining can cause a hernia and contribute to pain after masturbation or sexual intercourse. A reminder; hernia happens when an organ pushes through an opening in a tissue or muscle that keeps it in place.

When should you see a doctor?
You should see a doctor if cramps are severe and occur regularly. Bleeding from the genital area or vaginal/penile discharge and the presence of fever or other physical and mental symptoms are also valid reasons to schedule an appointment and see a healthcare professional.
Remember, occasional cramps are usually not serious. But, if you experience them every time you masturbate or have sexual intercourse, you need to see a doctor to get professional medical advice.
Your doctor may perform a physical exam or order different tests to diagnose the underlying problem. Sometimes managing the underlying condition can also help manage or relieve cramps after masturbation or sexual activity.
Home relief for cramps
Cramps after masturbation can be scary, especially if you haven't experienced them before. Simple strategies can help you relieve pain and discomfort.
For example, you can change your technique or position while masturbating. People who use toys may want to opt for smaller or more flexible options.
People can also alleviate pain with over-the-counter (OTC) pain relievers or by soaking in a hot bath. Applying a warm compress to the painful area also helps.
How to minimize future discomfort after masturbating
You can achieve pain relief and minimize future cramps after masturbating by taking an OTC pain reliever beforehand.
Don't rush. Take some time to relax and get into the mood before you start masturbating. In the same way you'd set the mood for sex with someone, you can also create a relaxing setting for masturbation. This can have a positive impact on your mind and also relax your body.
Moreover, lubes can help people who use sex toys. That way, you can insert the toys easily and reduce friction. Avoid inserting the toys too deep.
Listen to your body. Experiment with different positions while masturbating. Pay attention to how you feel afterward or whether you have cramps after masturbating. Stick with positions that you find most comfortable and those that don't cause cramps after you finish.
Therapy is also a viable option for people who want to prevent or minimize future discomfort. Mental health plays an important role in the symptoms you experience. By improving mental health, you will be more relaxed and have lower chances of experiencing cramps after masturbating.
This is particularly important for people who feel guilty after they masturbate. Therapy helps break the stigma and negative thoughts about masturbation and thereby helps you feel better and more confident.
Conclusion
Even though regular masturbation has a lot of health benefits for men and women, sometimes it's possible to experience cramps.
Women are more likely to get cramps after masturbation, but men can have them too. The causes of cramps after masturbation are numerous, but there's a lot you can do to relieve them and lower the risk of experiencing discomfort in the future. See a doctor if the problem persists because it can be a symptom of an underlying condition.
Explore More