Avocados are rich in nutrients, making them one of the best foods you can include in your diet.
You can eat whole avocado, avocado seed, or avocado leaves to enhance your health.
Thanks to their healthy fat content, avocados can help reduce inflammation, support heart health, and promote good digestion.
However, not a lot of people talk about the sexual benefits of avocados.
It seems that avocados can help improve fertility, improve stamina, act as a natural aphrodisiac, and more.
In this article, we'll dig deep into the benefits of avocado sexually. Learn how it can improve your sex life and how you can include it as part of your diet.
How Avocado Enhances Your Sexual Health
Avocados are considered a superfood since it has a lot of nutrients to offer. It is high in antioxidants, vitamins K and C, folate, and fiber.
Due to its diverse range of nutrients, avocado can help provide different sexual (and non-sexual) benefits.
Let's take a closer look at the sexual benefits of avocados.
1) Acts As A Natural Aphrodisiac
The aphrodisiac properties of avocados are nothing new. In fact, the Aztecs found this food to be one of the best ways to spice things up in the bedroom.
While there is not a lot of research to back up their beliefs, it seems that due to their high antioxidant content, more specifically from phytonutrients, it could increase sexual pleasure, sexual desire, and sexual attraction.
2) Improved Fertility
Avocados are a good source of antioxidants, such as vitamins C and E, and phenolic compounds.
They are also high in omega-3 fatty acids, which can help reduce inflammation.
For women, having lower inflammation levels can create an optimal environment for increased fertility.
For men, research shows that foods high in vitamin E can help improve sperm quality and motility.
3) Increased Stamina
There are several ways in which avocados can help increase stamina.
First, they are a great source of energy. As a result, it can give you an energy boost, helping you last longer in bed.
Also, another way in which avocados can help you last longer is due to their high magnesium and vitamin B6 levels.
They can help you relax your muscles and allow you to have better control of ejaculation.
4) Hormone Regulation
A good hormonal balance is essential for good sexual function.
Most sexual hormones are made from fats. Since avocados are a great source of healthy fats, they act as the building blocks for sexual hormones.
They also seem to be high in plant sterols, which can help block estrogen and promote a better balance between estrogen and progesterone. This is ideal for women who are estrogen-dominant.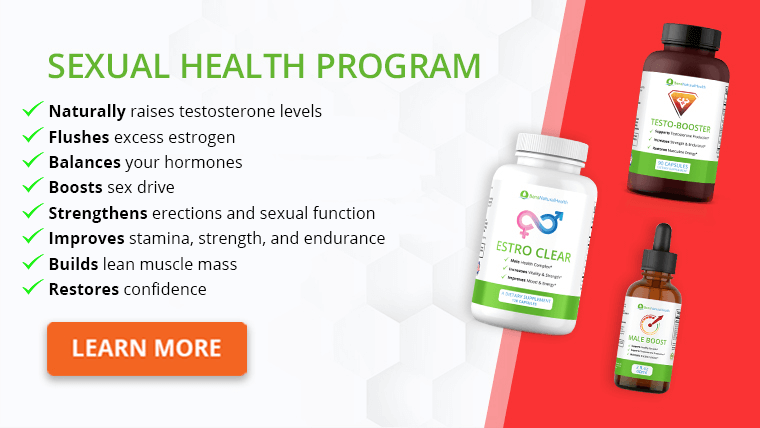 5) Reduces The Risk Of Erectile Dysfunction
Avocados can help improve circulation, reducing the risk of erectile dysfunction.
Avocados are high in magnesium and potassium. Both can help relax blood vessels and decrease blood pressure.
Promoting a healthy blood flow can help reduce the risk of erectile dysfunction.
6) Decreases Pre-Menstrual Symptoms
Research shows that vitamin B6 might help decrease PMS symptoms, such as bloating, fatigue, and irritability.
This can make it easier to get in the mood since you are less likely to feel crappy when eating avocados.
7) Reduces Stress Levels
Finally, stress can decrease the lack of intimacy. The good news is that since avocados are high in magnesium, can help decrease stress levels.
When you feel more relaxed, it makes it easier to get in the mood and have a pleasant experience.
5 Recipes To Get Avocados In Your Diet
As you can see, avocadoes are not only delicious, but they also offer several sexual benefits. So, how can you include them in your diet? There are many ways to use avocados besides eating them raw with some salt.
Here are some recipes to help you add avocado to your diet.
Avocado Brownies
If you are looking for something sweet but healthy at the same time, making avocado brownies can be the best combination.
They might sound difficult to make, but you'll only need:
Eggs
Coconut sugar
Almond butter
Avocado
Cocoa powder
Salt
Vanilla
Baking soda
The best thing is that they are not only anti-inflammatory, but they are also low in carbs and high in fiber.
And, don't worry, even though they are healthy, thanks to the avocados, they are extremely rich.
Avocado Pasta
Who doesn't love pasta? If you are in the mood for creamy pasta, forget about having it with heavy cream or other fats that are not healthy for you.
Try using avocados to make a delicious creamy sauce for any pasta dish.
To make the avocado sauce, you'll need:
Avocados
Garlic
Spinach
Green chili olive oil
Lemon juice
Salt
Place everything in the blender and mix until you get the desired consistency. You can add more water if you want it to be less thick.
Get Your FREE Erectile Dysfunction Guide
Eleven most important herbs to improve erections
Natural lifestyle changes to reverse erectile dysfunction
Developed exclusively by our medical doctor
Lemon, Blueberry, and Avocado Smoothie
For an extra antioxidant boost, try mixing avocados with blueberries. The best way to do so is to make a delicious creamy smoothie.
Place in a blender:
Lemon
Almond milk
Blueberries
Avocados
Greek yogurt
Vanilla extract
Chia seeds
Your favorite sugar-free sweetener
Avocado Eggs
We know you can make avocado toast for breakfast. But you can use avocados in so many ways.
Grab an avocado, make a whole, and place an egg. Then, place the avocados with the egg in the air fryer and cook it. I can assure you that it will be the best thing you'll ever taste.
Chocolate Avocado Pudding
Finally, another great dessert for you to try (and spice things up before sex) is to make a delicious chocolate avocado pudding.
You'll need:
Avocados
Cacao powder
Almond milk
Maple syrup
Vanilla extract
Simply put the ingredients in a food processor and blend until you get a creamy consistency.
Frequently Asked Questions
Is avocado good for testosterone?
Yes, it seems that thanks to its healthy fat content, as well as being rich in zinc, magnesium, and vitamin B6, avocados can help increase testosterone levels. However, more research is still needed to determine the link between avocados and testosterone.
Are there any side effects of eating avocado before sex?
Avocados might take longer to digest. So, if you eat too much, it can make you feel too full and might increase the risk of stomach cramps. So, add it in moderation, or at least wait a couple of hours before adding it before sex.
Conclusion
Avocados are a great source of antioxidants, magnesium, potassium, vitamins C and K, and fiber. Not only can they improve overall wellness, but they can also benefit sexual function.
Now, while more research is still needed, it seems that avocados might help improve stamina, fertility, and reduce stress, PMS symptoms, and the risk of erectile dysfunction.
There are many ways for you to try avocado, such as brownies, smoothies, sauces for pasta, or pudding.
Explore More