Like all medications, Cialis has potential side effects that men should know about.
We discuss what the side effects of Cialis are, how long they last, and how you can reduce them.
What is Cialis?
Cialis is the brand name of a drug commonly used to treat erectile dysfunction. The active ingredient is tadalafil, a modern version of sildenafil or Viagra, with long-term instead of short-term effects of the latter.
Compared to Viagra, Cialis is used for erectile dysfunction hours before sexual intercourse and will still have an effect for more than 24 hours. It can also be used in a low dose daily to treat some erectile problems.
However, it is essential to note that patients will still need sexual stimulation to achieve an erection.
Besides impotence, a small dose of Cialis pill can also be used for benign prostatic hyperplasia symptoms and pulmonary hypertension.
What are the side effects of Cialis?
The side effects of Cialis depend on the dose and whether you're following your doctor's instructions.
We will break down the side effects of Cialis into common and rare/severe. Some people do not experience side effects from any of the lists below. But if you ever do, these are the most relevant.
Common
Before Cialis came to the market, pharmacology studies evaluated the side effects. The FDA wouldn't approve it if severe side effects were common in the study population.
In other words, the most likely side effects from taking Cialis can be quite bothering, but they are not severe.
They may include:
Headache: Many patients experience a Cialis headache hours after consuming the drug or the following day. A headache with Cialis is usually not severe but can be accompanied by other transient symptoms such as dyspepsia (indigestion) and myalgia (muscle pain).
Skin redness: Similar to Viagra's side effects, Cialis is associated with skin flushing and redness. This happens because the vasodilator properties of the medication change the distribution of the blood flow in the skin.
Indigestion: Patients may experience gastrointestinal symptoms when taking Cialis. Depending on each patient, these can be described as abdominal discomfort, an upset stomach, belching, indigestion, or heartburn. This happens in around 10% of people using 20 mg Cialis pills.
Runny nose: Since the blood vessels in the nostrils are dilated, the blood flow increases, and there's a chance you will produce clear and light mucus. A runny nose is a bothering symptom with transient effects, especially in higher doses of Cialis.
Myalgia: This is the clinical name of muscle aches, which are also common in patients taking Cialis. That's why some patients experience back pain after taking Cialis. However, these symptoms are transient and usually last no more than 12 to 24 hours. The symptoms may stay longer if you have an underlying cause of back pain.
Hives: Allergy can happen with medications, foods, and herbal treatments. You can get skin hives or an itchy skin rash if you're allergic to a component. In such cases, immediate discontinuation of Cialis is recommended, and talking to your doctor is essential to determine what to do with your treatment.
Rare and severe
Cialis is a medication approved by the FDA and tagged as safe for most people. But caution with these side effects.
They are not common, but if this happens to you, it is recommended to talk to your doctor immediately:
Priapism: This is an erection that does not go away after hours, and it starts to feel painful and change the color of your penis and scrotum. Priapism is more likely with high or repeated doses of the medication or when you combine Cialis with Viagra or another drug with a similar mechanism.
Trouble hearing and other sensory abnormalities: You can experience these symptoms, dizziness, ringing in the ears, and vision loss. In such cases, you should inform your doctor immediately to avoid serious complications, such as ischemic optic neuropathy. This type of optic nerve damage is uncommon with Cialis, but it should be considered if you have visual acuity changes.
Cardiovascular symptoms: Cardiovascular side effects are not expected if you follow instructions and do not start medication without consulting your doctor. However, look out for symptoms such as lightheadedness, tachycardia with palpitations, and fainting. If you experience these, it is imperative to talk to your doctor immediately.
Get Your FREE Low Testosterone Diet Plan
The ultimate testosterone boosting diet
Combined with exercise & lifestyle advice
Developed exclusively by our nutritionist
Are there any long-term side effects of taking Cialis?
Cialis has different types of side effects and may also have long-term side effects. However, these are triggered by complications that arise after serious side effects happen.
For instance, Cialis can trigger side effects in your vision. Still, you can lose sight completely in the long term if you don't discontinue the medication and talk to your doctor.
In a nutshell, these complications and long-term side effects can happen if you don't have appropriate control of your medication:
Vision loss: If you have visual disturbances with Cialis and continue taking it, optic nerve damage can ensue and trigger irreversible vision loss.
Hearing loss: Although rare, hearing loss can sometimes happen in Cialis patients. This is due to fluid changes in the inner ear, which cause cochlear hydrops. These symptoms can be treated when present but can also have long-lasting consequences.
How long do the side effects last?
In most cases, Cialis won't cause problems, and when it does, they are subtle and do not last very long.
How long they last depends on the symptom, the dose you took, and your dosing schedule.
In all cases, remember that Cialis has a half-life of 17 hours, and the effects can last up to 36 hours.
This means that half the concentration of the drug you took will be gone after 17 hours, and it will take 36 hours to completely flush Cialis out of your system.
Most side effects are transient and only last a few hours. Others will take more time to clear up, and some may require a complete drug clearance from your system.
For instance, headaches and muscle pain usually last a few hours, but if you experience back pain, it may take around one day to improve.
Hives and allergic reactions improve when the drug is out of your system, which may take up to 36 hours.
How to reduce the side effects of Cialis
If you take Cialis for ED, it is also essential to know what to take or what to do if you have side effects.
As mentioned above, the side effects of Cialis are commonly related to headaches, muscle pain, abdominal discomfort, and similar symptoms.
Most of them improve with an over-the-counter pain relief medication such as ibuprofen or acetaminophen.
Sometimes, omeprazole or antacids can improve heartburn and stomach discomfort symptoms.
If you experienced side effects in the past, make sure you're taking Cialis correctly and follow these recommendations:
Follow your healthcare provider's instructions: There are specific dosage schedules and interactions with other drugs. Following your doctor's advice will reduce the risk of interactions and incorrect dosages, which are common causes of severe side effects.
Purchase Cialis from a reliable source: Cialis is a prescription drug that should be treated carefully. Buying Cialis illegally or from an unreliable source can cause unexpected side effects due to dosage problems or contaminated products.
Talk to your doctor about your previous medical conditions: Do not forget to mention any drug you're taking or a health problem you have. For example, heart problems, liver disease, kidney disease, stomach ulcers, alcohol abuse, or deformations in your penis (Peyronie's disease).
Avoid drinking grapefruit: Grapefruit is one of the only foods interacting with Cialis. It makes it difficult for your body to clear tadalafil (Cialis). If you continue taking the drug and it has problems clearing off your system, it will progressively build up in your blood and cause side effects when the concentration is high.
Avoid alcohol intake: Alcohol has a blood pressure-lowering effect on the body. The same happens with Cialis. Both effects can build up and cause hypotension, with symptoms such as lightheadedness, muscle weakness, and fainting. Thus, limit yourself to fewer than four drinks daily to avoid these problems.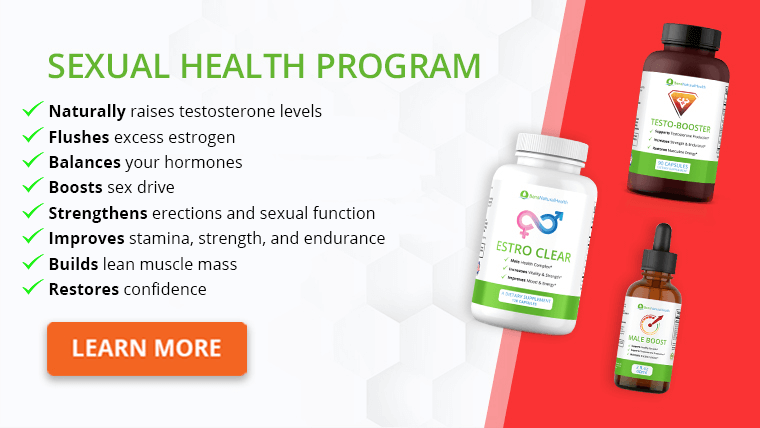 Who should not take Cialis?
There are some contraindications and warnings you should keep in mind before using Cialis tablets.
It is your doctor that goes through a complete examination to find out if you are a good candidate, but it is also important to know who should not take Cialis to mention important facts right away and help your healthcare provider make faster decisions.
In short, Cialis should not be used by:
Men with allergies to tadalafil
Men with severe liver disease or kidney problems (there are exceptions, but you should let your doctor decide whether it is suitable for you or not)
Males who use any type of nitrate medication, such as nitroglycerin or butyl nitrate, or guanylate cyclase stimulators, such as riociguat or vericiguat.
It is not approved for use in pregnant or breastfeeding women and is contraindicated in children.
You might need closer monitoring if you have diabetes, high cholesterol, penile deformities, sickle cell anemia, leukemia, multiple myeloma, hypertension, coronary artery disease, and other cardiovascular problems.
These are not Cialis contraindications, but they all increase the likelihood of side effects.
Are there any side effects of stopping Cialis?
When you stop Cialis, the only effect you will experience is a progressive reduction of its effects on your penile tissue.
If you needed Cialis to achieve an erection, you might have difficulties in bed again.
Other than that, Cialis does not cause withdrawal syndrome or physical dependency. However, many young men abuse or misuse Cialis and similar erectile dysfunction drugs and may develop a psychological dependence.
However, this is more likely due to substance abuse disorder than a side effect of Cialis.
Conclusion
Cialis is an erectile dysfunction drug that works similarly to Viagra but has a longer half-life. It stays in your blood longer and helps you achieve an erection as long as there is sexual stimulation.
Side effects of Cialis are similar to Viagra and include headaches, skin redness, indigestion, runny nose, and myalgia. Rare side effects include priapism, sensory abnormalities, hypotension, and other cardiovascular complications.
Doctors evaluate patients and rule out contraindications to reduce the likelihood of these side effects. They may also need to monitor your progress with Cialis for some time to ensure you don't have problems.
Explore More