If you've been prescribed Viagra (Sildenafil), there are some foods you may want to avoid to improve the effectiveness of the drug.
There are also certain foods that can improve your erectile function that you should include in your diet.
Keep reading for a full guide on Viagra and your diet.
Avoid fatty foods, grapefruit, and alcohol when taking Viagra
Many patients with erectile dysfunction are able to take Viagra with no problems. To find out if you are one of them, you should consult your healthcare provider.
But if you're asking yourself, can I eat food after taking Viagra? They will probably give you a list of foods to avoid when taking Viagra.
But if you don't have it at hand, we'll give you a science-based recap below. Among the foods you should avoid when taking Viagra are:
1) Fatty foods
The absorption of Viagra can be affected by excessive fat.
A little fat in foods will not give you any problems. For example, a dash of olive oil on your salad will not slow down the absorption of Viagra.
However, highly fatty foods are discouraged.
Eating copious foods with lots of fat and then taking Viagra will make the drug less effective, and the absorption will be delayed.
According to a study, fat can decrease the absorption of Viagra by about 11%.
Therefore, if you want the drug to work faster and more effectively, avoid consuming it with fatty foods.
2) Grapefruit juice and other derivatives
Grapefruit juice is a citrus fruit with many health benefits. However, it also demands too much from an enzyme in your liver called CYP3A4. This enzyme also metabolizes Viagra.
Thus, the drug will last longer and for higher concentrations in the blood. Some might think this is a good thing.
However, an increase in dosage and blood half-life can also increase the risk of adverse effects.
Some people may experience the following side effects when taking Viagra along with grapefruit juice and other derivatives:
headaches
hypotension
facial flushing
some other complaints
In addition, a study showed that, in addition to increasing bioavailability, grapefruit juice also slows the absorption rate.
Therefore, the concentration of Viagra becomes erratic and difficult to predict when drinking grapefruit juice.
3) Alcohol
The problem with grapefruit juice is also reproduced with alcohol. The combination of alcohol with Viagra can increase the risk of adverse effects. It blocks several enzymes and reduces liver metabolism.
A study was recently published on the adverse effects of this combination. The results were shocking: some adverse effects increased by up to 69%, while, without alcohol, they only occurred in 12% of the cases.
One of the patients in the study even experienced severe angina-like chest pain. Fortunately, the adverse effects are usually limited to a headache or reddening of the face.
As a side note, this only happens when you consume more than one or two units. This occurs because alcohol impacts liver function.
So, the next time you use alcohol to relax or to facilitate a sexual encounter, try to keep your consumption moderate and do not exceed the prescribed dose of Viagra.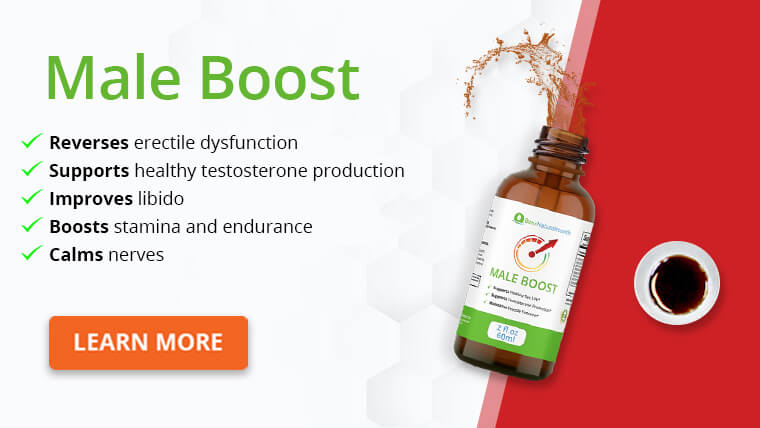 Eat fatty fish, brown rice, maca, and valerian while on Viagra
Some medications and supplements enhance their absorption when consumed along with certain types of foods or beverages.
For example, most of us know that calcium is better absorbed with vitamin D, so this combination is beneficial.
The same is true for fat-soluble vitamins, such as vitamin E. Consuming this type of vitamin with a high-fat food enhances its absorption.
Sildenafil is not a fat-soluble compound. Nor is its absorption enhanced by any particular food.
Still, there are foods with a mechanism of action that may contribute to improving sexual dysfunction.
Thus, you may want to consider this list to help you combat erectile dysfunction along with Viagra:
1) Fatty fish
In some studies, fish oil has been shown to be beneficial for erectile dysfunction. It can help solve the problem, while Viagra helps relieve the symptoms.
The best fish to eat are those with high levels of omega-3. For example:
2) Red wine
It may seem contradictory, but red wine is associated with improvements in erectile function.
This occurs because, unlike other alcoholic beverages, red wine contains antioxidants that prolong the action of nitric oxide.
This is the substance that relaxes blood vessels, promoting the passage of blood to the penis during erection.
However, if you prefer to avoid all alcohol altogether, you can benefit from grape extracts, which contain the same phytonutrients without risking their interaction with Viagra.
3) Brown rice
This is one of the richest sources of niacin (vitamin B3). This vitamin improves the balance of cholesterol in the blood.
There are even studies showing regression in atherosclerosis and rejuvenation of blood vessels in response to vitamin B3. In people with ED due to atherosclerosis, this is good news.
Therefore, foods rich in vitamin B3 are recommended for erectile dysfunction. Among them are:
brown rice
Portobello mushrooms
chicken breast
4) Maca
This is a popular cruciferous vegetable, rich in amino acids, potassium, magnesium, iodine, iron, essential fatty acids, and many other nutrients.
It also has substances known as macamides and macaenes, which increase sexual function and desire.
Some studies show libido increases in both men and women after consuming maca. Even improvements in erectile function have been reported. It appears to be an effective aphrodisiac food.
5) Valerian
A very common cause of erectile dysfunction is stress and anxiety. In many cases, anxiety can become an erection killer.
For this reason, drinks and infusions prepared with relaxing herbs, such as valerian, are also recommended. This herb decreases adrenaline and cortisol in the blood, favoring erectile function.
In a nutshell, here are the food recommendations we've reviewed with Viagra foods to eat and avoid:
| | | |
| --- | --- | --- |
| Food | Recommendation | Effects |
| Fatty fish | ✔ | Omega 3 fatty acids reduce atherosclerosis and help in some cases of erectile dysfunction |
| Red wine | ✔ | Antioxidants and phytonutrients promote nitric oxide effects for longer periods |
| Brown rice | ✔ | Vitamin B3 promotes regression from atherosclerosis and associated ED |
| Maca | ✔ | Works as an aphrodisiac, according to some studies |
| Valerian | ✔ | Has a relaxing effect on the body and mind, helping with psychogenic erectile dysfunction |
| Fatty meals | ❌ | Reduces Viagra's absorption by up to 11% |
| Grapefruit juice | ❌ | Blocks the enzyme CYP3A4 in the liver and increases the chance of side effects |
| Excess alcohol | ❌ | Increases the risk of Viagra side effects to 69% |
Does Viagra work better on an empty stomach?
So far, research reports there is not much difference between taking Viagra with food or without food.
Food will not drastically reduce the absorption of the drug. Nor will there be any appreciable advantage to consuming Viagra on an empty stomach.
The only exception is, as seen above, copious and highly fatty foods. A high-fat meal may reduce the absorption of Viagra.
Get Your FREE Erectile Dysfunction Guide
Eleven most important herbs to improve erections
Natural lifestyle changes to reverse erectile dysfunction
Developed exclusively by our medical doctor
How long after taking Viagra should I eat?
If you have consumed a fatty food, it is recommended to wait two hours before using Viagra.
On the contrary, if you have consumed Viagra and plan to consume a fatty food, wait for it to be absorbed. It takes 30 to 60 minutes for your body to fully absorb the drug.
Therefore, we recommend waiting a minimum of 30 minutes before eating anything else if you have taken Viagra before. That way, you will avoid food interfering with sildenafil, especially if it is high in fat.
Conclusion
There are 30 million men in the United States affected by erectile dysfunction. Viagra is a popular medication to treat ED.
Many foods can interact with medications. Some of these interactions are beneficial, and others are less so. In the case of Viagra, few foods and beverages interact with the drug.
What should you avoid when taking sildenafil? The only point to keep in mind when consuming food with Viagra is avoiding excess fat. High-fat foods can reduce the absorption of Viagra by up to 11%.
On the other hand, it is also advisable to avoid excess alcoholic beverages since they can cause an increase in the appearance of adverse effects. The same applies to grapefruit juice, which should be avoided when taking Viagra.
Just as there are foods to avoid that can reduce the effect of Viagra, others can enhance its action. For example, maca and the consumption of oily fish.
However, these foods act independently, improving erectile dysfunction or preventing this and other types of sexual dysfunction. They do not modify the absorption of Viagra or its action in the body directly.
Explore More