Plants are excellent sources of bioactive substances.
Many of them are then isolated and turned into medicines.
Most medicinal plants have a variety of health properties, and banaba leaves are mainly known for their antidiabetic potential.
However, leaf decoctions of the plant are also popular in folk medicine to treat urinary symptoms and bladder inflammation.
Is there any evidence to use banaba leaves for urinary tract infections (UTI)? Or is it only a myth?
In this article, we're reviewing the evidence and answering the question according to current scientific knowledge.
What are banaba leaves?
Banaba is an evergreen plant that grows up to 25 meters high. The scientific name is Lagerstroemia speciosa, and it has leathery, ovate leaves measuring 10-20 centimeters long.
Banaba is used in folk medicine as a stimulant, astringent, febrifuge, and purgative. The leaves are used to treat urinary problems in herbal medicine.
Get Your FREE PSA Lowering Diet Plan!
Naturally lower PSA levels
Reduce nighttime trips to the bathroom
Enjoy better bladder control and urine flow
How banaba leaves work
Phytochemical investigations of banaba leaves show many phenolic compounds, alkaloids, saponins, glycosides, terpenoids, flavonoids, tannins, and organic acids. Some of these constituents have strong bioactive potential.
This includes, epicatechin gallate, ellagic acid, quercetin, corosolic acid, and lutein. These substances make banaba herbs suitable for various health conditions (1).
Banaba leaf extract has strong preclinical evidence, and it is possibly suitable to treat diabetes. Are they helpful to treat UTIs, kidney stones, and other urinary problems?
There is no direct evidence, but banaba extract has many potential health effects. Altogether, these health effects suggest a possible role in treating urinary infections.
Can banaba leaves help a UTI?
While there is no direct evidence about the benefits of banaba leaves applied to a UTI, the application is not unreasonable. The plant has antimicrobial, anti-inflammatory, analgesic, diuretic, and nephroprotective effects (1):
Antimicrobial potential
One of the most important infectious agents in UTI is Escherichia coli. According to studies, ethanolic extracts of these leaves are active against E Coli, Staphylococcus aureus, and other potential agents of urinary infection.
These studies are performed in vitro, and there is still no evidence after oral or topical applications (2).
Glucose lowering effects
This plant is very popular as an herbal remedy to lower blood sugar in diabetes and metabolic syndrome patients. By doing so, the body won't eliminate glucose through the urine.
The rate of urinary infections would reduce because there is no extra glucose available as an energy source. We can have a blood glucose reduction of up to 30%, which is excellent if you want to achieve blood sugar control and reduce the consequences of diabetes, including UTIs (3).
Anti-inflammatory and analgesic activity
Urinary symptoms such as burning in the urine are due to inflammation in the bladder. Ethanolic extracts of banaba leaves reduce edema caused by inflammation and decrease pain symptoms.
This has only been tested in animal models, though. Still, it is another reason for using it as a natural UTI medicine (4).
Diuretic activity
It is also essential to evaluate the diuretic effects of banaba leaves. In some cases, an increase in urinary output reduces the incidence of kidney stones.
However, patients with an active urinary infection may experience increased urinary frequency, which is uncomfortable. Aqueous extracts are more actively diuretic, and methanol extracts have lesser diuretic effects (5).
Nephroprotective effects
Finally, it is also worthwhile to mention the nephroprotective effects of this plant. Banaba leaves protect the kidneys from damage, probably due to an antioxidant effect.
This is not directly associated with UTIs but may come in handy in individuals with frequent urinary problems (6).
Takeaway
Banaba leaves benefits for UTI are probably not a myth, but there is currently no way to confirm or deny its potential effects. The studies cited above are almost exclusively done in animal trials or in vitro, and the health benefits do not often extrapolate to real life.
However, there's a rationale supporting banaba herbal medicines to treat urinary tract infections. As noted above, leaf extracts have antibacterial potential against common urinary pathogens.
The herbal tea may also relieve inflammatory symptoms. In patients with diabetes, banaba herbs reduce urinary glucose, which prevents urinary infections. Moreover, it could be useful to reduce the risk of kidney disease.
Considering this data, there is no reason to refrain from using banaba leaves as an alternative remedy for UTIs. Just make sure that you're not bothered by the diuretic effect.
Ask your doctor if you're consuming glucose-lowering or blood pressure medications because they could further lower your numbers.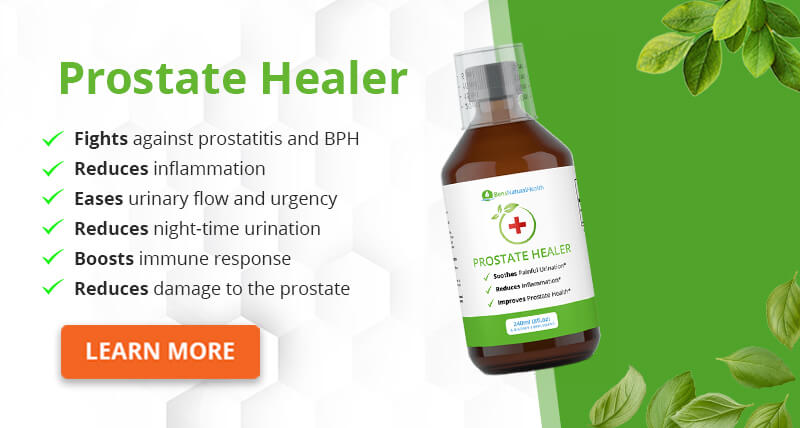 Other uses and health benefits of banaba leaves
Conclusion
Banaba tea and herbal supplements with this plant are commonly used as a remedy for high blood glucose levels in type 2 diabetes and metabolic syndrome. In folk medicine, the plant is also used to treat urinary infections.
While there is no direct evidence for or against this use, the plant has antimicrobial and anti-inflammatory effects that may relieve the symptoms.
The glucose-lowering effect may come in handy in patients with uncontrolled diabetes because urinary glucose serves as energy for bacteria. The plant also has nephroprotective and diuretic activity, making it a potential candidate for natural treatments of the urinary tract.
Explore More

Find out 10 Home Remedies for a UTI.