Are you confused with the facts about the prostate?
If you are, then don't worry. You're not alone.
Indeed, there are opposing stories and myths about prostate health and prostate cancer.
One tells you that this causes it, and another tells you that this prevents it. Stories about the disease are told everywhere, and it's very confusing. Often, it's difficult to distinguish between prostate myths and half-truths from facts.
Take a look at the following statements and ask yourself…are these prostate myths what you believe?
A high PSA score means you have prostate cancer
MYTH: Prostate cancer may increase PSA levels, but it doesn't happen in all cases. Some men with prostate cancer may even have low PSA scores. In addition, a high PSA score may be due to other conditions, like a non-cancerous, BPH (benign prostatic hyperplasia).
The prostate-specific antigen is a protein made by cells of the prostate gland. High PSA levels trigger our normal immune response, and it is not exclusive to prostate cancer. The high levels can be due to inflammation and injury, which we can see in enlarged prostate glands and prostatitis.
The prostate-specific antigen can also be diluted in men who are overweight or obese. Because of their larger blood volume, PSA levels may appear normal even if there's already a lot of PSA in the body.
If you want to know what causes your PSA levels to rise, a doctor will more than likely recommend a biopsy. However, be cautious and do your research, because there are many risks involved in invasive procedures such as a biopsy that you might not be aware of. You can read more about them here.
Regular PSA tests may also be bad for your health. In the past, many doctors urge yearly PSA screening for men aged 50 and above. However, studies find that frequent prostate cancer screening is harmful. Now, doctors inform their patients about it and get their consent before getting tested. And most screening tests today have insurance coverage.
Get Your FREE PSA Lowering Diet Plan!
Naturally lower PSA levels
Reduce nighttime trips to the bathroom
Enjoy better bladder control and urine flow
Getting prostate cancer is a death sentence
MYTH: Probably the worst thing about being diagnosed with prostate cancer is that we still react as though it's a death sentence. But the truth is that you can live with prostate cancer. In fact, most men with prostate cancer actually die from other causes.
According to the Annual Report to the Nation on the Status of Cancer, the cancer death rate has steadily declined since the 1990s. Five-year survival rates for prostate cancer now exceed 90 percent. Apart from traditional medical treatment, there are many natural, alternative ways to treat it.
Often, prostate cancer is contained within the prostate. Most MRI scans show that the disease doesn't spread to other parts of the body. Compared to other forms of cancer, this makes it manageable.
Recently, Cancer Research UK revealed that overall cancer survival rates were roughly one in four.
More people will survive prostate cancer rather than be killed by it. And by the 2030s, they estimate that three out of four people will survive. It is research that made it all possible, and now we are discovering newer, better ways to cure it.
However, bear in mind that these rates are based on data from large groups of people. The impact of one's cancer depends on many factors.
Having sex is bad for your prostate
MYTH: For a long time, research suggested that frequent sex increased your risk of getting prostate cancer. But the fact is that frequent sex has not been linked to prostate cancer.
A study published in the Journal of the American Medical Association claims that ejaculation frequency is not related to an increased risk of prostate cancer. These included sexual intercourse, masturbation, and wet dreams.
They gathered information on the ejaculation frequency of men at different stages in their lives. Results even showed that frequent ejaculation protects the prostate. The research team also suggests that sex might be a marker of a healthier, more active lifestyle.
Here's another fact: An active sex life has positive effects on our health. Aside from these myths about the prostate, experts claim that sex reduces the risk of many diseases. It brings us up to our feet and burns extra calories.
Sex helps the body to produce natural painkillers and boosts the immune system. This way, it protects the prostate from injury. Sex also trains your prostate and improves the motility of sperm.
Some say that you should abstain from sex to prevent prostate problems. This is not true. Not having sex is actually bad for your prostate. It affects sperm motility and increases the risk of prostatitis. It may also cause erection problems.
Testosterone causes prostate disease
MYTH: Again, this is not true. Testosterone, whether natural or as replacement therapy, does not cause prostate disease.
A meta-analysis published in BJU International collected various data from past cohort studies about endogenous testosterone and randomized controlled trials about testosterone replacement therapy (TRT). Results show that there's no link between this male hormone and prostate cancer and that it doesn't always lead to high PSA levels.
Lead author Peter Boyle says that the results of the study are encouraging and that further studies need 15 to 20 years of follow-up to confirm the results.
This is also good news for people who are looking for natural ways to treat prostate cancer. Currently, testosterone therapy is commonly prescribed and rakes in billions of dollars for drug companies. The study only shows that prostate cancer can be treated even without tinkering with the male hormone.
Doctors routinely use a whole range of treatments to destroy testosterone, which they believe causes the disease. This is a mistake. Independent studies show that huge amounts of testosterone can, in fact, "shock" prostate tumor cells and cause them to die.
Sam Denmeade, an expert from Johns Hopkins University School of Medicine, claims that prostate cancer can be cured by exposing cells rapidly to very high, followed by deficient levels of testosterone in the blood. The results were very positive.
I've written about over 50 studies in my prostate health guide, All About The Prostate, which shows that testosterone is actually GOOD for your prostate. I've also written about it here.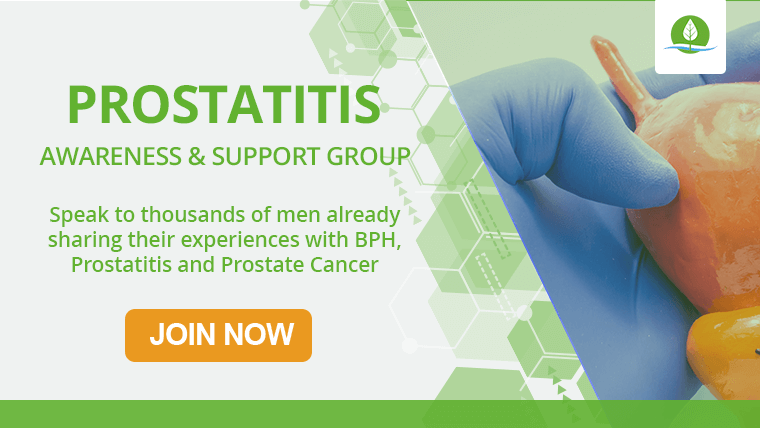 Prostate cancer requires surgery or chemotherapy
MYTH: This might sometimes be the case for aggressive and advanced forms of cancer, but it doesn't automatically mean that you should undergo surgery or chemotherapy when you have it. Not all types of prostate cancer require these treatments.
This myth is thrust on us by drug companies and some medical experts. After all, cancer treatment is a big business. A $200 billion a year business. Despite the aggressive campaign for conventional cancer treatments, 98 percent of such treatments fail to deliver. Worse, it makes some cancer patients sicker.
Instead of surgery and drugs, you can try the "active surveillance" approach to prostate cancer treatment. It's a viable alternative, where you keep an active eye on the disease's progress. And you only decide on drugs and invasive surgery / minimally invasive surgery if there is no other option.
Note the word "active." It's not the same as "watchful waiting," where a man with prostate cancer didn't have the cancer removed or treated, and just lived his life until he developed symptoms.
Active surveillance is not that. You can be eligible for active surveillance if your cancer shows all signs of being the "good" kind. That means it's not aggressive, slow-growing, and low volume (localized prostate cancer).
If you have slow-growing, low-volume prostate cancer, you can treat it without drugs or surgery.
Prostate disease is incurable
MYTH: Just like many forms of chronic disease, prostate disease is caused by many factors we can change. These include a poor diet, lifestyle choices, and lack of exercise.
You can turn this around by eating a better, more nutritious diet, exercising and avoiding cancer-causing substances.
There are a lot of natural foods that can help you cure your prostate disease. Certain fruits and vegetables naturally contain antioxidants that boost your immune system and decrease cell injury. Foods like garlic have anti-inflammatory properties that help control pain and swelling in your prostate.
Staying active and regular exercise significantly improves your prostate's health. Simple exercises like walking and swimming improve circulation and oxygen supply to our cells and release natural painkillers called endorphins.
Exercise also boosts the immune system and helps combat the invasive properties of prostate cancer cells.
Natural solutions to healing your prostate are also becoming more and more popular. Men are looking for side-effect free solutions that not only clear your symptoms but heal your prostate over the long-term.
Remember to stay away from carcinogens as well. Substances like tobacco and other chemicals injure your cells and produce free radicals which damage their DNA. This is the root cause of all cancers. Avoiding cancer-causing substances will help you control the disease's progress.
Conclusion
The Bottom Line is that prostate cancer can be cured, and there are natural ways to stop its growth and spread.
It is common to misunderstand prostate health and cancer, so it's important that we know the truth behind it and understand the difference between myths and facts. Doing this will help us seek the real ways to treat it.
Something you're unsure about? Share your prostate myths and facts with us below, and I'll let you know whether they are true…or false.
Explore More

How To Protect Your Prostate From BPH, Prostatitis, and Prostate Cancer.