Our best-selling health books, All About The Prostate and How To Reverse Type 2 Diabetes, are written by metabolic health expert Ben Ong.
The books combine scientific research with holistic healing to arm you with the information you need to take control of your health.
Ben's approach to reversing diabetes and improving your prostate health is simple, straightforward, and easy to follow. He provides readers with an easy-to-understand overview of the causes and effects of these diseases, as well as step-by-step instructions on how to naturally improve your health.
So, if you are struggling with prostate problems or have type 2 diabetes, be sure to check out Ben's books!
Ben Ong's Health Books
If you're new to our blog, you might be wondering who Ben Ong is. 20 years ago, Ben was diagnosed with a metabolic condition. His doctor pushed him to choose drugs, biopsies, and even surgery. But he didn't like the sound of any of them, so he began doing his own research and was shocked by what he found.
He discovered that patients are often stuck between choosing to hide their symptoms with ineffective drugs that cause nasty side effects or gambling with their long-term health by choosing invasive surgery.
He then poured over hundreds of scientific studies and spoke to specialists, doctors, researchers, pharmaceutical reps, and patients struggling with their quality of life, all in pursuit of a cure.
Ben has since written two books to help people naturally improve their health: All About the Prostate and How To Reverse Type 2 Diabetes.
The books, which have helped over 1 million people, are a comprehensive guide of the condition, what caused it, and a step-by-step action plan of how to naturally improve your health.
Why choose natural remedies?
Drugs and medications are often the first line of treatment doctors prescribe for health conditions. While they may help the symptoms you're having, they don't address the root cause of the problem. And they typically come with adverse side effects that can lead to a worse quality of life and new health problems you then have to treat or even live with.
When dealing with a prostate condition such as BPH, doctors commonly prescribe alpha-blockers and alpha-reductase inhibitors to help combat urinary symptoms. Although these medications are formulated to make it easier for men to urinate, they are not specially designed to shrink the size of the prostate. And if they do, it takes many years to achieve this effect.
Moreover, they can result in a number of adverse side effects, including erectile dysfunction, retrograde ejaculation, and loss of consciousness.
To avoid such debilitating side effects, many men look for natural remedies for BPH. Herbal remedies can not only help to heal your prostate, but they will so naturally and, importantly, without side effects.
Similarly, type 2 diabetes can often develop from the perfect mix of not enough physical activity, your diet, emotional stress, toxins, lack of sleep, and genetics. Diabetic patients often look to natural remedies and lifestyle changes to help treat their disease.
Since lifestyle factors often contribute to or cause prostate problems and type 2 diabetes, natural solutions and focusing on living a healthier lifestyle can improve your health condition. And it will do so without drugs or side effects, working to address what first caused the problem.
While some of your risk factors for developing diseases cannot be modified, such as genetics, age, and ethnicity, many other risk factors can be controlled to reduce your risk and improve your health.
Making sustainable, realistic goals towards improving your lifestyle habits is one of the greatest things you can do for your health and wellness.
All About The Prostate Book
Our best-selling book, All About The Prostate, is a definitive guide of scientifically proven and all-natural methods to help men lower their PSA levels, reduce daytime urinary frequency, and stop nighttime urination without any side effects.
Ben breaks down the latest scientific research into plain and clear English. He digs deep into the medical literature to uncover a series of extraordinary truths about how the doctors and health care providers may be getting it wrong regarding your prostate health.
A must-read for any man over 40 that has helped over 1 million men, Ben's comprehensive guide equips you with the knowledge you need to reclaim your prostate health using all-natural methods.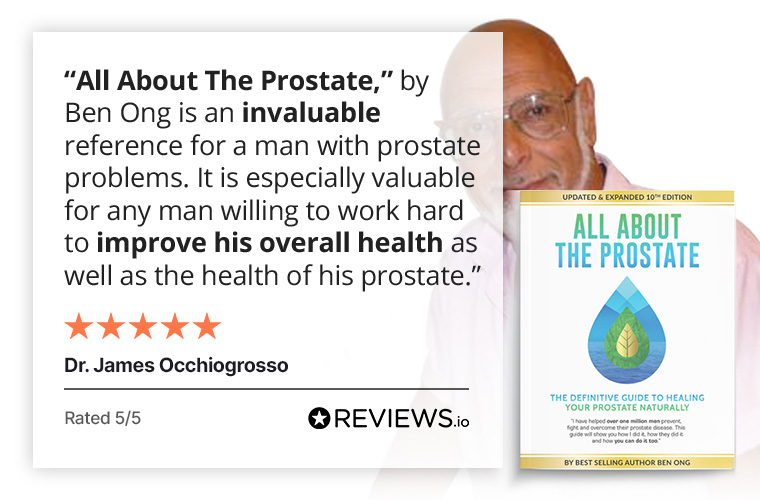 What's in the book?
This health book includes an overview of the conventional treatment methods of prostate disease and the potential risks involved.
All About The Prostate explains the root cause of prostate disease and the safest and least invasive diagnostic methods that your doctor or health care provider may not suggest to you.
But, most importantly, Ben clearly lays out the natural methods used by millions of men to reverse prostate disease, shrink an enlarged prostate gland, lower your PSA (​​prostate-specific antigen) and completely eliminate urinary symptoms.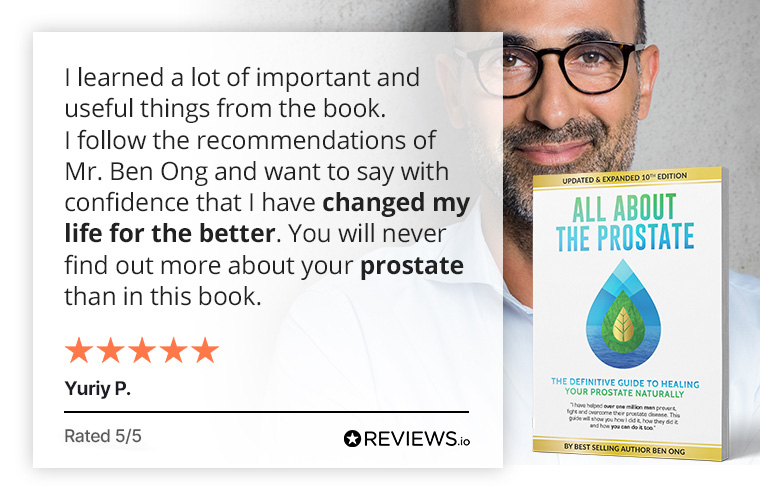 How To Reverse Type 2 Diabetes Book
Our best-selling book, How To Reverse Type 2 Diabetes, combines scientific research and modern medicine with holistic healing.
It contains vital information that reveals what type 2 diabetes is, what caused your diabetes, why type 2 diabetes is becoming more common, and practical guidance on how to treat it.
How To Reverse Type 2 Diabetes uses the latest peer-reviewed scientific research, backed by the American Diabetes Association, Diabetes UK, and dozens of other international diabetes research and charitable organizations.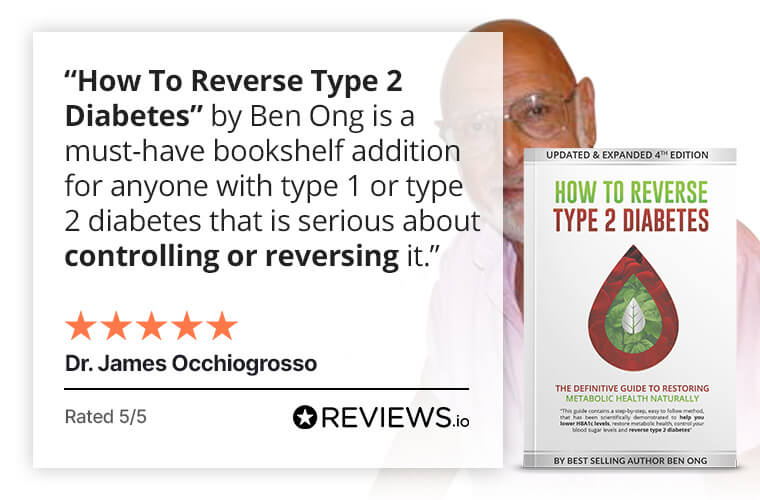 What's in the book?
The book lays out an easy step-by-step method to lower your HBA1c levels, restore insulin health, and reverse type 2 diabetes in less than 90 days without drugs or side effects!
It also examines the side effects of several diabetes drugs currently on the market. This, therefore, arms you with the information you need to make an informed decision about your health.
It also reveals the truth behind ineffective diabetes supplements, showing you what actually works and what is a scam.
How To Reverse Type 2 Diabetes contains complete diabetes diet and exercise plans. This, therefore, makes it the ultimate guide to reversing type 2 diabetes and achieving type 2 diabetes remission.
Why Choose Ben's Natural Health?
At Ben's Natural Health, our motto is to combine holistic healing with modern science.
Ben's Natural Health is the world's first high-quality, all-natural, scientifically proven clinical supplement company.
Above all, our supplements are effective, natural, and 100% side effect free.
At Ben's Natural Health, we have four rules for all our supplements:
We only use the highest quality ingredients.
We only use them if independent, peer-reviewed double-blind studies prove they work.
With all our supplements, we find a way to get every ingredient into a single bottle.
Our supplements are always formulated in clinically significant doses of the most bioavailable form.
We pride ourselves on offering excellent customer service. We offer a free health consultation where you can ask questions and receive tailored advice from our expert health consultants.
Key Takeaways
Benefits of Ben's Health Books
Natural ways to improve your health without drugs or side effects.
An easy-to-follow, step-by-step action plan.
Combines scientific research with holistic healing.
Easy to understand and written in plain English.
Helped over 1 million readers.