With more than 3 million prescriptions in the United States, prazosin remains a popular medication.
Patients use it for treating BPH, hypertension (high blood pressure), Raynaud phenomenon, and nightmares associated with PTSD (posttraumatic stress disorder).
As with all medications, it does come with side effects and has a notable adverse event profile.
Here, we will talk about the prazosin side effects, its mechanism of action, and natural alternatives that people could make use of.
What Is Prazosin (Minipress)?
Prazosin is an alpha-blocker and a non-selective inverse agonist of the α1 adrenergic receptors. This medication could be implemented alongside other medicine or used alone to curb high blood pressure. The brand name for prazosin is Minipress.
A dose of prazosin HCL is meant to relax the blood vessels and restore the adequate flow of blood through the system. This drug for blood pressure comes in the form of a capsule for oral consumption.
What is the dosage of prazosin?
The prazosin dose includes a 5 mg capsule, 1 mg capsule, and 2 mg capsule.
The dose of this medication will vary from person to person. Typically, patients take the drug 2 to 3 times per day at evenly divided doses. But, just like any drug out there, prazosin can have an adverse effect.

Common side effects of Prazosin
One report took a deep dive into the adverse reactions of this medication. Health care experts studied a prazosin dose in different types of treatment.
For BPH, the drug dose varies from 0.5 mg to 1 mg twice a day, up to 4 mg a day. For blood pressure control in adults, 2 mg to 20 mg is divided into 2 to 3 times doses a day.
Common adverse reactions recorded in 5% to 10% of patients are:
Dizziness
Drowsiness
Headache
Nausea
Palpitations
Weakness
The less common prazosin side effects recorded in 1% to 4% of patients are:
Constipation
Diarrhea
Dyspnea
Edema
Nasal congestion
Nervousness
Orthostatic hypotension
Rash
Vertigo
Vomiting
Another report supported these results. To evaluate the probable prazosin side effects, health care experts studied high-dose prazosin for the treatment of PTSD (post-traumatic stress disorder)- induced nightmares. The most important side effect was the "first-dose effect", which led to a sudden loss of consciousness (1%).
Patients took an initial dose of at least 2 mg. That's why this drug should always be started at a 1 mg dose. Some of the common side effects of this drug for nightmares during this study were drowsiness (8%), dizziness (10%), insufficient energy (7%), palpitations (5%), headache (8%), nausea (5%), and weakness (7%).
While, in less than 1% of participants taking this drug, abdominal pain and discomfort were recorded, as well as incontinence, hallucinations, tachycardia, impotence, and other reactions.
When used as a blood pressure medication, the patient should check their blood pressure regularly to know how their body is reacting to the drug. Also, seek medical advice if you have any dizziness.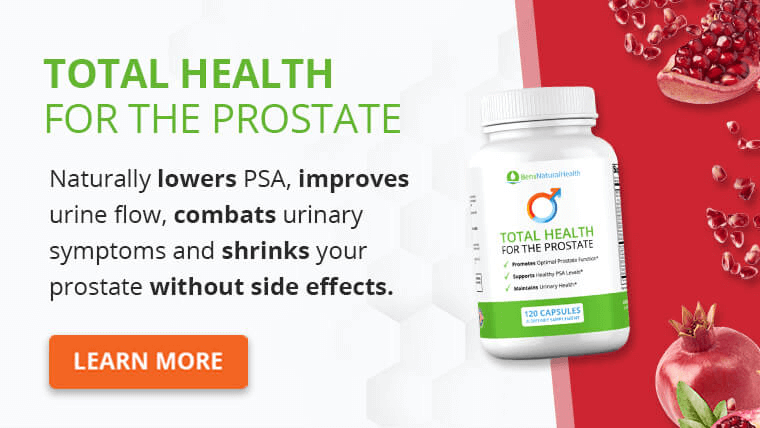 Severe side effects and complications of Prazosin
The occurrence of severe reactions, like severe dizziness when treating high blood pressure, BPH, or other problems, happen in less than 1%. It is very unlikely that a patient will experience serious complications. But, if they do happen, you must contact your health care provider and ask for medical advice and treatment.
These can include:
Abdominal pain
Hallucinations
Paresthesias
Pruritus
Tachycardia
The presence of other medical complications could impact the use of this medication for blood pressure. Ask for medical advice if you have chest pain, plummeting blood pressure (hypotension), kidney disease, or need to get cataract surgery. When it comes to health insurance, 100% of Medicare prescription drug plans cover prazosin.
Prazosin drug interactions
On another note, it's important to point out that certain medications and products can interact with this particular drug. This includes other alpha-blockers and beta-blockers.
But, what most users don't realize is that prazosin for blood pressure can also interact with ED drugs or medication for pulmonary hypertension, like tadalafil and sildenafil.
Tell your pharmacist or healthcare practitioners about the products you plan on using and check the label on all the medication you have at your disposal. If a patient experiences a drug interaction, unexpected side effects can happen.
Certain drug interactions can be harmful to the body or make the drug less effective. Severe reactions may require emergency medical attention. To avoid that from happening, talk to a pharmacist or health care expert and obtain the necessary drug information.
Talk about the prescribing information in detail with anyone who has proper medical education so that you can make the most of the prazosin capsules you are taking. Regardless of whether you are using a 1 mg, 2 mg, or 5 mg dose for blood pressure, BPH, or PTSD.
An allergic reaction can also occur. Take extra caution when dealing with low blood pressure, poor mental health, and serious sleep disturbance. In case of a missed dose, talk to your pharmacist. They can advise you on the best course of action to take with this medication.
Another option is to use the Cerner Multum nutraceutical, herbal, and drug database. This is a leading industry resource meant to help people use medicines safely.
Get Your FREE PSA Lowering Diet Plan!
Naturally lower PSA levels
Reduce nighttime trips to the bathroom
Enjoy better bladder control and urine flow
Prazosin warnings
Loss of consciousness warning: Prazosin lowers your blood pressure which could lead to fainting, passing out, or loss of consciousness. This can occur within 30 to 90 minutes of your first prazosin dose. This can also happen if you increase your dose of prazosin too quickly, or if you start taking another blood pressure-lowering medication.
Prolonged erections warning: Prazosin may cause priapism, which is a persistent and painful penile erection. Priapism is a urologic emergency that can lead to permanent erectile dysfunction. Call your doctor or seek emergency medical help if your erection lasts more than four hours.
Intraoperative floppy iris syndrome warning: If you have an upcoming cataract surgery, taking prazosin can increase your risk of intraoperative floppy iris syndrome (IFIS). Inform your eye doctor of the medication you're taking and they can discuss your options with you.
Can you overdose on prazosin?
Yes, you can overdose on prazosin. An overdose can happen when a patient takes too much of the medication, which can be accidental or intentional.
Common prazosin overdose symptoms include:
Dizziness
Drowsiness
Lightheadedness
Decreased reflexes
Fainting
Natural alternatives to prazosin
Many people are interested in natural alternatives to prazosin. They want to skip the side effects with other solutions that create similar results. Although natural alternatives are very unlikely to cause serious side effects, they can't replace conventional medication. They can, however, offer some benefits.
For blood pressure, many spices and herbs can help. For hypotension, beetroot juice can come in handy. While for spiking blood pressure basil, parsley, garlic, thyme, and ginger can make a world of difference.
For BPH, saw palmetto, ryegrass, pygeum, and beta-sitosterol are highly praised for their beneficial properties. They are the most widely used supplements for alleviating the symptoms of this condition, which have shown to offer particular promise.
Conclusion
Prazosin is a versatile medication with a number of uses. Recently, many studies have inspected the beneficial properties of this drug in controlling blood pressure, BPH problems, and nightmares associated with PTSD.
But, just like any similar product on the market, it too carries a risk in the form of adverse events and drug interactions. Also, patients with hypotension and other medical issues will need to consult an expert before taking it.
Natural alternatives are available, but they can't replace conventional medication. If you do want to use natural products, talk to a specialist. It's crucial to take the necessary precautions and keep your health on the right track.
Explore More