Viagra is a medication for erectile dysfunction.
Just like any other popular product on the market, it comes with many misconceptions.
Some of the most popular rumors are that Viagra makes your penis bigger, and people want to know how many inches Viagra can add.
So, does sildenafil make you bigger – fact or fiction? The guide below can answer all your queries.
What is Viagra?
Viagra (sildenafil) is a medication for managing ED and pulmonary arterial hypertension. This prescription erectile dysfunction drug belongs in the class of PDE5 inhibitors.
The active ingredient in Viagra, sildenafil citrate, helps tackle the enzymes connected with muscle contraction in the penis.
The goal of the main ingredient in Viagra is to amplify blood flow to help the penis get and maintain a fuller erection.
Viagra improves the muscle relaxant effect of nitric oxide, causing a modest reduction in blood pressure.
By helping the muscles and arteries relax, more blood gets to the penis. With sexual stimulation and arousal, the penis fills with blood and stays erect.
This prescription medication can cause side effects, such as upset stomach, flushing, headaches, nausea, dizziness, increased heartbeat, etc. In some users, Viagra can cause temporary color vision changes.
The question is, does Viagra make you bigger than normal?
Get Your FREE Erectile Dysfunction Guide
Eleven most important herbs to improve erections
Natural lifestyle changes to reverse erectile dysfunction
Developed exclusively by our medical doctor
Does Viagra make your penis bigger?
Does Viagra make you bigger? Technically, Viagra increases the penis size temporarily as it increases circulation, which allows the penis to get hard.
The more blood flows, the bigger the penis can get. But, this is the same size the penis has always been – but hard instead of flaccid. An erect penis is bigger than a flaccid one.
The drug sildenafil forces the blood to flow into the penis so the organ expands and creates an erection hard enough for penetration.
So, how much bigger does Viagra make you? Viagra only makes the penis as big as how much blood flow the organ can handle.
Simply put, Viagra won't force more blood into the penis and make it larger than it normally would be. A Viagra hard-on doesn't permanently increase the penis length beyond its natural size. But it can help the organ achieve its full potential.
Does Viagra make you harder?
Prescription drugs like Viagra help manage the erection process due to sexual dysfunction. ED meds increase circulation into the erectile, soft tissue, and blood vessels of the penis.
Sildenafil citrate makes it easier to get a harder erection, which can enhance the sexual experience.
According to a study, an increase in sildenafil dose from 50 mg to 100 mg was linked with an increased proportion of fully rigid and completely hard erections.
For men who can't achieve an erection with a 50 mg dose, increasing the dosage can improve the erection hardness for satisfactory sexual performance.
But prescription products can't stimulate you sexually. The products can only help you get a hard erection after getting aroused. So, you need sexual stimulation for Viagra to work.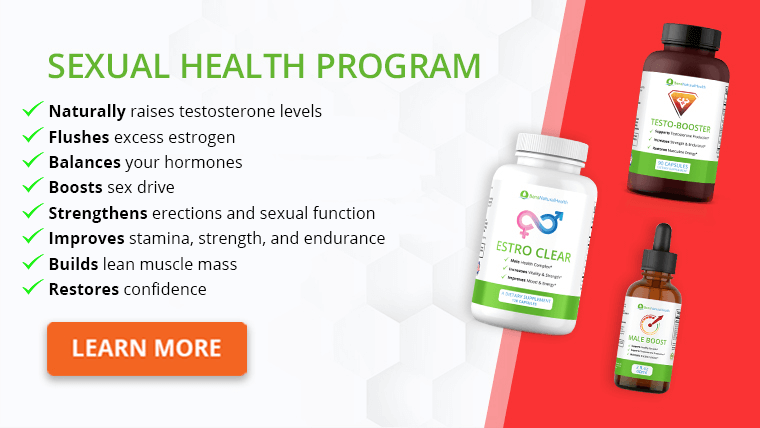 Do penis enlargement pills work?
Penis enlargement pills claim to work through a combination of medications and herbal ingredients. But most of them don't offer the necessary result.
Ginkgo biloba extract is one common ingredient in these enhancement pills. While Ginkgo Biloba can relax the vascular smooth muscles and facilitate blood flow, there is no research that says the herb can make the penis bigger.
Other popular herbal ingredients in enhancement pills are horny goat weed, maca, and yohimbine. Research indicates that these options are ineffective for getting a larger penis.
Sildenafil is also used in enlargement pills. This is an active ingredient in erectile dysfunction medicines like Viagra.
When taken in high doses, sildenafil can be dangerous. Particularly for men with heart problems and those taking blood pressure medicine.
Is it possible to make your penis bigger?
Countless men are insecure about the size of their penis – and society is mainly to blame. What many men don't realize is that the average penis size is much smaller than they think.
Based on a 2020 review, the typical length of an erect penis is 5.1 – 5.5 inches.
The truth is, a lot of men wish they had a bigger penis size. Different penis enlargement products are available. But they may or may not work and are often very uncomfortable.
Here are some of the most used techniques and products.
Vacuum pumps
The pump draws blood into the penis, causing it to swell. Studies show that after 6 months of treatment, the average penile length in 37 men increased from 7.6 cm (2.9 inches) to 7.9 cm (3.1 inches).
This is not a significant difference, but it provided psychological satisfaction in some men.
Stretching
Some men attach a stretcher to their penis, also known as a penile traction device. Penile traction therapy aims to improve girth, decrease curvature, and recover lost length. But, there is not enough evidence about its efficiency and impact.
Jelqing exercise
Jelqing is a penis exercise that involves adding pressure and pulling the penis, which might help the organ grow in girth and length.
It requires ongoing effort, as it can't grow the penis overnight. But, there is not enough data to support its effectiveness.
Surgery
Different types of surgeries might slightly increase the girth of the penis. But these are very painful procedures.
These procedures can include penis implants, tissue grafting, fat injection, and cutting the suspensory ligament. The American Urological Association considers these surgeries to be risky.
If you want to improve your sex life, consult a healthcare provider. They can give you some practical tips on how to improve blood flow to the penis in a healthy way.
They may suggest you make lifestyle changes, such as eating a healthy diet full of fruits and vegetables, walking daily, or managing your weight. Eliminating stress, depression, and anxiety can help you manage ED.
Conclusion
Does Viagra increase size? Viagra is not a magic sex pill.
Viagra can't make you bigger than your natural penis size. When you take Viagra, the penis becomes temporarily bigger because of the increased circulation.
You get a fuller erection, which makes the penis bigger than its flaccid state. However, sildenafil won't permanently increase the penis beyond its natural size.
Explore More