Pain is generally the sign of some ailments, but not essentially.
Chronic pain differs, as it may affect people for almost no reason.
In addition, chronic pain often outlives the conditions causing pain. Such pains occur due to changes in the nervous system and brain.
Those living with chronic pain also live with many comorbidities, thus requiring different treatment approaches.
Chronic pain is a significant problem affecting almost 30% or more of the population globally. Any pain is regarded as chronic if it continues to affect for more than three months.
Many people continue to live with pain if they do not take timely measures, and in such cases, pain becomes chronic.
Most people treat pain with acetaminophen/paracetamol and nonsteroidal anti-inflammatory drugs like ibuprofen.
However, there are many reasons to consider natural pain relievers. Natural painkillers are not just about safety. Natural pain relievers can help prevent any pain from becoming chronic.
The three most significant reasons to consider natural painkillers or natural pain relievers are:
Pharmacological drugs like nonsteroidal anti-inflammatory drugs (NSAIDs) cause many side effects on prolonged use and may even exacerbate chronic diseases, including gastrointestinal issues, heart conditions, and hypertension.
Studies show NSAIDs do not work in most chronic pains since such pain occurs due to many reasons like mental health issues, depression, sleep disorders, metabolic health issues, and more.
Even more worrisome is that anti-inflammatory drugs may turn acute pain into chronic pain by preventing healing processes.
Therefore, natural remedies for pain relief would be a better choice for those living with chronic pain, as they are safe for prolonged use and prevent pain from becoming chronic or transforming into intractable pain.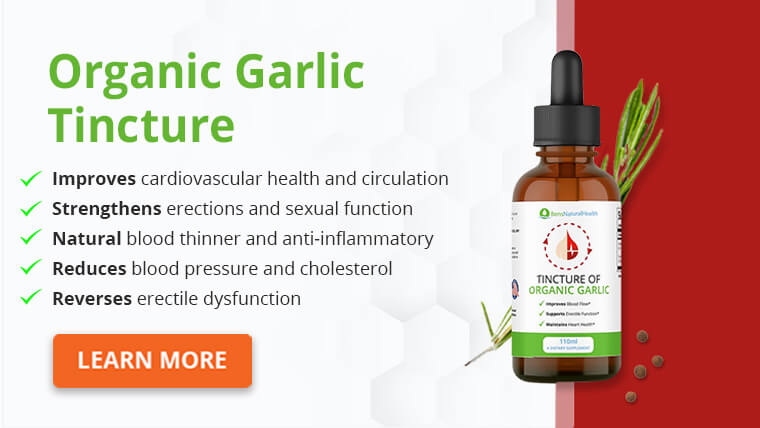 12 ways to get natural pain relief
When it comes to natural pain relief, herbals are the number one way. Below are some of the most effective and strong herbal painkillers or non-pharmacological painkillers:
Turmeric/Curcumin
This golden herb is now most commonly used to manage pain and inflammation. It is especially good for prolonged use or managing chronic pains due to its excellent safety profile.
For pain management, turmeric extract curcumin is mainly used. It is a compound responsible for its characteristic yellow color and health benefits. Tens of clinical studies show that it is suitable for managing chronic pain.
Boswellia
It is a traditional Ayurvedic remedy for a range of health conditions. It has many health benefits and is especially good for lowering inflammation and managing pain.
Thus, studies show that Boswellia is quite suitable for managing osteoarthritis-associated pain. Boswellia is also good for managing complex ailments like colitis due to its ability to reduce various inflammatory processes.
CBD
Cannabidiol (CBD) has become legal in most European nations and the US. It is especially good for managing chronic pain, anxiety, sleep disorders, lowering inflammation, and more.
It works by influencing the endocannabinoid system, and increasing the release of endorphins, thus boosting the body's natural painkillers.
CBD is safe, not psychoactive like THC, and therefore is good for prolonged use. Evidence is accumulating that it is good for chronic pain management.

Chondroitin sulphate and glucosamine
Chondroitin and glucosamine are harvested from sea-dwelling creatures like shellfish. These two are chemically related compounds that are pretty good for joint health. Chondroitin and glucosamine are the most used supplements for joint pain.
However, new studies show that they also have a role in other chronic pains due to their broader anti-inflammatory and immunomodulatory effects. For example, recent studies show that glucosamine may be good for migraine prophylaxis.
Eucalyptus essential oil
Eucalyptus oil is good for both inhalation and topical use. It is one of the most common ingredients in various natural painkiller remedies.
It helps reduce pain in multiple ways. It may reduce stress and anxiety, help counter inflammation, reduce blood pressure, and even modulate immunity. Thus, it may be good for pains of different origins, from joint pain to fibromyalgia.
Clove
Clove is not just used in culinary practices; its essential oil has long been known to humans as one of the most potent painkillers. Cloves are good both for topical use and oral intake.
Studies show that applying cloves topically may help reduce pain and inflammation. In addition, it is one of the most potent natural painkillers.
Capsaicin
This extract from chili pepper is also a potent painkiller. It appears capsaicin can bind to pain receptors to help reduce pain sensation.
However, new studies show that it may also help due to increased local blood flow, nerve stimulation, and more.
It is especially good for chronic musculoskeletal pains. It is worth knowing that capsaicin is used topically. Apart from musculoskeletal aches, it is also suitable for neuropathies.
Cold and heat application
Cold and heat therapy is readily available and is among the most commonly used pain relief methods. Generally, the cold application is good for acute pain and helps reduce inflammation.
However, heat applications like hot water bottles or a heating pad may work better in chronic pain. Heat application helps resolve chronic inflammation, increasing local blood flow and also reducing muscular spasms.
Acupuncture
Acupuncture is a complementary system with origins in China. However, now it is widely used to manage musculoskeletal pains using needles inserted in the skin.
These needles are inserted at specific places, thus stimulating nerve endings. Hence, acupuncture can help manage a range of disease conditions.
In addition, clinical studies confirm that acupuncture is good for chronic pain management.

Mindfulness
For those living with chronic pain, it is essential to understand that pain in many people outlasts the initial ailment that caused it.
Quite often, people with chronic pain are living with hyperalgesia or higher pain sensation due to brain changes.
Additionally, these are individuals living with multiple comorbidities. Studies suggest that psychological interventions like practicing mindfulness may help manage chronic pain.
Nerve stimulation
Nerves carry pain sensations from the periphery to the brain. They carry pain sensations in the form of an electric signal. This means that modulating this pain signal may help overcome pain.
Researchers are experimenting with peripheral nerve stimulation for managing various health conditions, from epilepsy to treating depression.
Studies suggest that using peripheral nerve stimulation could be one of the effective ways of pain management.
Physical therapy
Finally, physiotherapy or physical therapy is among the most effective non-pharmacological means for pain relief and rehabilitation that can help with many health conditions.
It involves using different methods like exercise, massage, stretching, and more for pain relief. It helps reduce pain and stress levels by increasing the range of motion, increasing local blood flow, stimulating local nerves, and in many other ways.
Conclusion
Chronic pain is quite common and often outlives the condition that initially caused pain in specific body parts. However, considering the complex nature of such pains, common medications often fail to help with such pains and may even cause harm. Hence, alternative pain relievers are a good way to manage such pain.
There are numerous natural, non-pharmacological means of pain relief. They are good in a way that these methods not only focus on pain relief but also on managing the root cause of chronic pain.
In addition, these methods help reduce systemic inflammation, improve mood and brain health, and help in many other ways.
Some common alternative ways to manage pain without medications are natural painkillers like various herbs, complementary medicine, acupuncture, physical therapy, nerve stimulation, practicing mindfulness, and more.
All these methods help overcome pain and are good for prolonged use, and rarely cause any side effects.
Explore More