All medication, no matter what kind and what illness they are designed to treat, will have side effects, both good and bad.
While some drugs may claim to treat and even cure your illness, if your are currently taking any prostate medication, you should always investigate the possible side effects and decide for yourself whether the good outweighs the bad.
Symptoms of BPH (Benign Prostatic Hyperplasia)
The prostate is located around the urethra and below the bladder. BPH causes enlargement of the prostate and can harm the urinary system.
It can lead to problems with urination and urinary symptoms, including:
urinary urgency, weak urine flow


pain when urinating


urinary retention


and an inability to empty the bladder properly
This is due to the enlarged prostate gland pressing down on the urinary tract and inhibiting the urine flow. Doctors will often order a PSA test to ascertain the level of antigens in the bloodstream.
Higher PSA levels may result from growth in the size of the prostate, though the origin of these increased PSA's is not always Benign Prostatic Hyperplasia.
The prescription medications designed to treat the urinary symptoms of BPH may sometimes have side effects that have a severe impact on men's general and sexual health.
Even if erectile dysfunction and pain after ejaculation are not the most common side effects, you should consider the possibility.
This is why it is imperative to discuss any possible side effects with your doctor and do your research before deciding to go ahead with any prescription medication.
Two of the most common types of medications your doctor may prescribe to help ease your BPH symptoms are alpha blockers and 5-alpha-reductase. As with any medication, not every man who takes these prostate drugs will experience adverse side effects. However, those men that do suffer some side effects find that the sexual side effects they experience can often be worse than the symptoms of BPH.
To avoid suffering these side effects yourself, you should question your doctor on possible complications, which may arise and also discuss any alternatives.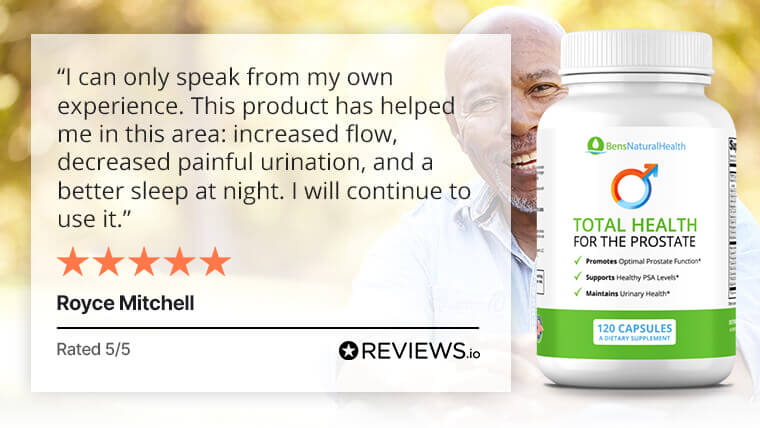 Many natural treatments have no side effects recommended to help those with BHP as well as alternative therapies to promote prostate health.
You should be well informed of all the options available to you before you make a final decision about any medication, treatment, or surgery that you might undertake.
5 side effects of prostate medication
There are a variety of possible side effects linked to prostate medication but not every man who takes the same medication will experience all or any of them.
Every patient is different; therefore, medication will affect them all in different ways.
Here is a list of 6 of some of the worst possible side effects caused by prostate and BPH medication.
1) Erectile dysfunction and other erectile problems
Several prostate and BPH drugs can cause erectile problems for the men who take them. This can be very upsetting and have a detrimental effect on patients' private lives.
These side effects can also last much longer than the patient is taking the medication for so it can have long-term complications. BPH medications that can cause erectile dysfunction are:
Proscar/ Propecia (finasteride)
Several clinical trials have looked at the problem of side effects caused by finasteride.
These studies which are discussed below reveal that sexual adverse effects occur at the rates of 2.1% to 3.8%, erectile dysfunction (ED) being the commonest followed by ejaculatory dysfunction and loss of libido.
These effects occurred early in the therapy and returned to normal on stopping or overtime on the continuous use of the drug.
Avodart (dutasteride)
A 2016 systematic review reveals that Avodart causes a multitude of adverse effects concerning sexual function. This includes erection problems, loss of libido, and reduced semen volume. Such symptoms of sexual dysfunction occur in 3.4 to 15.8% of men treated with the drug.
However, according to the most recent medical reviews by Cochrane, the higher percentage of side effects is 9%, and only when combining different prescription medications at the same time. This does not mean that we should overlook erection problems.
Jalyn (dutasteride and tamsulosin)
The most common adverse reactions reported in subjects receiving coadministered dutasteride and tamsulosin were impotence, decreased libido, breast disorders (including breast enlargement and tenderness), ejaculation disorders, and dizziness.
Ejaculation disorders occurred significantly more in subjects receiving coadministration therapy (11%) compared with those receiving dutasteride (2%) or tamsulosin (4%) as monotherapy.
Flomax (tamsulosin)
Cochrane systematic review looked at the effects of Flomax for BPH in 2003.
The analysis involved 14 studies that ranged from 1 to 6 months long. The study participants described improvements in symptoms. However, they also found 37 adverse side effects, and 63% reported some form of side effect.
The side effects of tamsulosin that were reported included erectile dysfunction, retrograde ejaculation, and reduced libido.
Another erectile problem that can be caused by both Jalyn and Flomax is priapism. This is another kind of erectile problem in which the patient suffers a painful and prolonged erection that has nothing to do with sexual intercourse and can last for hours.
This condition is classed as a medical emergency as it can cause serious long-term damage and so requires immediate medical attention.

Priapism is very infrequent, and more commonly associated with sickle cell disease. However, there's still a possibility to have it as a side effect of certain medications, including Jalyn and Flomax.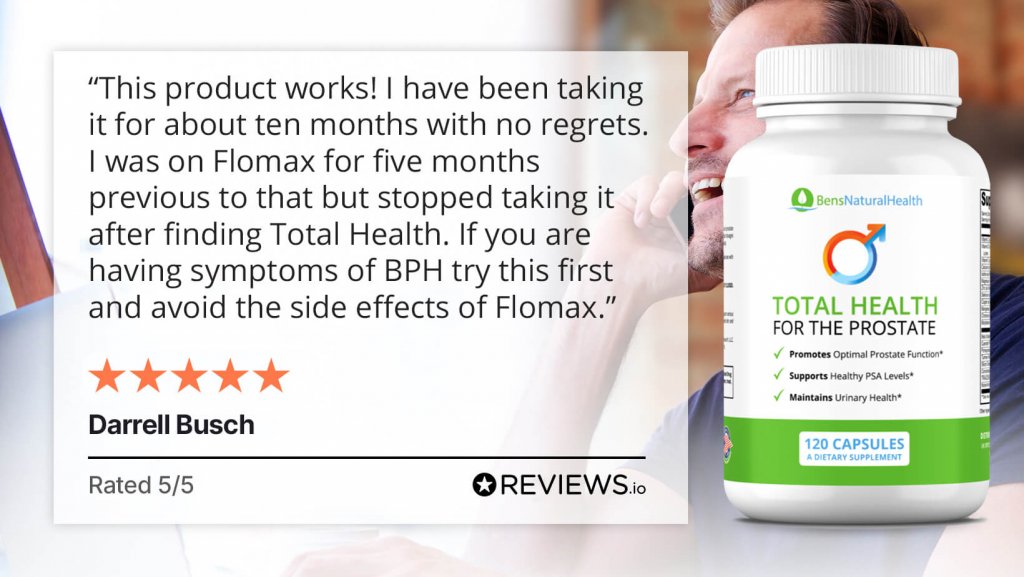 2) Ejaculation and orgasm problems
Certain drugs that are used to treat BPH and other prostate problems can cause side effects such as ejaculation problems and difficulty experiencing orgasms.
As well as causing ejaculation problems, Avodart can even lower sperm count, sperm movement, and reduce semen volume.
The drug Flomax can cause a condition called retrograde ejaculation, or dry orgasm. This is where the semen exits into the bladder rather than out of the penis.
While this has no serious medical consequences, it can be distressing and upsetting for any man who experiences it.
Retrograde ejaculation also impacts fertility, so men who want to conceive a child should be made well aware of this risk before being given the medication.
3) High-grade prostate cancer
Previous clinical trials show that Proscar prevents low-grade cancer. But most of them, including long-term follow-up studies, show consistent results. Men who are taking it are more likely to have high-grade prostate cancer.
The link between Proscar and high-grade prostate cancer was first established by the landmark Prostate Cancer Prevention Trial (PCPT) in 2013.
However, more recent research has indicated that Finasteride reduces the risk of prostate cancer. Furthermore, it does not increase the risk of prostate cancer death.
This was according to a presenter at the Annual American Urological Association Meeting in San Francisco. In the Prostate Cancer Prevention Trial, researchers randomly assigned 18,882 men to receive finasteride or placebo from 1993 to 1997. The intervention ended in 2003.
Thompson and colleagues matched participants from the Prostate Cancer Prevention Trial with records from the National Death Index (CDC-run database of death records). They reviewed the data of 300,000 people over a median follow-up of 18.4 years.
Among participants in the trial, 42 died of prostate cancer in the finasteride group compared with 56 deaths in the placebo group. From this most recent study, it seems that finasteride does not increase the risk of high- grade prostate cancer.
However, it is still worth bearing in mind the life-altering side effects that finasteride can have on your mental and physical health.
Get Your FREE PSA Lowering Diet Plan!
Naturally lower PSA levels
Reduce nighttime trips to the bathroom
Enjoy better bladder control and urine flow
4) Allergic reactions
Many medications can cause serious allergic reactions, and prostate drugs are no different.
Some of the allergic reactions associated with prostate medication include skin rashes, hives, swelling, and trouble breathing.
Some medications can also cause the tissues in the breasts and nipples to change.
5) Blood pressure changes
Some men may experience a drop in blood pressure as a side effect of taking prostate medications. This can cause spells of lightheadedness and dizziness. Some prostate meds that can cause this include terazosin, doxazosin, and tadalafil, tamsulosin and alfuzosin.
Flomax can cause dizziness, vertigo, and fainting (passing out). A significant cause for concern is severe hypotension, which has rarely been reported in clinical trials.
Alpha-blockers, especially untargeted ones such as tamsulosin, relax the smooth muscles in the heart which leads to low blood pressure. (Flomax should not be used to treat high blood pressure).
---
For more information on the damaging side effects of Flomax click here.
---
Natural remedies
Prescription drugs are often very good to improve the symptoms, but not all of them tackle the real problem. This is why doctors need to constantly check up on your health and monitor your health problems to detect when something is getting out of hand.
However, there is a scientifically proven way to restore your prostate health: Total Health for the Prostate.
It's 100% safe, natural, and side-effect free…which is precisely why doctors and Big Pharma won't tell you about it.
Except it's been used by a million men…just like you and me!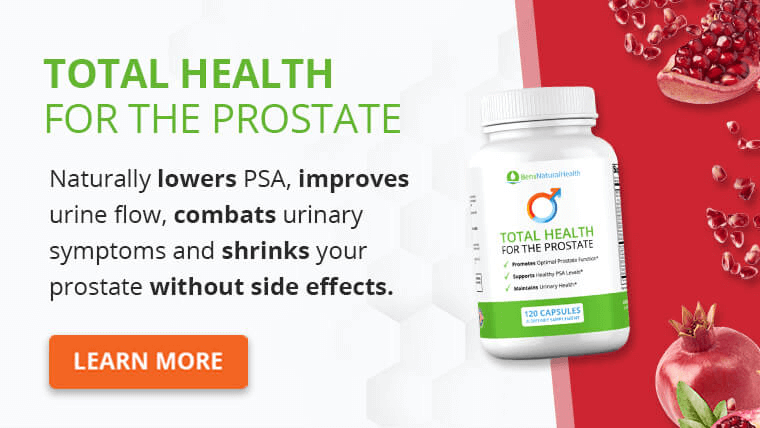 Total Health contains ingredients clinically proven to reverse BPH, lower your PSA level, and alleviate urinary symptoms, without any side effects.
Clinical trials and meta-studies show the active ingredients in Total Health have a positive impact on prostate volume, improve lower urinary tract symptoms, and decrease the risk of acute urinary retention.
To find out more about this proven natural and side-effect-free alternative, click here.
Explore More

Find out about our leading Prostate Health Supplement: Total Health for the Prostate.