Saw palmetto (Serenoa repens) is a dwarf palm tree that belongs to the family Arecaceae.
Native Americans traditionally utilized the berries of saw palmetto to treat diseases and ailments. Some research indicates that saw palmetto can help to manage aspects of male reproductive health, including prostate problems.
Research has shown that saw palmetto can slow down 5-alpha reductase. This enzyme converts testosterone into dihydrotestosterone (DHT). An androgen hormone that regulates the development of male characteristics.
The production of androgen hormones occurs in the testes, ovaries, and adrenal glands. These hormones are also responsible for the development of male characteristics in puberty.
By slowing down 5-alpha reductase, saw palmetto may reduce the effects of DHT as men get older.
In the United States alone, approximately 2.5 million men use saw palmetto extract for the treatment of benign prostatic hyperplasia (BPH).
In men, testosterone levels increase from puberty through adulthood. However, it starts to progressive decline from the age of 40 onwards, as levels of estrogen increase. This phenomenon has led to the creation of the term "andropause" to describe this decline in men.
A decreased level of the sex hormone testosterone is essential, as it is responsible for the three cardinal sexual symptoms in men:
Reduced frequency of morning erections


In order to address these symptoms, many men are prescribed with testosterone replacement therapy (TRT). The aim of TRT is to improve secondary sexual characteristics, sexual function and a sense of wellbeing. However, there are real concerns associated with the potential long-term safety of TRT.
Studies have shown that there is an increased risk of cardiovascular adverse events. These events could range from angina to a heart attack [5].
Other potential side effects of TRT include fluid retention, acne, sleep apnea, infertility and gynecomastia (the development of breast tissue) [6]. In view of this, natural therapies and dietary supplements such as saw palmetto represent an interesting option for men suffering from low testosterone.
In this article, we discuss how saw palmetto can increase testosterone levels in men.
We also discuss the safety and performance of saw palmetto concerning testosterone levels. Finally, we look at the applications of saw palmetto in other diseases commonly affecting men.
Get Your FREE PSA Lowering Diet Plan!
Naturally lower PSA levels
Reduce nighttime trips to the bathroom
Enjoy better bladder control and urine flow
How does Saw Palmetto work?
Although saw palmetto's mechanisms of actions are not yet fully understood, several hypotheses have been put forward by research groups around the world. There are six possible mechanisms of action elucidated. These are as follows:
Anti-androgenic activity


Inhibition of 5α-reductase


Inhibition of prolactin


Anti-estrogenic activity


Anti-inflammatory activity


Anti-edema activity (reduced water retention)
The specific ingredients within the mediate these effects saw palmetto dietary supplements. These include flavonoids, polyisoprenoids, and saccharides.
Saw palmetto (Serenoa repens) also contains fatty acids (e.g., lauric acid, caprylic acid, and caproic acid), long-chain alcohols, and sterols. The purified extract of saw palmetto contains 85-90% fatty acids and sterols.
It also contains an abundance of carotenoids, lipases, tannin, sugars, and fatty acids like caprylic acid, palmitic acid, oleic acid, and beta-sitosterol. These individual ingredients confer anti-oxidant and anti-inflammatory properties upon the user.
In the normal male body, testosterone is produced by the testicles. This free testosterone is then converted to an active metabolite, dihydrotestosterone (DHT).
This conversion is mediated by an enzyme known as 5α-reductase. Saw palmetto had been shown to inhibit this conversion, leading to a reduction in DHT. In that sense, saw palmetto is anti-androgenic.
However, it does not reduce testosterone levels, and in fact, does the exact opposite of that. As we shall see later, the anti-androgenic effects of saw palmetto (as regards DHT) are beneficial for diseases that affect men.
One study in 1998 found that saw palmetto extract resulted in a significant decrease in DHT and an increase in testosterone in men with a BPH [7]. Another randomized controlled trial in 2001 found that saw palmetto reduced DHT levels by 32% [8].
Saw Palmetto & Testosterone
The above figure demonstrates the relationship between saw palmetto and testosterone. Regulating testosterone levels can impact several aspects of health. Although saw palmetto does not directly interact with testosterone; it inhibits a crucial enzyme in its metabolic pathway.
Saw palmetto directly inhibits 5α-reductase. 5α-reductase is an enzyme that catalyzes the conversion of testosterone into DHT. Because of this inhibition, there is a theoretically higher level of testosterone as less of it is converted into DHT.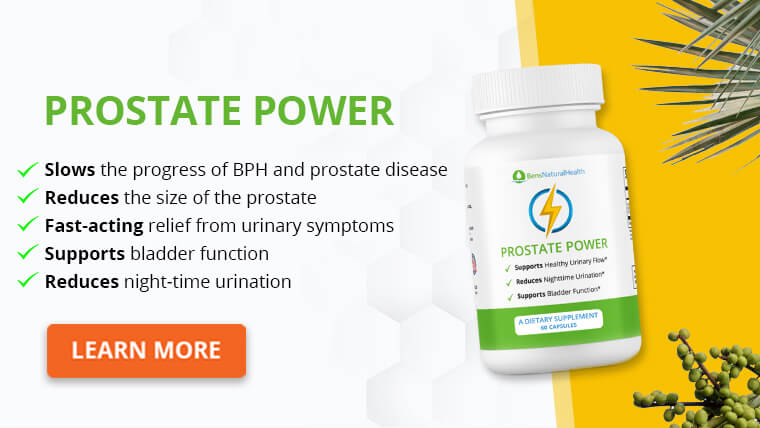 Saw Palmetto & Libido
5α-reductase inhibitors such as finasteride and dutasteride are used today for the treatment of diseases that are borne out of an increased DHT level. These include benign prostatic hyperplasia (BPH) as well as pattern hair loss in men and women (alopecia areata).
Although 5α-reductase inhibitors represent the standard of care for these diseases, they are not without their side effects. These include:
Erectile dysfunction


Reduced ejaculation


These side effects can be devastating to men and their loved ones. Saw palmetto is a natural remedy that works in the same manner as these pharmaceutical 5α-reductase inhibitors. But without the side effects mentioned.
This herbal supplement can be used for the treatment of an enlarged prostate gland or male pattern baldness, without causing a decrease in libido and erectile dysfunction.
Further benefits of Saw Palmetto
Saw palmetto has a plethora of benefits that arise from its inhibition of 5α-reductase and improvement of testosterone levels. The extensive list of benefits of saw palmetto is as follows [9]:
Saw palmetto had been extensively studied for the past three decades by various research groups around the world. So far, no significant adverse effects have been reported from its use in clinical trials. In contrast, drugs such as finasteride and dutasteride, which are routinely prescribed to men, are associated with several side effects.
One recent multi-centered open clinical study on 165 patients with benign prostatic hyperplasia, found that saw palmetto was extremely safe. The other findings of the study were as follows [10]:
Compared with baseline the International Prostate Symptom Scores improved after just 6 weeks of medication.


Compared with baseline, the Quality of Life scores improved after just 6 weeks of medication.


Compared with baseline, the urinary flow rate improved after 12 weeks of medication.


Only 1 case of mild stomach-ache occurred.


One systematic review found that saw palmetto produces similar improvement in urinary tract symptoms and urinary flow to finasteride Proscar! Yet, saw palmetto was associated with fewer adverse treatment events [11].


Prostate cancer is one of the cancers that exclusively affects men and can be clinically silent until it becomes extensive. Several studies have shown palmetto's promise in inhibiting the growth of prostate cancer cells. Indeed, saw palmetto extract inhibits cell growth and expression of cancer-inducing proteins. Saw palmetto extract has also been shown to induce the growth arrest and death of prostate cancer cells [12, 13]. Taken together, these findings suggest that saw palmetto is extremely beneficial for prostate health.


Saw palmetto is often used to balance hormone levels and combat male pattern baldness. This is because saw palmetto also decreases the uptake of DHT by the hair follicles, and decreases the binding of DHT to androgenetic receptors. A small 2014 study of 25 men showed positive results when men used topical saw palmetto and 10-percent trichogen as a treatment. The study showed an 11.9 percent hair count increase after 4 months.
One recent study in 2018 substantiated these claims with the following landmark findings [14]:
Saw palmetto extract promoted hair regeneration by triggering follicle growth.


This extract decreased the inflammation response in hair follicles.


Saw palmetto extract improved hair repair by activating specific signaling pathways.

Saw palmetto is also useful for the treatment of erectile dysfunction. One study in 2013 found that saw palmetto resulted in the following [15]:
Significant increase in the relaxant response in the corpus cavernosum (spongy penile tissue).


Increased activity of phosphodiesterase-5 in the corpus cavernosum tissues.


Together, these mechanisms of action lead to a more potent release of nitric oxide in the tissues of the penis, as well as the increased filling of blood. Nitric oxide is important for the dilation of the blood vessels within the penis. The effects of saw palmetto are synergistic. One 2013 study found that saw palmetto not only improved symptoms of an enlarged prostate but also improved sexual function [16].


Improvement in Sexual Function Inventory scores after just 8 weeks of medication.


Confirmed relationship between improved BPH symptoms and reduced sexual dysfunction.
Safety of Saw Palmetto
The safety of saw palmetto has been studied in both animals and humans. One study found no cancer-stimulating effects in rats and dogs, which were medicated for 6 months. Another more recent study looked at 370 patients and randomized them to three escalating doses to saw palmetto.
There were no significant differences in the rates of adverse events, and no dose-dependent phenomena were observed.
In conclusion, saw palmetto showed no evidence of toxicity at doses which were up to 3 times the usual prescribed dose, over an extended period of 18 months [17].
Nevertheless, we advise discussing the use of saw palmetto supplements with your physician. This is because of some uncommon, but mild side-effects which can be associated with the ingestion of saw palmetto:
However, these side-effects are usually alleviated by taking saw palmetto after food, rather than before.
Prostate Power
Prostate Power contains 320mg of saw palmetto extract per day, which we source from the world's best Saw Palmetto supplier – Valensa.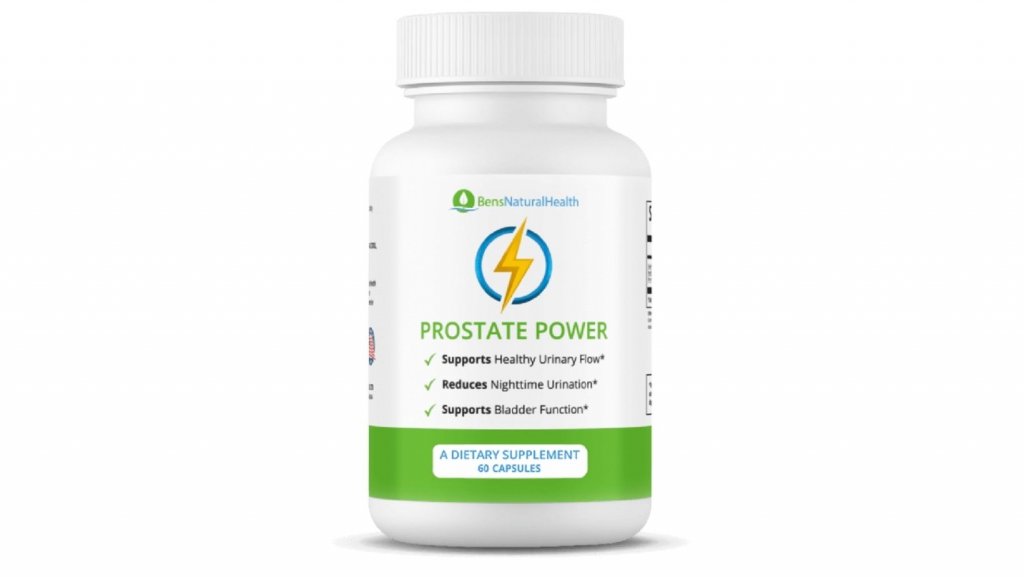 Valensa's Saw Palmetto is the industry standard for quality. Every year they collect their ripe saw palmetto berries in the wild and dry them at their facility located in Florida.
They then test the extract for its ability to inhibit 5-alpha reductase. Saw palmetto only grows in the Southeastern portion of the USA and is harvested primarily in Florida, USA.
Our Prostate Power uses a patented Supercritical CO2 Deep Extraction Technology to create high purity, high potency Saw Palmetto extract.
This, therefore, makes it faster acting and more effective than any other prostate health supplement in the world.
Find out more about Prostate Power.
Why Choose Ben's Natural Health Supplements?
At Ben's Natural Health, our motto is to combine holistic healing with modern science.
Ben's Natural Health is the world's first high-quality, all-natural, scientifically proven clinical supplement company.
Our supplements are effective, natural and 100% side effect free.
Moreover, at Ben's Natural Health, we have four rules for all our supplements:
We only use the highest quality ingredients
We only use them if they have been proven to work in independent, peer-reviewed double-blind studies
With all our supplements, we find a way to get every ingredient into a single bottle
We always formulate them in clinically significant doses of the most bioavailable form
We pride ourselves on offering excellent customer service. We offer a free health consultation where you can ask questions and receive tailored advice from our expert health consultants.
Conclusion
Saw palmetto is a naturally occurring, safe, and well-tolerated remedy for problems that develop in a man's later life.
Saw palmetto works to improve serum testosterone levels and reduce DHT. This results in better energy and overall wellbeing, increased sexual function, a reduction in enlarged prostate glands, and better hair growth.
Saw palmetto is extremely safe for consumption and has a much better side-effect profile than currently prescribed medications.