With their reputation for causing bad breath, onions are generally not seen as the most romantic of foods.
However, these humble vegetables come with loads of sexual benefits. They also have several other health benefits too.
If you're looking for an aphrodisiac that is easily accessible and easy to add to various dishes, onions may be your best bet.
In this article, we tell you everything you need to know about the benefits of onions sexually.
We also discuss nutritional facts and give you some tips on how to add onions to your diet.
What are onions?
Onions are a popular vegetable used for cooking in various cuisines across the globe. Botanically known as Allium cepa, onions are root vegetables that grow underground. They are closely related to garlic, chives, leeks, and scallions.
They are fleshy, round bulbs covered by layers of special skin. The leaves become dry and brownish over time and envelope the inner fleshy bulb.
There are many varieties, including the red (or purple) onion, the white onion, and the brown (or yellow) onion.
These varieties have subtle differences in terms of appearance and flavor when cooked.
For instance, red onions have a sharp, strong flavor. The yellow ones give a beautiful dark brown color when caramelized. And the white onions have a sweet flavor when sautéed.
Onions have a characteristic, strong smell due to their high sulfur content. While the smell is not pleasant, these sulfur compounds are highly beneficial.
Onions are also loaded with many other beneficial nutrients, which results in them having tons of health benefits.
We discuss a few of these health benefits below:
Lower blood sugar: Onions contain various compounds, such as flavonoids and sulfur compounds, which may help to regulate blood sugar in people who have diabetes and pre-diabetes.
Lower risk of getting cancer: Research has shown that there is a decrease in the risk of getting certain cancers (colorectal cancer, ovarian tumors, and cancer of the throat) with moderate consumption of onions.
Anti-inflammatory properties: Onions contain flavonoid antioxidants such as quercetin that fight inflammation and damage of tissues by free radicals.
Aid in digestion: Onions contain fiber and prebiotics, which promote gut health and aid with digestion.
Promote hair growth: Onions are rich in sulfur, which can help support hair growth and prevent hair loss.
Improve sexual health: Onions have various properties that contribute to improved sexual health. We talk more about the specific benefits of onions sexually later.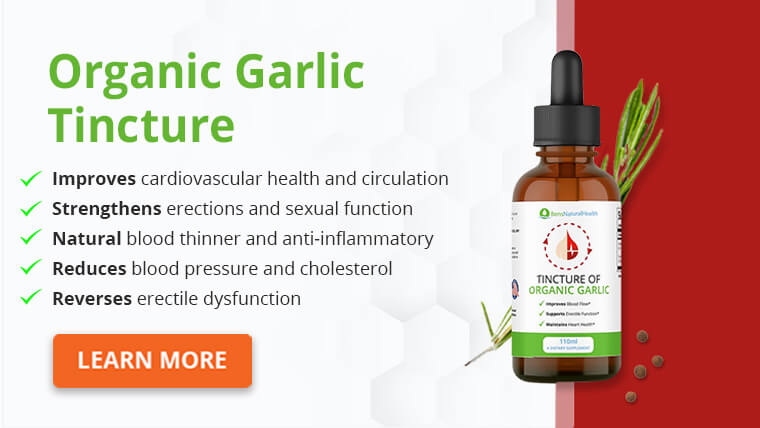 Nutrition facts
Onions are nutritious vegetables with a high water content (about 89% water). They are low in calories, protein, and fat.
The carbohydrates in onions mainly consist of glucose, fructose, and a soluble fiber known as fructan.
Fructan provides food for the good bacteria in your gut, which leads to a decrease in inflammation, improved gut health, and a decreased chance of developing colon cancer.
Onions contain a good amount of vitamins and minerals. These include vitamin C, vitamin B9 (folate), vitamin B6, and potassium.
There are also antioxidants (flavonoids like quercetin) and a couple of sulfur compounds found in onions.
Here is a table showing the nutritional content of 100 grams of onions, according to the U.S. Department of Agriculture (USDA):
| | |
| --- | --- |
| Nutrient | Quantity |
| Calories | 40 kilocalories (kcal) |
| Carbohydrates | 9.3 grams (g) |
| Fiber | 1.7g |
| Sugar | 4.2g |
| Protein | 1.1g |
| Fats | 0.1g |
| Vitamin B1 (Thiamine) | 0.046 milligrams (mg) |
| Vitamin B2 (Riboflavin) | 0.027mg |
| Vitamin B3 (Niacin) | 0.116mg |
| Vitamin B5 (Pantothenic acid) | 0.123mg |
| Vitamin B6 (pyridoxine) | 0.12mg |
| Vitamin B9 (Folate) | 19 micrograms (mcg) |
| Vitamin C | 7.4mg |
| Calcium | 23mg |
| Iron | 0.21mg |
| Potassium | 146mg |
| Zinc | 0.17mg |
| Magnesium | 10mg |
| Manganese | 0.129mg |
| Phosphorus | 29mg |
| Sulfur | 50mg |
| Water | 89.11g |
Benefits of onions sexually
There are many ways in which onions can benefit both men and women sexually. Because of their rich supply of nutrients, including onions in your diet can help support sexual health by improving your overall health.
Also, they can help manage/prevent metabolic conditions (e.g., diabetes) that may negatively affect sexual health.
Here are some more specific ways in which onions can help improve your sex life:
1) Treatment of erectile dysfunction (ED)
Onions may be used as a natural remedy for erectile dysfunction, a condition in which a man cannot achieve and/or sustain an erection leading to difficulties in having penetrative sex.
This could be the result of factors such as stress, anxiety, certain medications, or ailments like type 2 diabetes and high blood pressure.
Onions are rich in folate, which is important for the production of blood cells. They are also good sources of vitamin K which helps to prevent blood clots.
These effects, plus its anti-oxidant properties, may help improve blood flow to the penis and combat ED.
A recent study was done on rats that were receiving dutasteride. Dutasteride is a drug used to treat benign prostatic hyperplasia (BPH), and sexual dysfunction is one of its possible side effects.
The study revealed that administering onion juice improved erectile function in these rats.
Get Your FREE Erectile Dysfunction Guide
Eleven most important herbs to improve erections
Natural lifestyle changes to reverse erectile dysfunction
Developed exclusively by our medical doctor
2) Increase in testosterone production
Testosterone is the main sex hormone in males. It has a number of important roles, including regulating libido and sperm production.
Several studies have shown that onions stimulate the production of testosterone, which can boost sexual drive, increase sperm count and promote fertility in men.
3) Enhanced sexual drive in men and women
Onion is believed to be an aphrodisiac that can stimulate sexual desire, increase pleasure, and boost sexual stamina in both men and women.
How to get onions in your diet
Onions are widely available vegetables that you can get at your local grocery store. There are several ways to add them to your diet.
The best part is they work however you choose to use them. Here are a few ideas:
You can have them raw as part of a salad and serve them as an accompaniment to a main dish to get a well-balanced meal.
If you don't like eating raw onions, you can choose one of the many ways to cook them, e.g., frying, sautéing, baking, or grilling.
Use chopped onions as a base for stews, stocks, or soups.
Use onions as an ingredient for seasoning proteins like chicken, meat, and fish during preparation.
Blend a mixture of onions, olive oil, vinegar, and some herbs to use as a delicious and healthy salad dressing.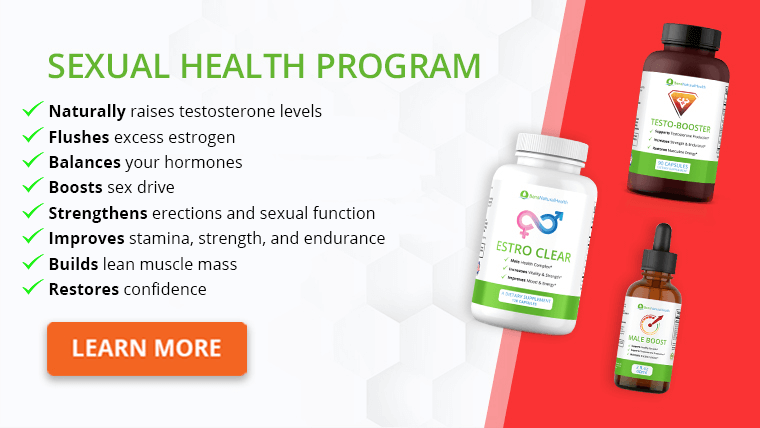 Potential downsides of eating onions
Despite the many benefits, there are a few downsides of eating and preparing onions that you should be aware of:
1) Worsens irritable bowel syndrome symptoms
Irritable syndrome (IBS) is a chronic digestive condition that causes symptoms such as abdominal pain and cramping, bloating, passage of gas, constipation, and diarrhea.
If you have IBS, changing your dietary style is a key factor in managing symptoms.
You should avoid foods that contain 'fermentable oligo-, di-, monosaccharides and polyols' (FODMAP).
Onions have a high level of FODMAP and should be avoided if you have a diagnosis of IBS.
2) May trigger allergies and intolerance
Allergies to onions are not so common. However, some people can have allergic reactions from smelling, touching, or eating raw or cooked onions.
Allergies occur because the immune system identifies the onion (or something in it) as dangerous and reacts to it.
People who are allergic to onions are usually allergic to other members of the Allium genus, such as garlic and shallots.
Symptoms of onion allergy include:
Rash (hives), which can occur anywhere on your body
Itching
Nasal congestion
A swollen face which may include the tongue and lips
Nausea
Vomiting
Diarrhea
Abdominal pain
3) May cause irritation of the eyes
If you have cut or chopped onions before, then you have most likely experienced the infamous burning sensation and tears.
When an onion is cut, it releases a gas called lachrymatory factor.
This causes a stinging sensation in the eyes leading to tearing and watery eyes. It may also cause a burning sensation in the mouth when you eat raw onions.
4) Not safe for pets
Onions can be dangerous for pets like cats, dogs, monkeys, and horses. This is because they contain sulfides and sulfoxides, which can cause anemia in these animals.
If you have a pet, avoid feeding it with food that contains onions.
5) Causes bad breath
Onions have a distinctive bad smell when eaten, especially in their raw form. This is a result of the sulfur compounds they contain.
The unpleasant smell, which can remain for several hours, discourages many people from eating them. The good thing is, there are ways around it.
Try brushing and flossing after a meal with onion. This significantly reduces the amount of bacteria in your mouth and gets rid of bad breath. You can also rinse your mouth with mouthwash or use a tongue scraper.
6) May trigger heartburn
Onions can stimulate the production of stomach acid and increase the time that food remains in the stomach leading to acid reflux and heartburn. Cooking onions may help to reduce these symptoms.
7) May have some drug interactions
Onions have been found to have an anticoagulant effect. This means that they may help prevent the formation of clots.
This might be a problem if you are taking anticoagulant medications like warfarin.
Further studies are needed to ascertain the quantity of onions that can pose a risk of bleeding, but it is important to be aware of this possible side effect if you are on blood thinners.
Conclusion
Onions are widely known vegetables that are cultivated and used in most parts of the world. They are closely related to garlic, and they both contain similar chemicals, such as sulfur which gives them their characteristic pungent smell.
Aside from their numerous uses in the kitchen, onions have several non-culinary benefits. They include helping to lower blood sugar, aiding digestion, lowering the risk of developing certain cancers, and helping to enhance libido in men and women.
Explore More