If you're thinking, 'I have no sex drive and it's ruining my relationship", "I have no sex drive and my husband is mad", or your wife has no sex drive and you want to learn what to do, this blog is for you.
Are you in a relationship but have no interest in having sex with your partner?
Do you feel tired and sad most of the time?
Do you find every excuse to avoid sex with your significant other?
If your answer to one or all of these questions is "yes," you may be battling with a low sex drive.
Sex is often a very important aspect of romantic relationships.
It is both an emotional and physical means for partners to connect with each other.
For many couples, one partner having a low sex drive can lead to relationship problems. It can lead to feelings of rejection, low self-esteem, and resentment.
The good news is, most of the time, sex drive can be boosted with a few simple steps.
Read on to learn more about low sex drive, its possible causes, and remedies that can help you get the fire of passion burning in your relationship once again.
What is a low sex drive?
Sex drive refers to a person's desire to engage in sexual activity. A low sex drive, also known as low libido, refers to a decrease in sexual desire, which can result in decreased sexual activity.
Libido naturally varies among people. A "normal" libido and what's considered "low" hugely depend on a person's preferences. Some people have the urge to have sex every day, while others feel perfectly satisfied with having sex once a year.
Libido is affected by biological, social, and psychological factors. It is not something that remains constant.
On some days, you may feel like you could burst with sexual desire, and on others, sex does not even cross your mind. It can also fluctuate as you age or as your life's circumstances change.
These fluctuations are perfectly normal for both men and women. However, when a drop in libido lasts for a long time (several months), it may be a sign that you have an underlying health issue.
Many individuals with low sex drive feel like they are alone in their struggle. This is far from the truth.
A study conducted in 2017 found that 34% of women and 17% of men reported having no interest in sex whatsoever.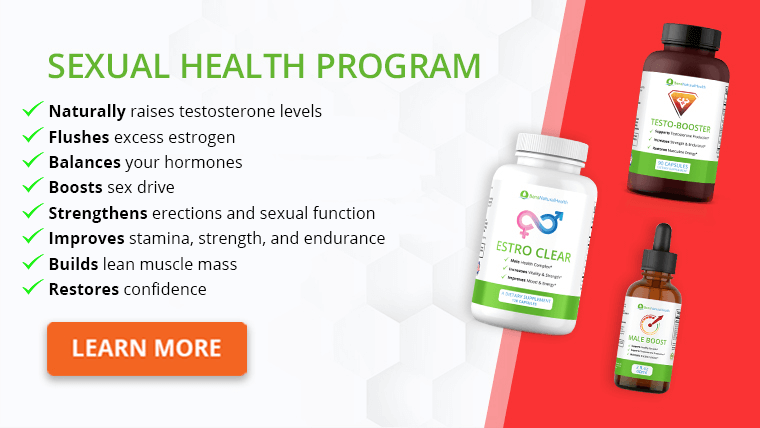 Why you have a low sex drive
Sexual desire is influenced by a complex interplay of many factors, including emotional and physical well-being, lifestyle, beliefs, and experiences.
Facing problems in any of these areas can affect your desire for sex.
Below we discuss some of the most common causes of a low sexual drive:
Physical causes
Physical problems such as pain during sex, failure to orgasm, and erectile dysfunction (the inability to sustain an erection long enough to have satisfactory sex) can reduce your desire for sex.
These problems may cause you to experience anxiety around sex, thereby leading to conflicts and tensions between you and your partner.
Other physical causes include:
Chronic illnesses
If you are not feeling well because of the effects of a long-standing health condition, sex may be low on your list of priorities.
Chronic illnesses that can adversely affect libido include high blood pressure, diabetes, high cholesterol, obesity, arthritis, cancer, coronary artery disease, and heart, kidney, and liver failure, to name a few.
Medications
Certain medications are known to decrease libido. They include corticosteroids, antidepressants, anabolic steroids, high blood pressure medications like thiazide diuretics and beta blockers, opioids like morphine and oxycodone, hormones used to treat prostate cancer, and chemotherapy and radiation treatment for cancer.
Lifestyle
Heavy alcohol drinking can negatively affect your sex drive. The same can be said about the use of drugs like marijuana and tobacco. Smoking also reduces blood flow which may affect arousal.
Exercise also plays a role, as too little or too much exercise can contribute to a low sex drive. Little to no exercise can lead to health problems that affect arousal and sexual desire.
However, over-exercising has been shown to negatively affect sexual health. One study showed an association between high intensity and lengthy endurance training with decreased libido scores in men.
Hormonal changes
Changes in your hormone levels can affect your sex drive. These changes can occur during:
Pregnancy and breastfeeding
The hormonal changes that occur during pregnancy, after childbirth, and while breastfeeding can cause your sexual drive to be lower.
Menopause
The levels of estrogen and testosterone fall during the period of menopause. This fall in hormones can cause menopausal and postmenopausal women to feel less interested in sex.
A fall in estrogen levels can also cause a lower blood supply to the vagina and result in vaginal dryness.
Dryness in the vagina causes painful and uncomfortable sex, which can further reduce sexual desire.

Aging
For several reasons, libido tends to decrease with age in both men and women. One study showed that there is decreased sexual function in men as they grow older.
As with estrogen, decreased testosterone is a normal part of aging, and a remarkable decrease in testosterone levels can lead to reduced libido in men.
Psychological causes
Your state of mind and mental well-being can affect your sexual desire. Some of the psychological causes of low sex drive include:
Depression
Individuals suffering from depression experience changes in all parts of their lives. They undergo a reduced or complete lack of interest in tasks or activities which they once found enjoyable, including sex. Some antidepressant medications can also cause a low sex drive.
Low self-esteem
Self-esteem can be defined as the general opinion a person has about themselves. In addition to poor body image and low confidence, having low self-esteem can negatively affect your well-being and emotional health.
Feeling unattractive or undesirable can affect your sexual encounters and might make you avoid sex altogether.
Low self-esteem can also lead to anxiety about sexual performance, which may cause issues like erectile dysfunction, reduced sexual desire, and an inability to reach orgasm.
Stress
Your sexual desire may decrease if you are going through periods of high pressure. This is because stress can disrupt your hormone levels.
Relationship issues
Emotional closeness is an important precursor to sexual intimacy. This is why problems in your relationship can be a major cause of low sex drive.
Relationship issues that may lead to decreased interest in sex include a lack of connection with your partner, trust issues, unresolved conflicts or fights, and poor communication of sexual needs and preferences.
Treatment for low sex drive
The treatment for low sex drive depends on the cause. Advice from your healthcare provider can range from a change in your general attitude towards sex to being referred for specialist management.
Below we discuss some of the treatment options:
Medication change
If you suspect that your sexual drive is low because of a medication you are taking, talk to your doctor about it.
Most of the time, there are lots of other drug options that your doctor can switch you to.
Never stop taking medications without the advice of your healthcare provider. The consequences of doing that may be worse than a decreased libido, and the untreated disease itself may affect your libido even more than the drug.
Stress management
Stress is an inevitable part of life. We all go through tough times like having difficulties at work, taking care of young children, or struggling with finances. But, to avoid the adverse effects of stress, you must learn to manage it.
Stress management involves using specific techniques to improve how you respond to stressful situations. These include meditation, breathing exercises, journaling, and other forms of self-care.
Hormone therapy
Hormone therapy can raise your hormone levels and relieve the symptoms of low sex drive caused by menopause in women and low testosterone levels in men.
The two main types of hormone therapy for women are estrogen therapy and estrogen-progesterone/progestin hormone therapy.
For men, testosterone replacement therapy is used, and it comes in different forms, including creams, pills, patches, and injections.
Individual psychotherapy
Psychotherapy is a term used to describe a variety of treatment techniques that are aimed at helping people identify and change unhealthy thoughts, emotions, and behaviors.
Addressing mental health conditions like depression with a mental health professional can help you alleviate the low sex drive caused by these conditions.
Couples therapy
If relationship issues are the root cause of your low sex drive, you and your partner can have therapy sessions as a couple.
These can help improve the overall quality of your relationship, teach you ways to increase intimacy, and help you resolve your relationship problems.
Sex therapy
Sex therapists are qualified doctors, psychologists, or healthcare professionals who have specialized training in helping people with sex-related problems, including low sexual desire.
If your low libido is not caused by a medical condition or by relationship issues, sex therapy may just be what you and your partner need.
Get Your FREE Erectile Dysfunction Guide
Eleven most important herbs to improve erections
Natural lifestyle changes to reverse erectile dysfunction
Developed exclusively by our medical doctor
Different sex drives in relationships
Individuals in a relationship may differ in how much sex they want. Sexual interdependence dilemma is the general term for these situations in which one person's sexual needs don't match with those of their partner.
A mismatched sex drive is the most common type of sexual interdependence disorder.
It is important to know that these situations are common, and they may lead to difficulties in the relationship if the couple doesn't learn to manage these differences.
Partners with high sex drives who constantly encounter rejection from their partners may develop resentment towards their partners and low self-esteem. You may feel like he doesn't want you sexually anymore.
On the other hand, partners with low sex drive may experience guilt, pressure and feel overwhelmed.
A 2015 study suggested that sex drive discrepancy negatively affects relational and sexual satisfaction. These outcomes may be more marked in long-term relationships as compared to short-term ones.
The overall satisfaction you experience while in a relationship may be linked to sexual satisfaction.
While high sexual satisfaction contributes to 15-20% of overall relationship satisfaction, low sexual satisfaction contributes to 50-70% of overall satisfaction.
How to stop low sex drive from ruining your relationship
It is normal to feel like having no sex drive is ruining your relationship.
You should keep in mind that, at some point, all couples experience mismatched libidos. There are points where one of you will have a higher sex drive than the other, where your preferences and body will change.
Here are some tips you can try to prevent your sex drive from ruining your relationship:
Communication and education
The very first step is to communicate. Speak freely with your partner about how you feel and what you're going through.
Communication will not only help combat feelings of rejection and resentment, but it will also help you feel closer to each other.
In addition to having an open dialogue with your partner, it is important to get educated. Education about sex, sexual responses, and sexual behaviors may help you overcome anxieties linked to sexual function and could help you get through many barriers to a healthy sex life.
Be understanding
Try to understand your partner, even if you can't fully relate to their experience or situation. Showing empathy through listening, validation, and withholding judgment can help you go through the mismatch together.
Creating a safe space where you and your partner can talk things out openly without being defensive or critical can help rekindle your spark.
Make intimacy a priority
Schedule intimacy into your calendar to remind you of how important it is. Like your other appointments, make it a priority.
You don't necessarily need to schedule sex, as that could take away the spontaneity of it. You could schedule other intimate acts like a date night, exploration time, and massages.
I have no sex drive and my husband is mad
Going from not being able to keep your hands off your husband to having no urge to be close to him can leave him feeling angry, rejected, and unloved. If you are going through this with your husband, here are some tips that may help:
Don't look for a solution outside your marriage
Infidelity won't make things better, as you'll quickly realize that it is not the solution to your problems. Your effort should be directed at fixing the low sex drive issue within your marriage.
Talk about it
Always remember the importance of open communication. Ignoring the issue won't automatically make it go away.
Maybe you recently had a baby, and your hormones are all over the place. Plus, taking care of the baby could leave you exhausted.
Talk to your husband about the situation so that he understands what you're going through, and you can work towards a solution together.
Try understanding your husband
Ask him how he honestly feels about the situation. Rather than fight with him, try to understand his point of view. You may be surprised to find that his disappointment at your low libido is coming from his insecurities.
He may think himself unattractive, or that his performance in bed isn't good enough, or that you stopped loving him altogether.
Understanding is vital in gaining solid ground and solving the problem together.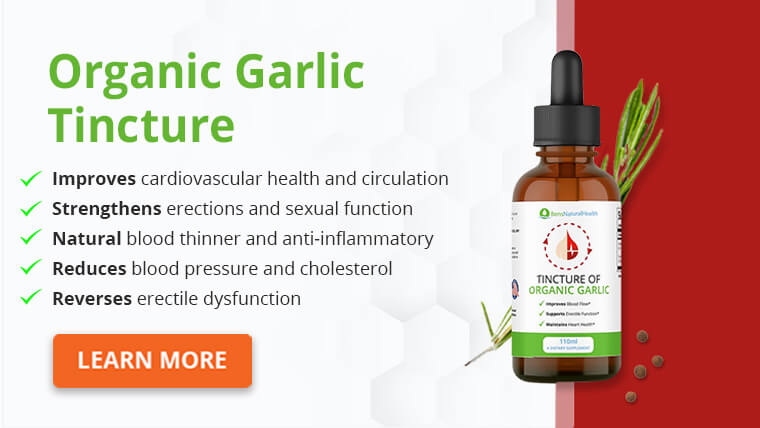 My wife has no sex drive, what can I do?
Your partner having a low sex drive that does not align with yours can be a frustrating experience.
Here are some tips that can help you rekindle the sexual spark:
Don't play the blame game
You may both be tempted to do this, but this act can be fatal to your marriage. Your wife's low sex drive is not her fault, so avoid accusing her.
Starting with the blame game would only lead to pointless arguments. You have to remember that it's you two against the problem and not against each other. Focus your energy on trying to resolve this issue in the best way possible.
Show more affection
Showing your wife more affection in times like this is a powerful tool you can use to build more intimacy.
Something as simple as holding hands can be a good step towards reinforcing your emotional bond and restoring your physical connection.
Plan romantic dates
This is a simple way to show your wife that you care, you understand the situation, and that you are paying attention to her needs.
Put in the effort and make date night a regular occurrence. This playfulness and energy are necessary to keep the passion alive.
How to start enjoying sex more
When it comes to sex, what works for one couple might not work for another. There are some general tips you and your partner can try to boost your sexual experiences:
Educate yourself
There are a lot of self-help materials on sexual issues which are readily available. Going to your local bookstore, browsing the internet, or talking to experts about the issue can help you find helpful information that is specific to you and your partner.
Focus on pleasure
The aim is to enjoy every pleasurable moment with your partner and not to focus only on sex. This would help improve your connection with your partner.
Alter your lifestyle
As already mentioned, your lifestyle choices can affect your sex drive. Quitting unhealthy habits like smoking and heavy alcohol drinking may help improve your sex drive. Also, engaging in low-to-moderate exercise can boost libido and increase sexual stamina.
Your diet is another important part of your lifestyle that can influence your libido. In general, eating a balanced and healthy diet with nutrient-dense foods is great for boosting your sex drive.
Certain foods are particularly known to boost sexual drive and pleasure. These are called aphrodisiac foods. Examples include:
Do kegel exercises
Kegel exercises specifically target your pelvic floor muscles and help to strengthen them. By exercising your pelvic muscles, both you and your partner can improve your sexual fitness.
The best part is these exercises can be done anywhere – while sitting at your desk, driving, or standing in a line.
Getting on the same page sexually
Talking to your partner is the best place to start. Be open about what gets you in the mood for sex and what your sexual fantasies are.
Also, be willing to listen to what your partner has to say. Your levels of sexual desire may not be the same, but proper communication would set the stage and help get both of you on the same page.
Conclusion
Sex is an important part of romantic relationships that allows partners to connect both physically and emotionally.
Low sex drive can feel like it's ruining your relationship by causing feelings of low self-esteem, rejection, and resentment.
Low libido is common, and fluctuations in sex drive are normal for both men and women.
However, when a low sex drive lasts for a long time, it may be due to physical problems like chronic illnesses or psychological issues like depression.
Treatment depends on the specific cause. However, it is important to remember that the best first step is open communication.
Communicating with your partner sets the groundwork for both of you to tackle the issue successfully.
Explore More