What is ginger used for sexually? How does ginger benefits your sex life and strengthen your manhood in bed? Find out more in this article.
Ginger is not just a herbal medicine but also a potent aphrodisiac for men that can potentially used to boost sexual arousal and last longer in bed.
People have been relying on ginger for thousands of years, mainly for the treatment of hypertension, nausea, and colds.
But nothing has gained more momentum than ginger's effect on male sexual prowess.
Here, you can take a closer look at what ginger is used for sexually and all the advantages it can offer.
What Is Ginger Used for Sexually?
Ginger is commonly used for erectile dysfunction (ED) and as a circulatory stimulant in older men because it can amplify blood flow to and from organs and tissues.
Although herbal tonics like ginger may not be as potent as conventional medicine, they can help with sexual health and overall sexual function. If you wanted to use ginger for ed, a ginger tonics might aid sexual arousal.
Get Your FREE Erectile Dysfunction Guide
Eleven most important herbs to improve erections
Natural lifestyle changes to reverse erectile dysfunction
Developed exclusively by our medical doctor
When you hear about erectile dysfunction (ED) treatment, the first thing that comes to mind is using Viagra or similar drugs.
Even if conventional meds can help, they can cause side effects, which is why many men prefer natural alternatives like ginger.
Consider using ginger, a natural herbs, to enhance your sexual performance without supplying the body with an absurd amount of chemicals.
Keep reading to learn what makes ginger (zingiber officinale) a potent sexual medicine.
1) Stimulates Testosterone Production
Ginger can potentially raises testosterone levels. Plummeting testosterone can affect your sexual desire. According to the National Institute of Health, ginger raises testosterone levels by amplifying luteinizing hormone production and increasing cholesterol level in the testes.
Other advantages of using ginger include reducing oxidative stress, managing blood sugar, and increasing blood flow.
Ginger can create a positive impact on testosterone. Its effects on testosterone are enhanced upon ginger supplementation.
Despite its effect on the blood and testosterone, more research is necessary to evaluate ginger's impact on humans. But, overall, it can make a practical addition when looking to enjoy better sexual activity.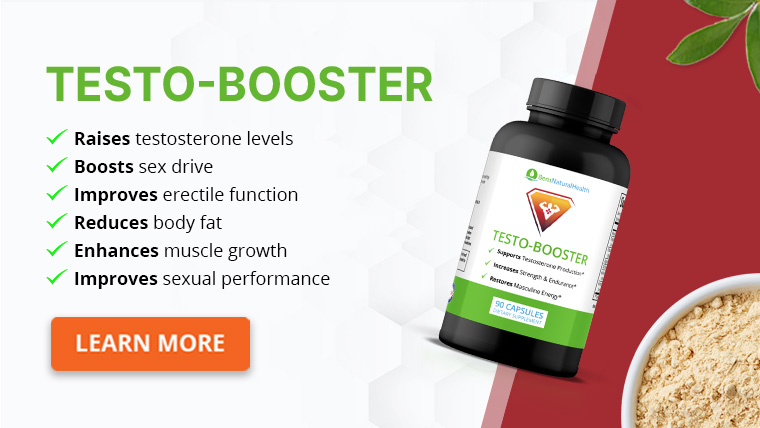 2) Better Semen Quality
There has been a lot of emphasis on how ginger affect sperm count, sexual health and other sexual benfits. Research indicates that using 100 mg/kg/day of ginger drastically improved sperm motility, viability, and concentration. It also benefitted serum total testosterone in some males with infertility.
These reports show that ginger varieties could be a viable option for enhancing male infertility caused by hypertensive conditions.
Options like ginger powder and ginger root can support male fertility by stabilizing hormone levels, reducing oxidative stress, and amplifying sperm quality.
Further data and human trials are necessary to evaluate the full impact of fresh ginger when used as a supplement or aphrodisiac food.
But, for those looking to rev up their sex life, ginger can offer some notable improvements.
3) Improves Blood Circulation
Ginger can promote better blood circulation. Its effects on the blood may also help with premature ejaculation and low libido.
Keeping the blood moving is a key aspect of maintaining and getting an erection. That's why the inadequate flow of blood can trigger sexual dysfunction in men and problems with libido.
It is not uncommon for men who struggle with ED and poor sex drive to also have plummeting mental health. This is because ED impacts their ability to perform in bed, which can decrease their self-esteem.
Data shows that an oral combination of ginger, L-citrulline, guarana plant, and Muira puama seems to be efficient at offering daily PDE5 inhibitor therapy. This can help delay or reverse the onset of functional factors of aging-related ED.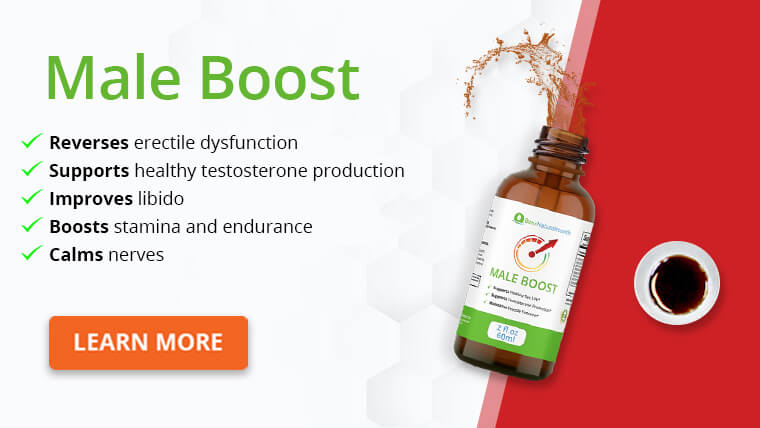 4) Reduces Inflammation
Ginger is packed with anti-inflammatory compounds that can help the joints and brain health. Its medicinal properties help prevent blood clots, thus potentially curbing the risk of heart disease.
Sexual health issues are incredibly common in people with inflammatory diseases. The medicine you are taking, your self-esteem, and psychological instability all have a role to play.
Because of the pain and exhaustion that often comes with inflammatory diseases, it's normal for these ailments to take a toll on your sex life.
Ginger ale, for example, is free of caffeine. So, it can make for a solid alternative to caffeinated drinks and cola.
Besides, if you are ever feeling the need for a treat, you can enjoy some dark chocolate with your ginger tea and honey.
Dark chocolate is another powerful aphrodisiac that can heighten sexual pleasure in a man's body.
5) Aids in Weight Loss
Obesity and being overweight can lead to ED and ejaculation problems. That's because the extra weight puts pressure on the joints, damages the blood vessels, reduces testosterone, and leads to inflammation.
In fact, there is a strong connection between obesity and sexual dysfunction. Experts estimate that obese men are 2 and a half times more likely to have erectile troubles compared to individuals with normal weight.
Based on a 2019 systematic review, using ginger supplementation can drastically curb body weight, as well as fasting glucose, hip, and waist-to-hip ratio.
Of course, you cannot expect ginger to be a miracle weight-loss option. You would have to pair your supplement with healthy eating and adequate physical activity.
This is a sure way to get rid of the extra pounds and set your body on the right track.
Conclusion
If you are looking to take your sex life to the next level, then you might want to consider incorporating ginger into your daily diet.
It may not be as potent as conventional male enhancement pills, but it does have some noteworthy impact.
Studies indicate that ginger has numerous perks sexually. It can improve the flow of blood, fertility, and curb oxidative stress. It can also come in handy for those struggling with inflammation and weight gain.
As you can see, many factors can lead to ED. When you take a more natural approach to tackling the issue, you can see an improvement. Ginger is one such option.
If used as a supplement, ginger has many perks for sexual health and can fire up your sex drive and restore some of your confidence.
But, do have in mind that most of the research is done on animal trials, meaning that human data is limited. Yet despite these limitations, ginger does seem to offer some remarkable improvements sexually.
Explore More