At some point in his life, almost every man will face some kind of erectile dysfunction (ED).
Many men choose to turn to drugs to help combat the symptoms of ED and while "the little blue pill" is often the most commonly thought of an associated ED treatment, there are many other options out the for men suffering from ED.
The first step in treating ED
The first thing you should do if you are experiencing any erectile dysfunction problems is to seek advice from a professional.
Your first port of call should be your primary health care, physician or urologist, to help identify the underlying cause of ED problems.
Your doctor may want to review your medical records as well as perform a physical examination. Once you know what the cause of your problems is then your doctor can advise you on the best treatment plan.
There are many possible causes of ED including dozens of underlying medical conditions. Men who suffer from high blood pressure, low blood pressure, diabetes or heart conditions can all be susceptible to erectile dysfunction.
A man's psychological wellbeing can also be a cause of ED. If you are under excess stress, suffering depression or having relationship problems then this can all affect your ability to get and maintain an erection.
A man's lifestyle habits can also play a part in causing erectile problems. Tobacco use, alcohol consumption, poor diet, illicit and prescription drug use can all have an effect on a man's ability to perform sexually.
Identifying any of these factors as the root cause of ED should be the first step you take before considering taking any kind of pharmaceutical drug.
What ED drugs are available?
There are several erectile dysfunction drugs available to men but ones most associated with the treatment of the problem are oral tablets. These include:
Sildenafil (Viagra)


Avanafil (Stendra)


Tadalafil (Cialis)


Vardenafil (Staxyn, Levitra)
All of these oral drugs and been approved by the Food and Drug Administration (FDA) for use in treating ED. There are other drug treatments available such as alprostadil in the form of an injection and alprostadil as a suppository.
Alprostadil is available under the brand names Muse, Edex, and Caverject. The hormone testosterone can also be used to treat ED and is available as a pill, topical, injection, patch and implant. However, there are limited studies in the effectiveness of testosterone in the treatment of ED.
How do they work?
All of the FDA approved oral drugs for ED work in much the same way; they all help to increase blood flow to the penis which is vital in getting and maintaining an erection.
The man must also be sexually stimulated for these drugs to work as they are intended to boost the effects that nitric oxide has on increasing blood flow by relaxing the muscles in the penis. Nitric oxide is released from the penile nerve endings when a man is sexually stimulated.
Are they all the same?
Even though all oral drugs for ED are designed to work in a similar manner, there are some differences between how well they work, for how long and the number of side effects they may cause.
Cialis and Stendra both start working within 15 minutes. Stendra can last up to 12 hours while Cialis can be effective for up to 36 hours.
Levitra and Viagra begin to work in 30 minutes with Levitra lasting around 5 hours and the effects of Viagra lasting for 4 hours.
Staxyn is an orally disintegrating form of Levitra and can become effective in less than 30 minutes.
Cialis is so far the only ED drug approved by the FDA that can also treat benign prostatic hyperplasia (BPH). This is indeed an added benefit for any men suffering the symptoms of this prostate condition.
What are the side effects?
The most common side effects of oral ED drugs include:
Dizziness


Back pain


Flushing


Headache


Runny nose


Nasal congestion


Headaches
If you have any heart problems, have suffered a stroke, have high or low blood pressure, using nitrates or blood thinners then you should talk to your doctor before taking any of these medications.
How effective are they?
A large meta-analysis was recently carried out looking at the efficiency and side effects of a range of oral ED drugs. 82 trials involving 47,626 men were evaluated for drug efficiency while 72 trials involving 20,325 men were analyzed for side effects.
Sildenafil (Viagra) was the most effective but also had the most amount of side effects.


Tadalafil (Cialis) had the lowest amount of side effects and intermediate effectiveness.


Vardenafil and avanafil had similar side effects to sildenafil but remarkably lower effectiveness.
How does alprostadil work?
Alprostadil is a self-injected ED drug, which aims to improve blood flow and can be effective for 60minutes. As a urethral suppository, alprostadil involves using an applicator to insert the suppository inside the urethra and produces an erection in around 10 minutes, lasting for between 30-60minutes.
What are the side effects?
The side effects related to the injected alprostadil include bleeding from the injection site, thickening of the skin (fibrous tissue) and the injection site and a prolonged erection (priapism).
Side effects of the suppository include bleeding from the urethra, development of fibrous tissue inside the urethra and pain when urinating.
Testosterone treatment
Some men may be prescribed testosterone replacement therapy to treat ED but most men don't need this. Lifestyle changes such as regular exercise, a good diet, lifestyle changes, reduce stress and avoiding alcohol and tobacco can all increase testosterone by themselves and can also address other causes of ED.
Ben's Natural remedies
Various studies have also shown natural supplements to offer a natural and safe way to help treat ED without the need for medical intervention and without side effects.
Ben's Testo-Booster
Ben's Testo-Booster contains a herb that is proven to help increase the body's testosterone levels and help to produce stronger erections naturally.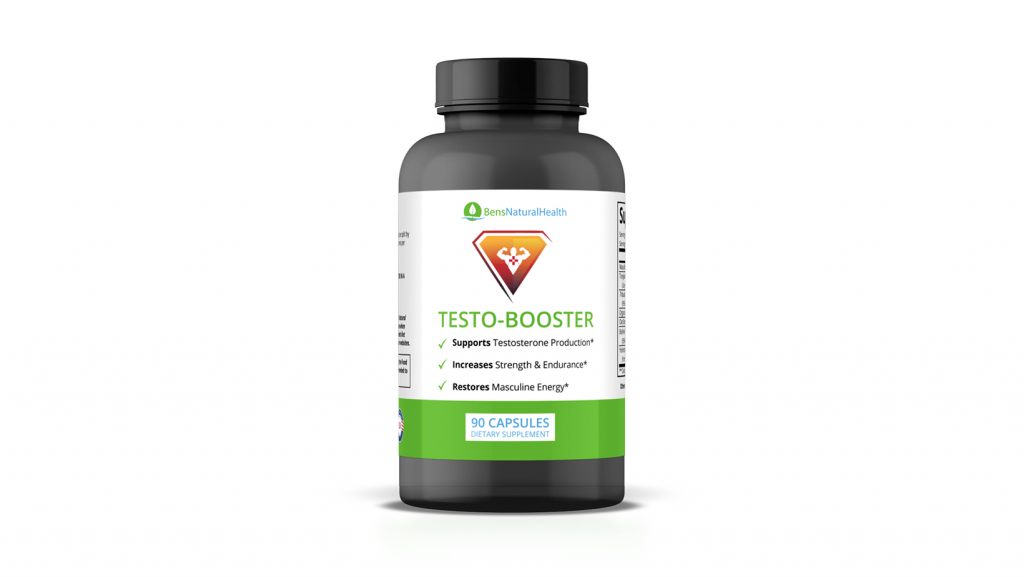 Ben's Male Boost
Ben's Male Boost Tincture, our natural viagra supplement, also helps to increase testosterone levels and increase erection strength all while being a completely natural herbal formulation.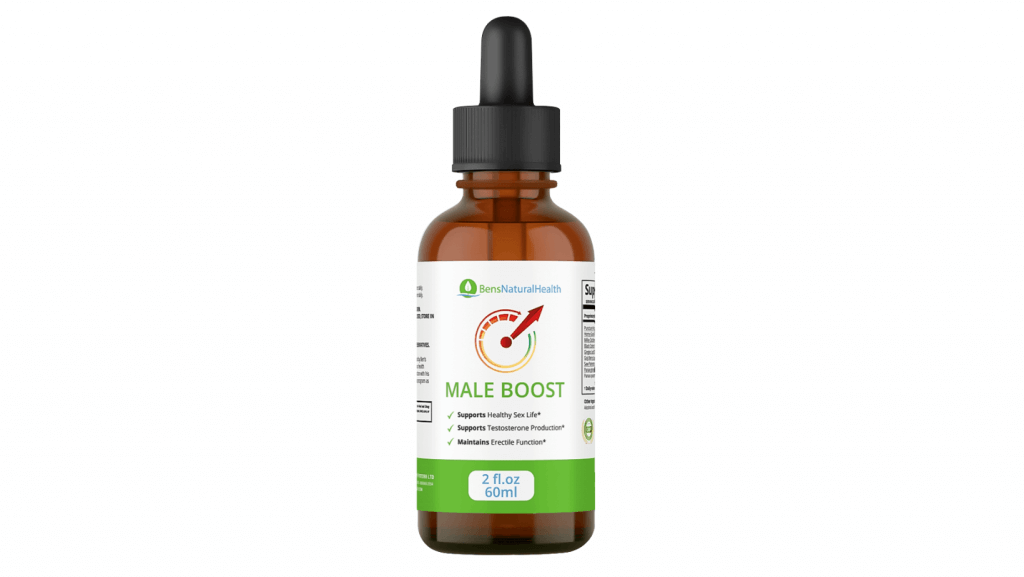 As good blood flow is essential to getting and maintaining an erection, taking a 100% natural and organic treatment to make capillaries open and blood flow easier, such as Ben's Organic Concentrated Garlic Extract, can help treat ED effectively and safely.
With no side effects to note for any of these natural supplements, they are an option to be strongly considered when looking for a treatment for ED.
Find out more about our natural viagra supplement, Male Boost.
Why Choose Ben's Natural Health Supplements?
At Ben's Natural Health, our motto is to combine holistic healing with modern science.
Ben's Natural Health is the world's first high-quality, all-natural, scientifically proven clinical supplement company. Our supplements are effective, natural and 100% side effect free.
Moreover, at Ben's Natural Health, we have four rules for all our supplements:
We only use the highest quality ingredients
We only use them if they have been proven to work in independent, peer-reviewed double-blind studies
With all our supplements, we find a way to get every ingredient into a single bottle
We always formulate them in clinically significant doses of the most bioavailable form
We pride ourselves on offering excellent customer service. We offer a free health consultation where you can ask questions and receive tailored advice from our expert health consultants.