Prostatitis, inflammation of the prostate gland, is a common condition in men around the world. It presents with lower urinary tract symptoms that require treatment to manage.
Though prostatitis can reduce the patient's quality of life, its treatment remains challenging because of poorly understood pathogenesis.
In some cases, it presents with bacterial infections that require antimicrobial therapy. However, most of the cases derive from non-bacterial local inflammation around the pelvic area.
Thus, excessive use of powerful antibiotics may exacerbate the condition through abnormal microbiome and associated inflammation.
Several approaches, including plant-based supplements and lifestyle changes, have been explored to treat prostatitis and the related symptoms.
Here, we discuss the evidence relating to eight natural treatment methods for managing and reducing prostatitis symptoms.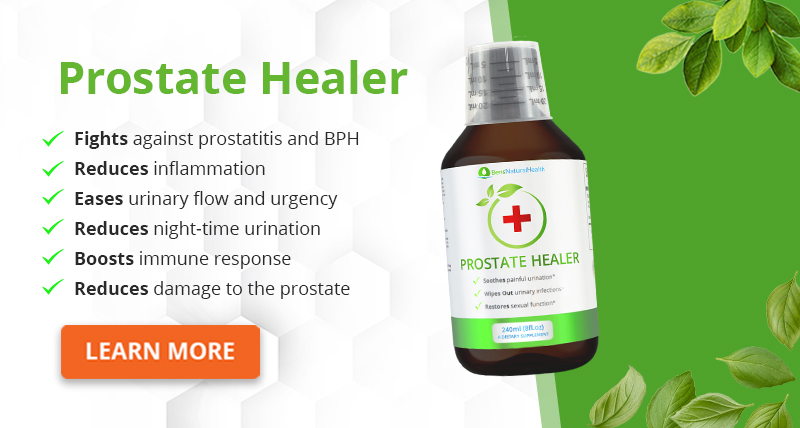 Symptoms of Prostatitis
Prostatitis causes a range of symptoms that differ depending on the type and source of the inflammation. Some of the shared symptoms include:
Frequent urination and nocturia: a swelled prostate press against the urethra, which blocks urine flow and irritates the bladder wall.
Decreased urine flow: some patients experience a weak urine stream and dribble at the end of urination, increasing the risk of urinary tract infection.
Ejaculation: symptomatic types of prostatitis often lead to pain and difficultly with ejaculation.
Pelvic pain: often affecting the genitals, testicles, rectum, and bladder.
Blood in urine and semen.
8 natural ways to relieve prostatitis symptoms
1) Biofeedback
Biofeedback has emerged as an essential technique to help people control bodily functions and has shown utility in managing urological conditions. It can relieve prostatitis-induced chronic pain by improving muscle function around the pelvic area.
Clemens and colleagues studied the benefit of a 12-week biofeedback program of pelvic floor re-education and bladder training for reducing the symptoms of prostatitis (Clemens et al., 2000). The study showed that biofeedback led to significant improvement in pain and urinary problems associated with prostatitis.
Other studies evaluating the efficacy of biofeedback therapy for managing prostatitis symptoms report positive outcomes, supporting this observation (Lü et al., 2007; Nadler, 2002). These positive results suggest that biofeedback is an effective method to provide symptom relief.
2) Physical Exercise
Like biofeedback, physical activity is a potent way to improve the muscle function around the pelvic area. Kegel exercise has been shown to reduce urinary symptoms of prostatitis.
3) Nutritional Supplements
Nutritional supplements have been the most investigated natural approaches for managing prostatitis and other prostate conditions.
While many formulations have been explored for use in urological conditions, Quercetin, Cernilton, saw palmetto, and Pygeum based supplements were usually cited for prostatitis.
4) Quercetin
Quercetin is a natural pigment (flavonoids) present in many fruits and vegetables. It has potent antioxidant, anti-inflammatory, and immunomodulatory properties (Baghel et al., 2012). These physiological effects have been exploited in a range of situations, including prostate conditions.
A randomized, double-blind trial investigated the safety and efficacy of quercetin (Shoskes et al., 1999). The study randomized 30 men with chronic prostatitis to receive 500 mg quercetin twice daily or a placebo for one month.
Patients who received quercetin treatment observed a significant improvement in symptoms compared to the placebo group (Shoskes et al., 1999). A subsequent study by the same authors also reported improvement in prostatitis symptoms (Shoskes et al., 2002), demonstrating the utility of this flavonoid in the treatment of prostatitis.
Further, combining quercetin with bromelain (pineapple extract) or papain (papaya extract) helps improve its absorption, leading to greater effects.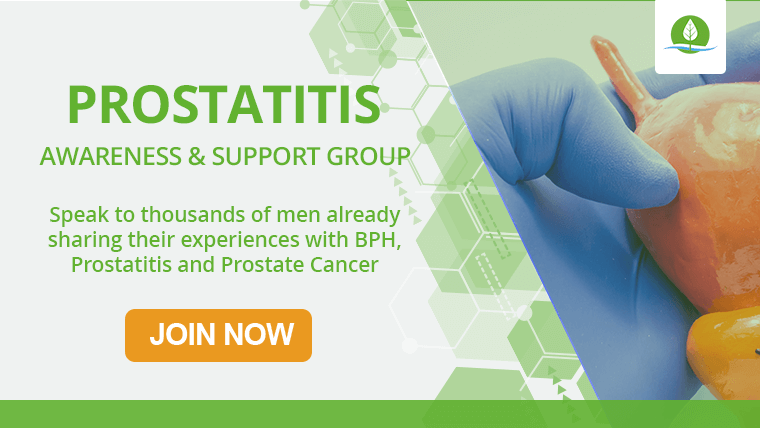 5) Cernilton
The pollen extract Cernilton has shown urological benefits through its anti-inflammatory properties. Prostatitis is characterized by inflammation, suggesting that Cernilton may be useful in treating its symptoms.
An old study reported a 78% improvement in symptoms of chronic prostatitis (Rugendorff et al., 1993). A more recent study by Florian and colleagues investigated the efficacy of pollen extract (Cernilton) in a multicentre randomized, double-blind controlled trial.
Following treatment for 12 weeks, the study demonstrated significant improvements in pain, quality of life, and symptom score compared to the placebo group (Farley, 2009). The results show that Cernilton is an alternative therapeutic option for treating prostatitis.
6) Saw palmetto
Saw palmetto is rich in free fatty acids, which are beneficial for prostate health. One study tested the response to saw palmetto formulation in 61 patients with chronic prostatitis (Reissigl et al., 2003).
More than 65% of patients who received the formulation experienced improvements in their symptoms, including pain and voiding. (Reissigl et al., 2003).
7) Pygeum
Pygeum is a lipophilic (fat dissolvable) extract derived from the African prune tree. Pygeum can modulate prostate function by regulating the activity of androgen and potentially reducing inflammation (McClure, 2002).
Carani and colleagues showed that Pygeum extract (200 mg per day) improved urinary symptoms of prostatitis after 60 days (Carani et al., 1991).
8) Vitamin C
Antioxidants like vitamin C have roles in many biological functions, including protein production, wound healing, absorption of nutrients, and reduction of oxidative stress.
The prostate gland is particularly susceptible to oxidative stress. Seminal oxidative stress is high in patients with prostatitis (Ihsan et al., 2018), implicating oxidative stress in this condition.
The potent antioxidant activity of vitamin C improves the symptoms of prostatitis in animal models (Xu et al., 2005). Human studies also show that vitamin C, in combination with other therapies, can improve the symptoms of prostatitis (Kullisaar et al., 2008).
Get help managing your prostatitis symptoms
If you are suffering from prostatitis symptoms, book a free health consultation to speak with one of our expert advisors. This fifteen-minute consult gives you the opportunity to ask questions and receive tailored advice to your concerns.
Conclusion
Men of all ages can develop prostatitis, which causes significant urinary symptoms, reducing their quality of life. As the challenges in treating the different types of prostatitis remain, further evidence of the clinical utility of other natural approaches is needed.
The benefits of natural ways of prostatitis treatment are becoming realized as our knowledge of the disease increases. The available evidence suggests that men can use a range of natural approaches to improve their symptoms and quality of life.
Speak to your doctor to see if you will benefit from alternative strategies for managing prostatitis symptoms.
Next Up

Find out about Prostate Healer: Our Natural Treatment for Prostatitis.